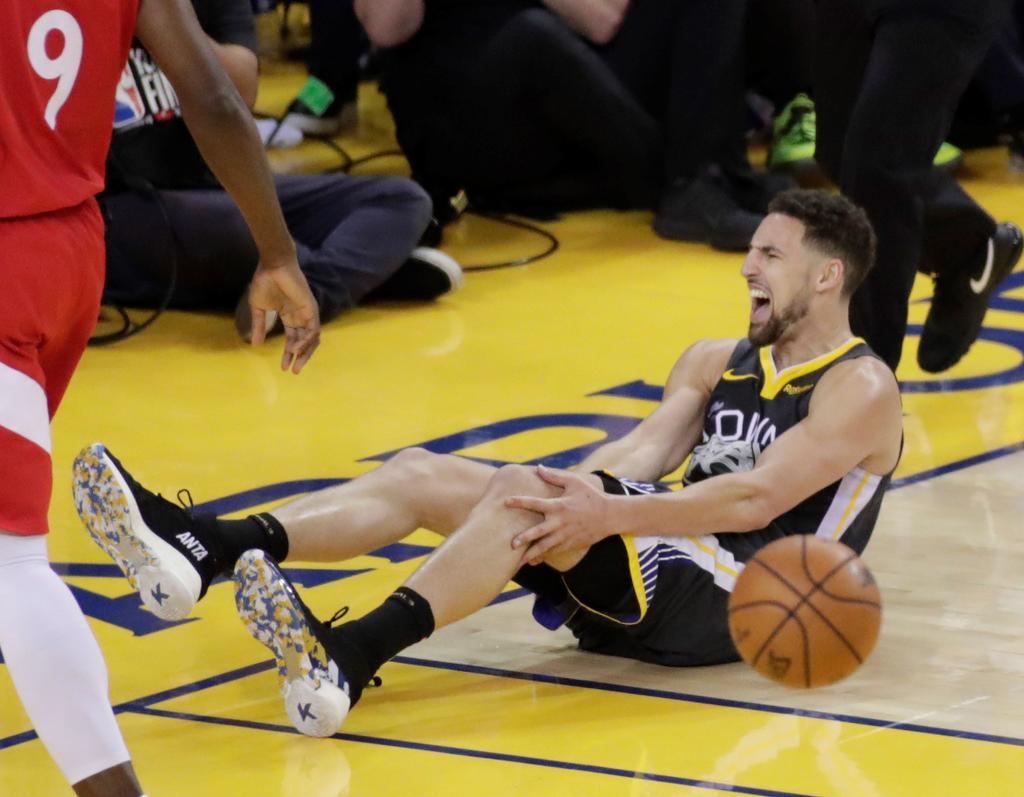 The Golden State Warriors received another devastating news once again with the confirmation of the torn Achilles tendon in his right leg suffered by their star guard Klay Thompson and that will cost him to be out for the second consecutive year in league competition.
The team reported that Thompson, after injuring himself on Wednesday while training with other players in Southern California, underwent an MRI exam yesterday morning that confirmed the severity of the injury.
Although the team also reported that his recovery will be complete and he can return to competition in the 2021-22 season after missing two in a row due to the serious injuries he has suffered.
Thompson was playing with several NBA professionals in Los Angeles and felt pain in his calf area when he landed on his leg, without having been strong with any of them.
Warriors general manager Bob Myers had reported Wednesday night that Steve Kerr, the team's coach, and members of the Warriors' training staff were expected to fly to Los Angeles to accompany Thompson during medical examinations. .
2
INJURIES
serious are what has
accumulated key player
of the Golden State Warriors.
Thompson, 30, missed all of last season after tearing the ACL in his left knee during Game 6 of the 2019 NBA Finals they lost to the Toronto Raptors.
The Warriors were optimistic that Thompson, who has spent more than a year rehabbing the injury, would return in full force for the 2020-21 season.
Now, 12 days after starting training again for the 2020-21 season, the Warriors, who last night selected center James Wiseman with number two, will have to think about how they cover Thompson's loss, a key player in his offensive scheme, along with point guard Stephen Curry.
BREATHE KNICKS
Reconstruction came to the New York Knicks after announcing the loss of six players and eliminating $ 40 million in contracts that affected their salary cap.
The Knicks' action confirms the serious crisis that the entire NBA is going through in salaries that after the coronavirus pandemic have become prohibitive for the owners of most of the franchises.
👍 I like it 😍 I love it 🤣 funny 😮 surprised 😡 angry 😢 sad