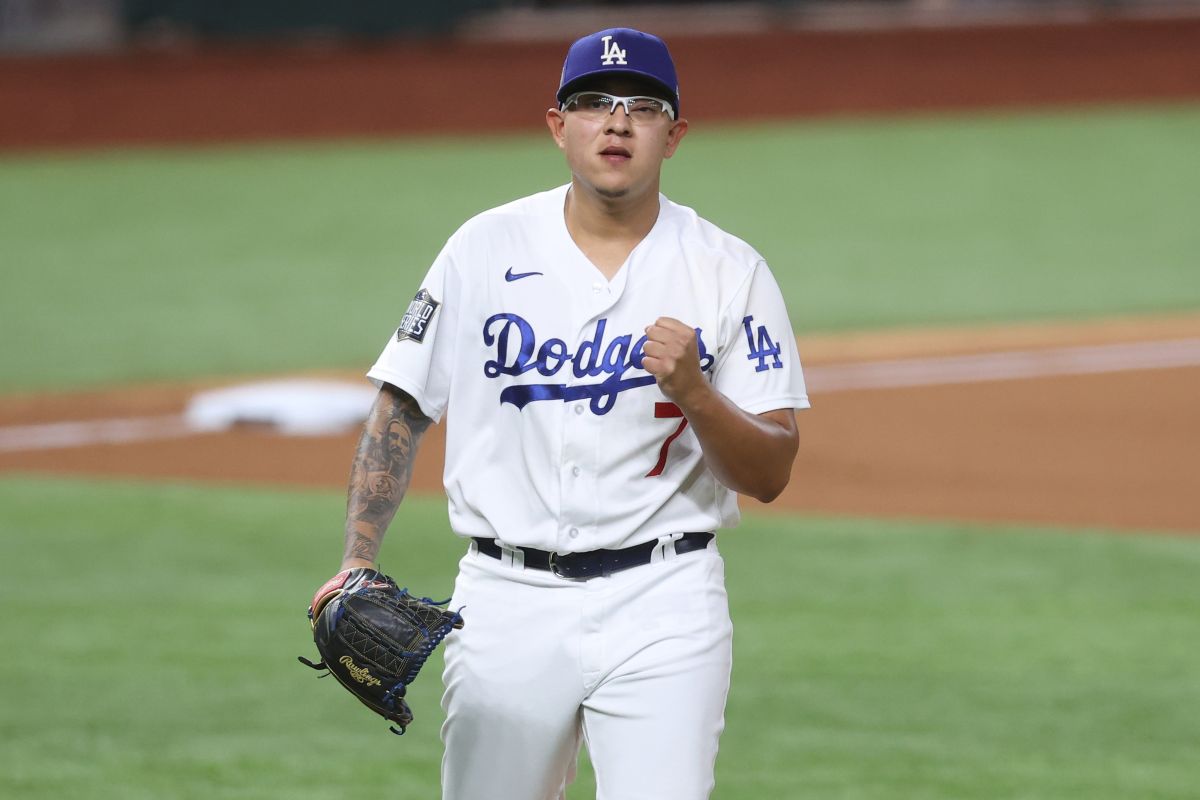 Urías longs to represent his country at the Olympic Games.
Photo: Tom Pennington / .
The champion of the World Series with the Dodgers, Julio Urías, who this Thursday met with the president of his country, Andrés Manuel López Obrador, stated that he still hopes to represent Mexico at the Olympic Games in Tokyo 2021.
The pitcher acknowledged that it is something very difficult to fulfill, since MLB Will only lend to high-level prospects and veterans relegated to Triple-A in late spring training; however he remains hopeful.
"It's hard, we all know that it is difficult, but I am delighted to wear the colors of the Tricolor, the truth, which for me is a dream, will continue to be until I fulfill it and he can say 'dream come true,' he explained to various media upon arriving at the Monterrey airport, where he was the special guest at the inauguration of a Little League baseball field in Sultana del Norte.
Julio Urías dreams of going to the next Olympic Games 🇯🇵 ⚾https: //t.co/YqM2LH76Rb

– Sportscenter in Spanish (@SportsCenter_nt) November 20, 2020
Urías met yesterday afternoon with the president of Mexico, who is a great baseball fan and recognized the talent of the player.
"I said he was Valenzuela II, and indeed a great pitcher with a lot of time ahead of him to continue succeeding. What he did is history, "said AMLO after the meeting in which the pitcher gave him a jersey.
I received Julio Urías, a great pitcher and an extraordinary person, proudly Mexican. pic.twitter.com/HxEduOOPal

– Andrés Manuel (@lopezobrador_) November 20, 2020