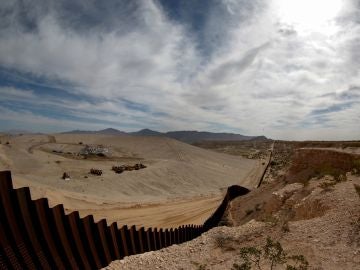 In his race to become president of the United States, Joe Biden promised that he would regularize the situation of immigrants in the country. A promise that has come this week after presenting a reform to change the immigration system.
The Democratic Administration has drawn up a bill to give the nationality to 11 million people undocumented in 8 years.
Immigration bill
This measure is a gateway for millions of immigrants residing in the country to receive US citizenship. The Government of Joe Biden thus establishes the first way to obtain the nationality of people mostly from Mexico and Central America, after a process of 8 years. In addition, Biden contemplates investments of over $ 4 billion in El Salvador, Guatemala and Honduras, with the aim of reducing poverty, the main cause of migration. It also proposes the creation of asylum application centers to access the American territory legally, thus avoiding clandestine transfers to the border.
The bill seeks to provide permanent residence cards "Green cards" to agricultural laborers and young people who came to the United States without permission as children. The persons benefiting from the Temporary Protected Status will be able to obtain permanent residence. For the American president "this is an opportunity to restart the debate on immigration reform after the last four years."
Democrats do not have a majority of votes
However, this project will have to face complex path in Congress, due to the difference of opinions between the legislating parties. Democrats in the Senate are not getting the 60 votes it would take to pass the measure.
In 2013, the Barack Obama Administration tried to carry out a similar reform of the US immigration system, without success. During Donald's tenure Trump they were approved more than 400 decrees executives to stop immigration and punish the undocumented.