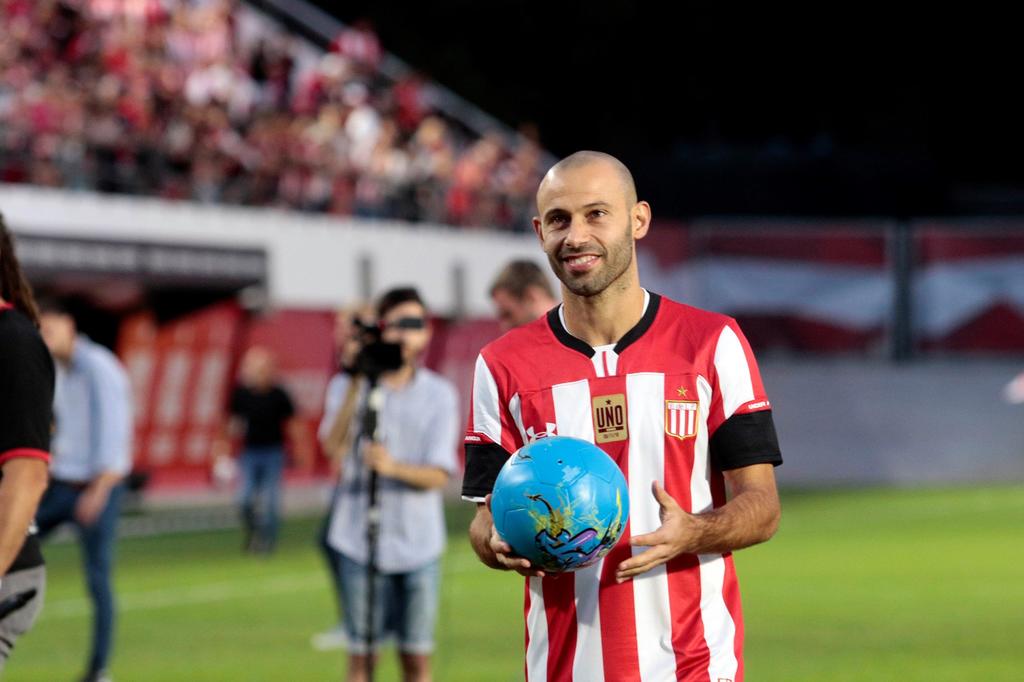 Argentine Javier Mascherano announced his retirement as a professional on Sunday after the defeat of his club, Estudiantes, 1-0 at home to Argentinos Juniors in the Argentine Professional League Cup.
"Today I played my last game. It's a decision that I had been thinking about, "said the international footballer at a press conference after the game.
"I wanted to announce it so that there is no speculation whatsoever," said the 36-year-old defender. "Out of respect for everyone, today is the time to step aside and end this race."
Mascherano returned to play for his country last year after his stint in Chinese football.
The "Jefecito" was born in San Lorenzo, Santa Fe province, on June 8, 1984. Formed in the Renato Cesarini club, near Rosario, he went to the lower ranks of River Plate. He debuted with The Millionaires on August 3, 2003.
He had been observed by the Argentine coach of that time, Marcelo Bielsa, who made him debut in the senior national team before his club on July 16, 2003 against Uruguay.
After passing through River, he was sold to Corinthians in 2005. The following year he was transferred to West Ham United in London. After a season, he began to defend the colors of Liverpool. He played five seasons with the "Reds".
In 2011, he was loaned to FC Barcelona. It won seven local leagues, five King's Cups, three Spanish Super Cups, two European Cups, two European Super Cups and two Club World Cups.
China's Hebei Fortune was his penultimate stop in 2018. In 2019, he returned to his country to defend the punk colors.
He is the player with the most games with the Argentine national team, adding 147 games. With his country, he managed to be world runner-up in Brazil 2014.
He is the only Argentine athlete to be two-time Olympic champion, having joined the Argentine champion team in Athens 2004 and Beijing 2008.
👍 I like it 😍 I love it 🤣 funny 😮 surprised 😡 angry 😢 sad