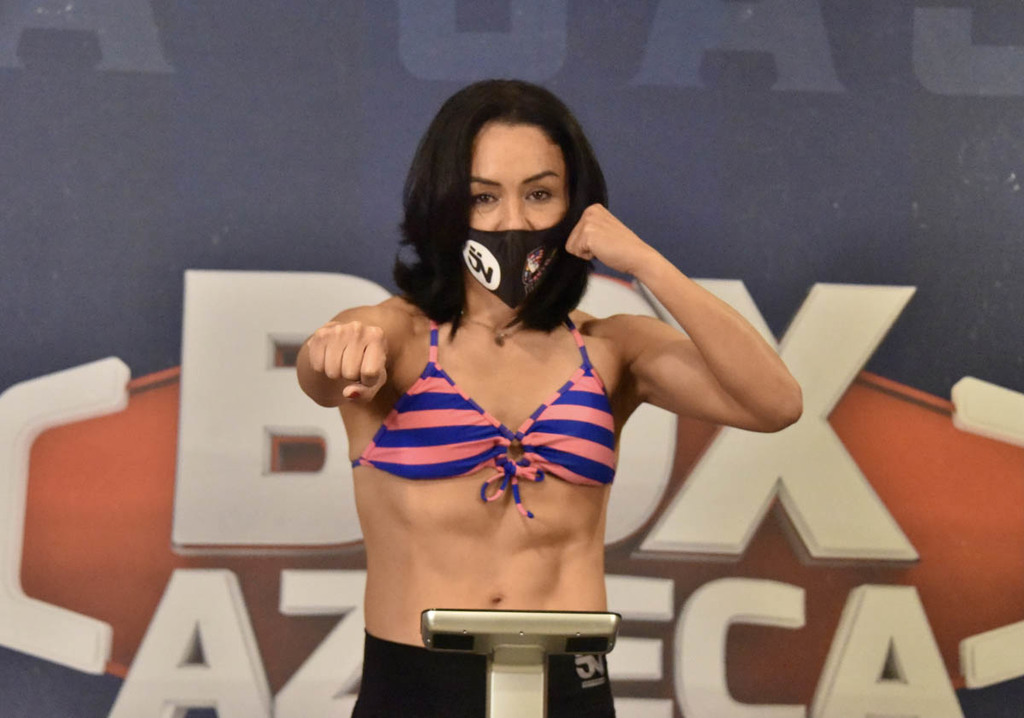 – The nine-time world champion, Jackie Nava (36-4-4, 16 KO's) will face today one of the most difficult Mexican boxers due to her style, speed and honor, such as Marisol Corona (11-7- from Nayarit). 3, 4 KO's).
The fight scheduled for 10 rounds at bantamweight, heads an attractive card that Zanfer will present at the TV Azteca studios in the country's capital, with the support of young prospects who seek to make their way in this sacrificial discipline.
And it is that both the "Princess Azteca" and Corona, showed that they have taken their fight this Saturday with great seriousness, by getting on the scale with well-worked and marked physiques, knowing that they will offer a great fight, and optimistic in conquering the victory.
Nava registered a total of 120 pounds, while Marisol 119.5, in the middle of intense protocols and medical examinations, in order to avoid any contagion by COVID-19, which has the entire world population in check.
The one from Tijuana, Baja California, will make her second fight of the year and against Marisol, it will allow her to determine her immediate future, while for Corona, it means the fight that can project her to the forefront of world boxing, just as she took advantage of her opportunity ago. two weeks the lagoon Yulihan "Cobrita" Luna against Mariana Juárez.
The spectacular capital prospect Argi Cortés (16-2-2, 7 KO's) will support the role, who will be measured at 8 rounds at Bantamweight against the experienced Martín Jiménez (14-8-0 8 KO's), in which a interesting and competitive duel of styles and strategies.
👍 I like it 😍 I love it 🤣 funny 😮 surprised 😡 angry 😢 sad