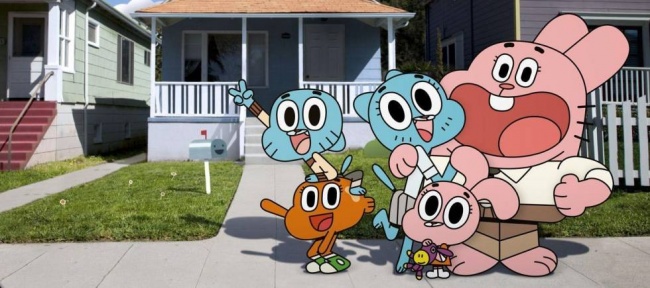 It's official: After several years of talking and telling, Cartoon Network has officially announced through its social networks that a movie of 'The amazing world of Gumball' is on the way.
However, the North American chain has not provided any details about this project at the moment, beyond the fact that it is in development to the joy of its many fans.
'The Amazing World of Gumball' is a family comedy created by Ben Bocquelet characterized by its original mix of traditional animation elements, computer animation, stop motion and real elements.
The series consists of a total of six seasons released between May 2011 and June 2019, with a total of 254 episodes lasting approximately 12 minutes each (currently available in full on HBO Spain).
It revolves around the life of a blue cat named Gumball Watterson and his frequent antics in the fictional American city of Elmore, accompanied by his adoptive brother and best friend, Darwin. Gumball and his siblings attend Elmore Elementary School where throughout the series they interact with Penny, Gumball's love interest, or Master Simian, his main enemy.
Gumball. Movie. In. Development. Thats it, thats the tweet. 👋🎤

Cartoon Network (@cartoonnetwork) February 17, 2021