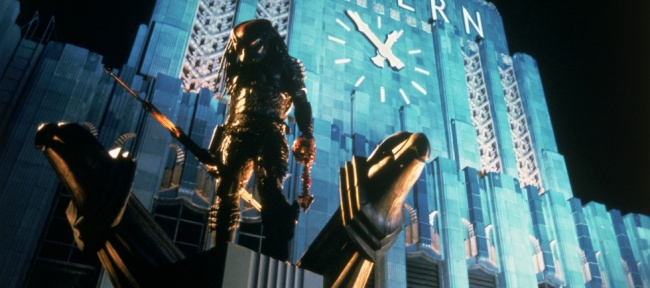 Almost a year ago DiscussingFilm announced that Dan Trachtenberg had been hired by 20th Century Fox to take over 'Skulls', an action film written by Patrick Aison ('Jack Ryan', 'Treadstone') that was going to be endorsed by John Davis, producer of among others, all the films of the franchise of … Predator.
Well, almost a year later Deadline reveals that this project is, in reality and not by chance, a new installment of the saga that began in 1987 with the iconic film starring Arnold Schwarzenegger; the fifth, if we do not take into account 'Aliens Vs. Predator' and its sequel.
A production of which Deadline does not advance any plot details, nor if now that the company is in the hands of Disney it is expected to be an R rating (like the previous ones), but it does assure that it will have nothing to do with 'Predator', the film released in 2018 that was written and directed by Shane Black.
The one that did advance something at the time was DiscussingFilm, assuring that it was an action thriller about "a Comanche woman who faces the norms and traditions to become a warrior", a description that cannot be guaranteed to be true. right.
Let us finally remember that Trachtenberg, responsible for 'Portal: No Exit', 'Cloverfield Street 10' or the first episode of 'The Boys', took the reins of this project after having been one of the many directors associated with the film adaptation from 'Uncharted', a long-in-development film set to finally premiere in 2021 with Ruben Fleischer credited as its director.