The cascade of positives for coronavirus among players in their international commitments has generated a lot of discomfort in the clubs. There are already many voices that they wonder if it is worth giving footballers to the national teams in this extraordinary pandemic situation. Since apart from the infected footballers, the clubs are the ones that suffer the collateral effects of the numerous positives that the national team stoppage has brought of this November. Not being able to count on your player until a new negative test is a great handicap for the entity that pays for his services. For the clubs it is a disaster.

The position of the clubs is clear. They consider that they are making an incredible effort to keep the members of their staff healthy within the bubbles of hotels, sports cities, etc., so that then international travel comes along and those strict measures are blown up. The cases of Luis Súarez, with Uruguay, who misses a momentous league match between Barcelona and Atlético, or that of Salah, who will be low with Liverpool against Leicester, they have set off the alarms. Already in the October break, the positive of Cristiano Ronaldo, which caused him to miss several games with Juventus, including the one that faced Barça in the Champions League, generated the first doubts.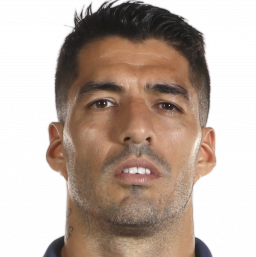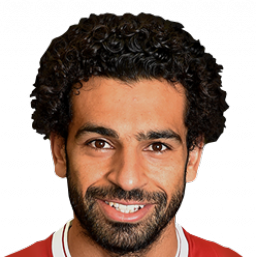 Werder Bremen was the great first club to get serious and denied permission to their internationals. Setting a dangerous precedent. "We know that the players want to be with their national teams, but we cannot risk it at this time given the situation. ", explained managers of the German entity. Another German team, Arminia Bielefeld, joined in that position.
And the fact is that the drip of positives during this last stop has been incessant, putting the clubs on constant alert. The COVID-19 infection of a teammate is a risk for the player himself and for the club to which he belongs. It is rare that once a member of a national team falls infected, some other infected do not come after. The cases of Ukraine, Crocia, Ecuador or Uruguay have been the latest sign that things have not been done too well. ORn danger that many do not consider necessary, since the effort they make to comply with the strict protocols that each domestic competition requires is not reflected to the same level of rigor in international calls. The best sample is the string of positives from the last week.
Main positive cases:
Egypt: Elneny (Arsenal) and Salah (Liverpool).
France: Ben Yedder (Monaco).
Serbia: Lazovic (Hellas Verona); Milinkovic-Savic (Lazio), Kolarov (Inter Milan) and Nikolic (Red Star).
Croatia: Brozovic (Inter Milan), Pongracic (Wolfsburg) and Vida (Besiktas).
Uruguay: Luis Suárez and Torreira (Atlético), Darwin Núñez (Benfica), Rodrigo Muñoz (Cerro Porteño), Alexis Rolín (Rentistas), Matías Viña (Palmeiras) and Diego Rossi (Los Angeles FC).
Ukraine: Yarmolenko (West Ham), Sydorchuk and Tsygankov (Dinamo Kiev), Kovalenko (Shakhtar), Makarenko (Kortrijk), Sobol (Bruges), Riznyk (Vorskla) and Malinovskyi (Atalanta).
Bosnia: Hodzic (Estoril), Sehic (Konyaspor) and Kolasinac (Arsenal).
Ecuador: Moises Corozo (LDU Quito), Jose Cifuentes and Diego Palacios (Los Angeles FC), Mario Pineida (Barcelona Guayaquil), Enner Valencia (Fenerbahçe) and Alan Franco (Mineiro).
Holland: Babel (Galatasaray).
Norway: Elabdellaoui (Galatasaray).
Albania: Hysaj (Naples).
Rep. Ireland: James McClean (Stoke) and Doherty (Tottenham).
South Korea: Hwang Hee-chan (Leipzig).
Brazil: Telles (Manchester United) and Gabriel Menino (Palmeiras).