In the next update of Instagram we will find reels and a store. This will facilitate interaction with the feed, the exploration section and now the reels and the store are added.
The Latest Instagram Update: Reels and Store
For quite some time, Instagram has been conducting tests to change its start and add different sections. On the one hand, we find the Reels tab which we can find instead of the new publication button.
On the other hand, we find the store section that will be located in the upper right corner of the screen. As for the button to make a new publication and the activity button, they will be in the upper right corner of the social network.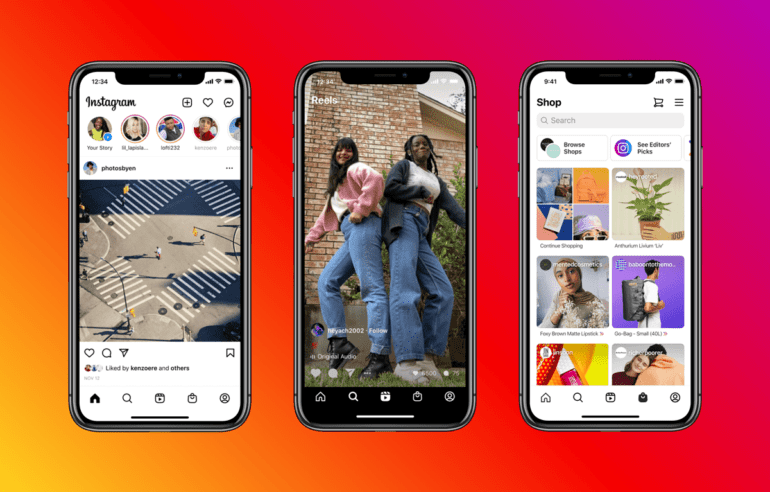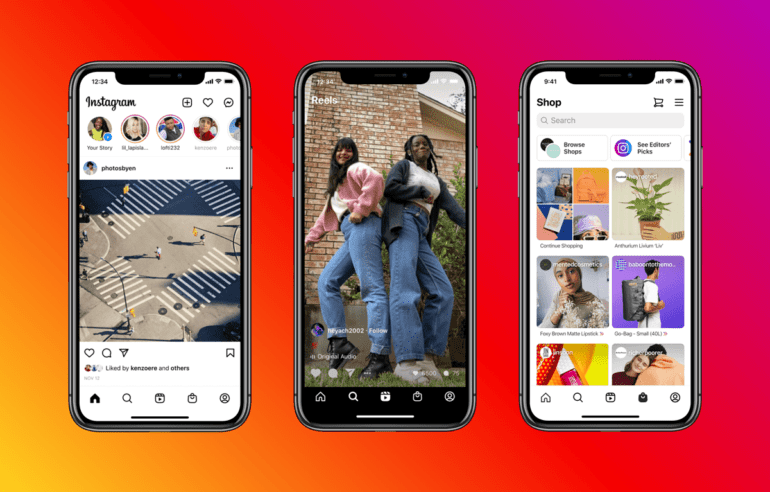 This may impact the use of it, at least in the beginning. However, in this way we can divide the sections of Instagram and be able to enjoy the specific content that we want.
The idea of ​​Instagram is to compete with TikTok, another social network that is growing rapidly, especially this last year. Without going any further, Reels was added to Instagram relatively recently, which is nothing other than the possibility of making short videos Does it sound like something to you?
Regarding the store tab, we can see recommendations of different selected products. In this sense, perhaps in the near future it could be a quite viable option for those small companies that wish to expand their clientele.
If we are quite sure of something, it is that Instagram has not implemented any kind of change on its home screen for a long time. This could cause a bit of confusion at first for millions of people. From the social network they are sure that these changes are positive.
The need for a change on Instagram
It was certainly necessary to apply a significant change to Instagram. Let us remember that, at present, Instagram is in a strong "battle" against TikTok, an application that, as we mentioned before, is growing rapidly.
To achieve this, Reels and the reels, which will be found right in the center of the lower bar. They are the short-term solution to face a social network that, it seems, will not stop growing in the short term.
Share it with your friends!