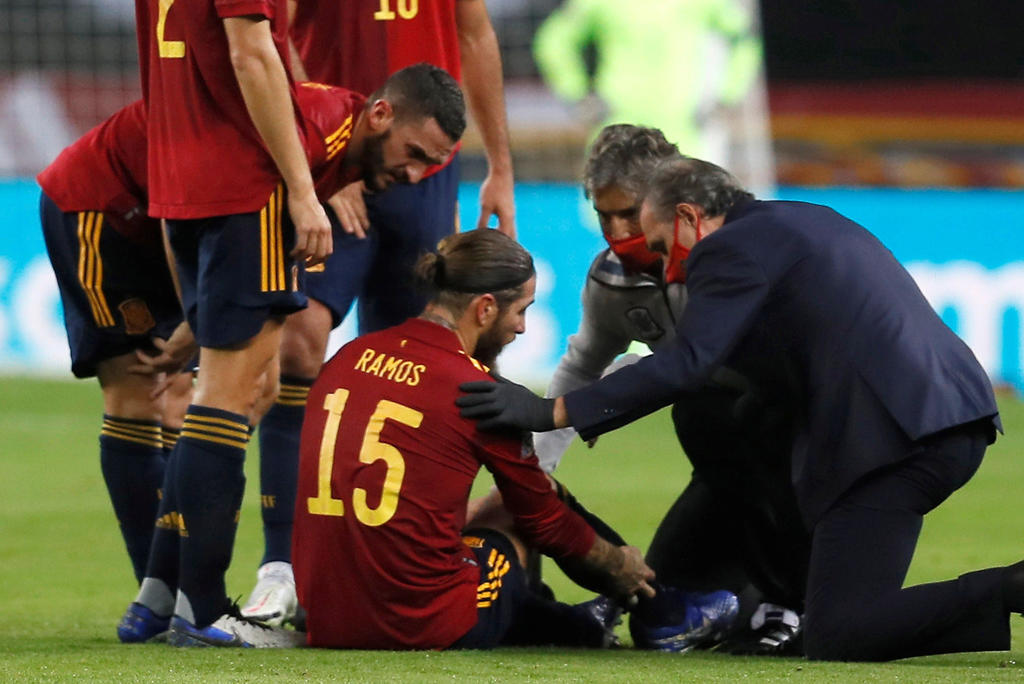 Real Madrid defender Sergio Ramos suffers a muscle injury in the biceps femoris in his right leg and will be out for between ten and fifteen days, according to the tests to which he has been subjected this Thursday.
The white captain, who suffered a puncture on Wednesday, in the match with the Spanish team against Germany and had to be substituted, will surely miss the duels against Villarreal and Alavés of LaLiga Santander, and next Wednesday, in Milan , against Inter, of the Champions League.
The presence of Sergio Ramos for the next match of the European competition, against Shakhtar on December 1, is doubtful.
"After the tests carried out on our player Sergio Ramos by the Real Madrid medical services, he was diagnosed with an injury to the biceps femoris in his right leg. Pending evolution".
Zinedine Zidane, however, has recovered the Belgian Eden Hazard and the Brazilian Eder Militao, who this Thursday have joined the squad after having tested negative for coronavirus as happened with Casemiro on Wednesday.
👍 I like it 😍 I love it 🤣 funny 😮 surprised 😡 angry 😢 sad