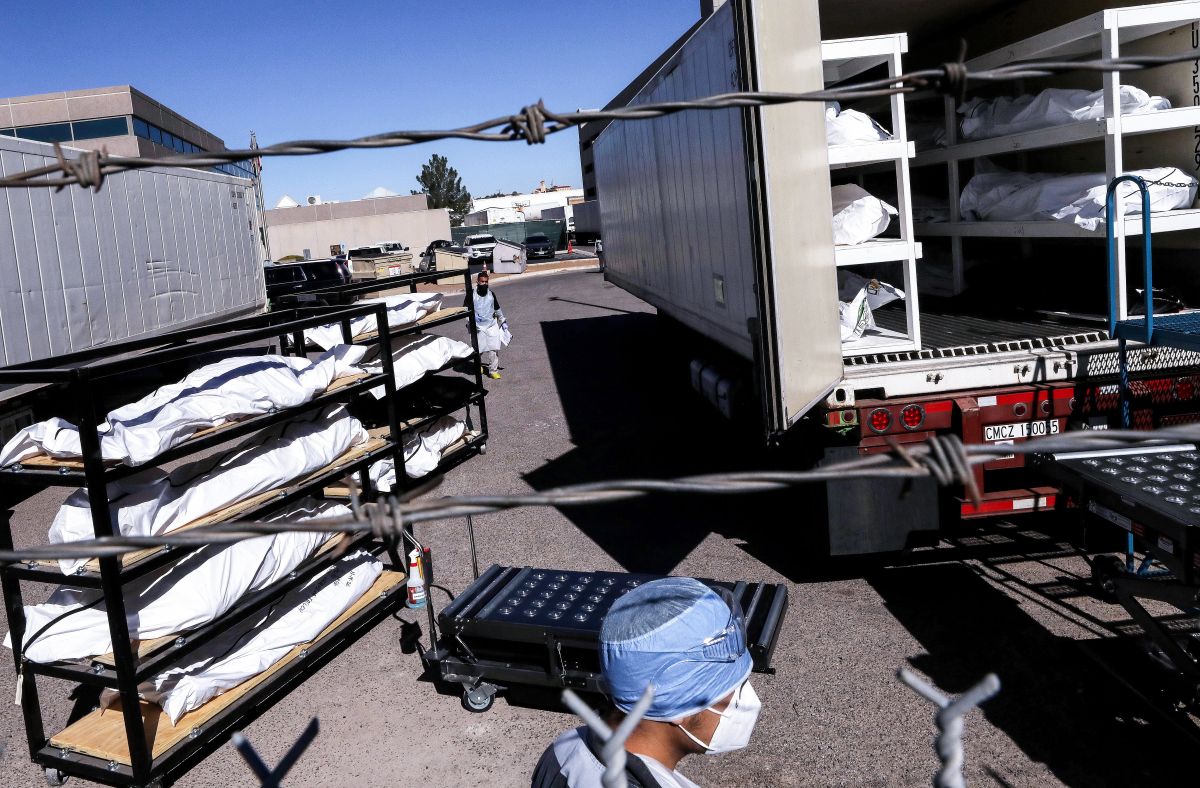 A makeshift morgue in the parking space of the El Paso County Coroner's Office accumulates the deceased from coronavirus.
Photo: Mario Tama / . / .
The Texas state government sent National Guard personnel to the city of El Paso in an additional effort to handle excess deaths from coronavirus.
All 36 members of the National Guard were activated after authorities in El Paso County requested additional assistance from troops last week, according to County Judge Ricardo Samaniego.
For the past few days, inmates convicted of misdemeanors, perform these tasks for $ 2 an hour. But the makeshift morgues no longer supply enough to store the bodies, and the authorities require more staff.
Members of the reserve force would begin work on Saturday morning, the Texas Tribune reported.
Tests distributed by drones
The military deployment goes hand in hand with the delivery by means of drones or drones of tests to detect COVID-19 in the homes of potential infected.
The tests will be delivered this way to customers who ordered the tests from Walmart. The department store works in coordination with Quest Diagnostics and DroneUp in an effort to make people less exposed to the virus by not having to leave their homes.
The test delivery program by drones started this Friday. The drone leaves the personal collection kit on the sidewalks or patios of the houses. After obtaining the sample, the person must return the package to the laboratory.
The border city has been battling the deadly virus for more than a month. The lack of space in hospitals due to the increase in patients has forced the authorities to have refrigerated trucks to store the lifeless bodies of the victims of COVID-19.
Employees wanted for $ 27 an hour
The El Paso County Court Commissioners authorized this Thursday the opening of the process for people to apply online to work moving the bodies of those killed by coronavirus.
The expectation of the authorities is to hire enough employees for $ 27.20 an hour so that rotating shifts can be established.
As of Thursday, the call at jobs.epcounty.com indicated that the call applies only to current county employees.
Mortuary workers will be provided with personal protective equipment (PPE) and will be tested for coronavirus before starting work.
Applicants must be able to lift between 100 to 400 pounds with assistance.