The launch of one of the latest Ubisoft cartridges for 2020 is just around the corner. And is that Immortals Fenyx Rising It will arrive on Nintendo Switch (if no last minute delay prevents it) on December 3. However, and while we were still recovering from his wonderful crossover with Adventure Time, we already know new details about his free content, challenges and events and a future Paid DLCs.
And is that the Ubisoft Quebec team (responsible for titles such as Assassin's Creed® Odyssey) has announced that the post-launch plan for Immortals Fenyx Rising includes free events, weekly challenges and daily missions, as well as a Season pass (loaded with new heroes, new locations, and even a bonus mission) for players who want even more content. Next, we leave you with the covers of the different campaigns, of said additional content, published by Gematsu:
Immortals Fenyx Rising post-launch plans announced https://t.co/Pm1rFAjlDf pic.twitter.com/UQUTHpD56x

– Gematsu (@gematsucom) November 17, 2020
The Immortals Fenyx Rising Season Pass will include three DLCs with their own story:
A new god – Fenyx will embark on new adventures in the Palace of Olympus, the home of the gods. This journey will require Fenyx to overcome the Judgment of the Olympians, immersing players in beautiful and challenging environments, to join the Inner Circle of the Pantheon.
Myths of the Eastern kingdom – The second episode of the game, set in Chinese mythology, will introduce us to a new hero, Ku, who will embark on a journey with the aim of saving mortals in a new mystical land located on the border between Heaven and Earth. Players must learn to master Ku's unique martial arts-inspired style and abilities to defeat new enemies and monsters from Chinese mythology.
The lost gods – The third and final episode will feature portrait-oriented gameplay, an all-new fighting system, and a new hero, Ash, chosen by Fenyx to bring back the lost gods. The episode will take place on a mysterious new island, where players will explore regions inspired by these lost gods, to restore Earth's lost balance.
Ready to embody Fenyx, a new winged demi-deity, on his mission to save his land from a dark curse? We remind you that, for its launch, the Gold Edition of Immortals Fenyx Rising will include the Season Pass, but it can also be purchased separately.
Source: Press Release
See also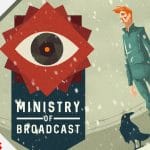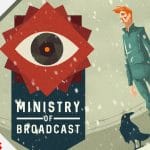 Related