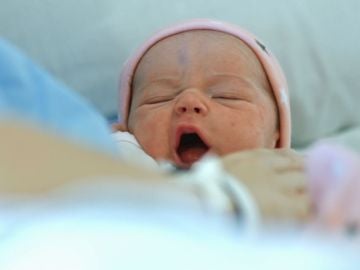 David Deuchtman, 86, known as the 'grandfather of the ICU', has died of pancreatic cancer after having spent the last 15 years of his life caring for babies with problems in the Intensive Care Unit of a hospital in Atlanta (United States).
Deuchtman worked for 41 years in a company in the international marketing sector, with little free time for anything else, until it was time to retire. It was there that he began volunteering at Children's Healthcare of Atlanta, caring for babies who they were born with problems, which earned him the nickname 'grandfather of the UCI'.
His own daughter, Susan Lily, told the American magazine 'Today Parents' that she had never seen her father dedicate himself to something with such affection and dedication in his 41 years in office, as he did in the last 15 years taking care of babies: "He had a successful professional career, but he never spoke about it with so much love like when I went to the hospital ", indicated Lily.
Just three weeks ago, David was diagnosed with stage four pancreatic cancer, so his daughter said that "none of us expected to receive such a terrible diagnosis. He made it very clear to all his loved ones and even his friends that he is grateful for have lived a full and rich life. "
Upon hearing the news of her illness, the parents of the babies she cared for and the Hospital staff decided to make a caravan outside her home due to the coronavirus pandemic, as a way of showing her all their support and affection.