Speed ​​up and optimize Windows 10 for maximum performance it is not too complicated a task. By customizing a few operating system configurations we can increase its performance.
It is something very simple and we can accelerate Windows 10 to perform the tasks we are used to in a much more agile way. We are going to see in this little guide everything you have to do to get it.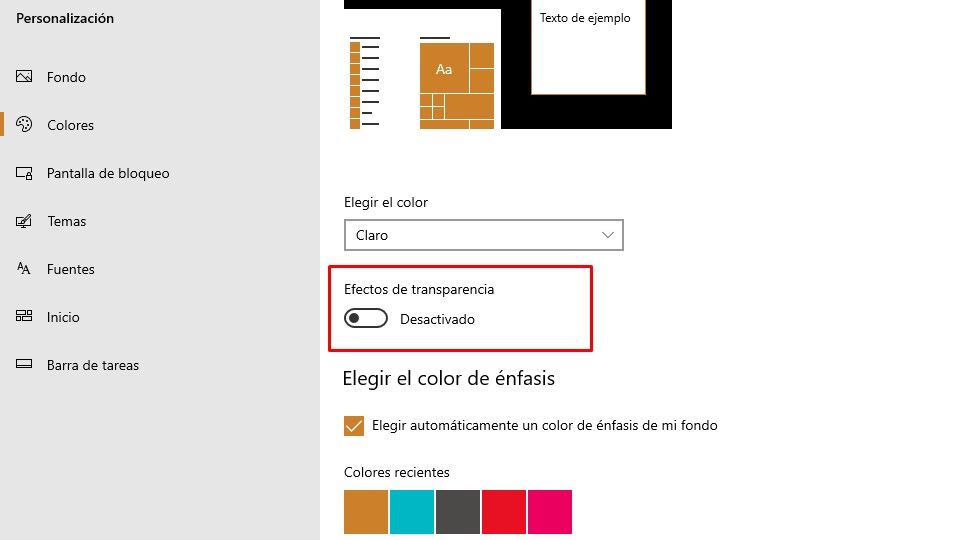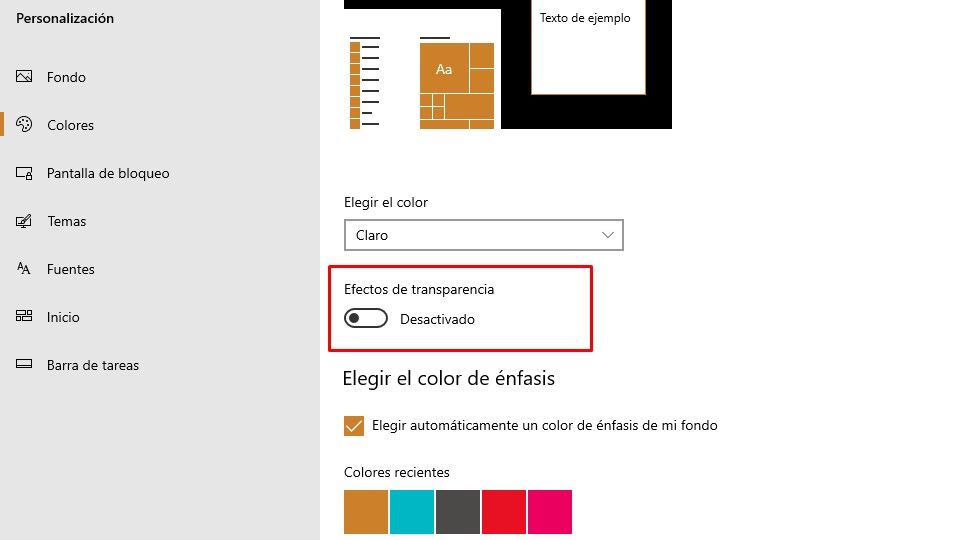 Disable transparency effect to speed up and optimize Windows 10
The transparency effect is quite beautiful, we cannot deny it. However, the problem is that it can consume a large amount of resources. Ideally, keep it off and doing so is too easy.
We are going to have to right click on an empty space on the desktop and then click on "Personalize". Now we will simply have to go to the left column and click on "Colors". Next, what we will do is click on the switch under "Transparency effects" to deactivate it.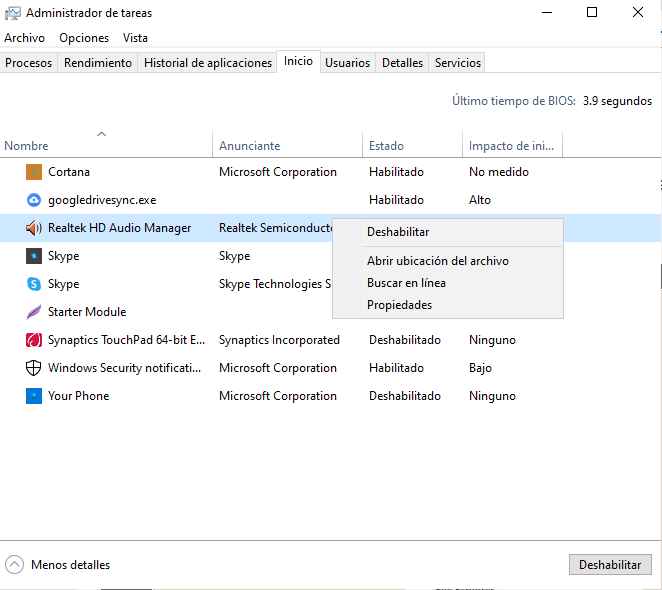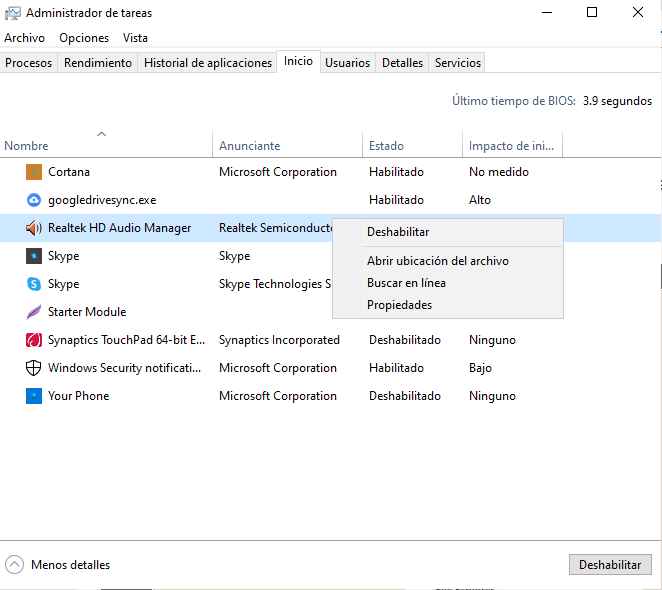 Speed ​​up Windows 10 by closing programs in the background
One of the problems is the background programs. It is possible that having several unnecessary apps running in the background the operating system in general slows down too much.
To solve this problem we are going to right click on the toolbar at the bottom of Windows and then click on "Task Manager".
The "Task Manager" window appears. We will have to click on the "Start" tab and disable the problems that are not useful to us. Especially if they have a big impact on the startup of the operating system.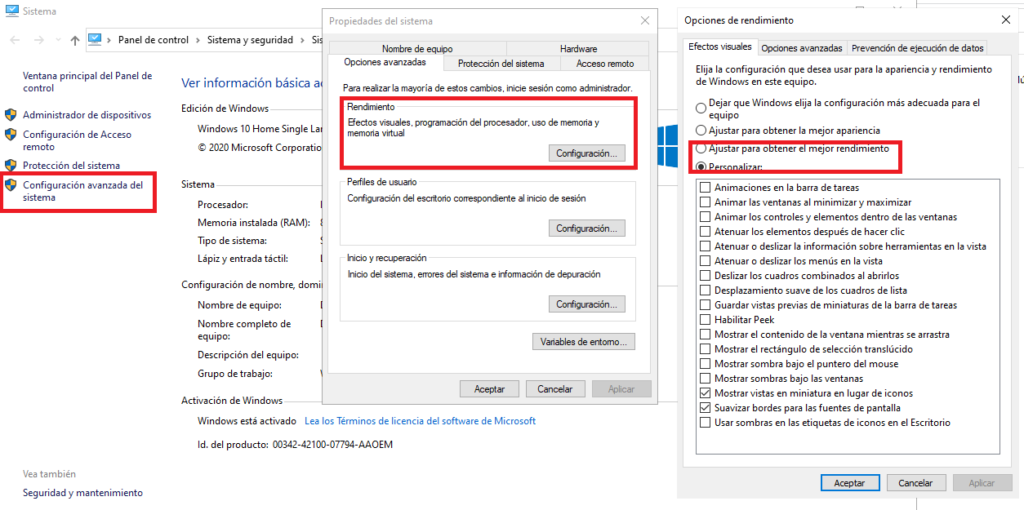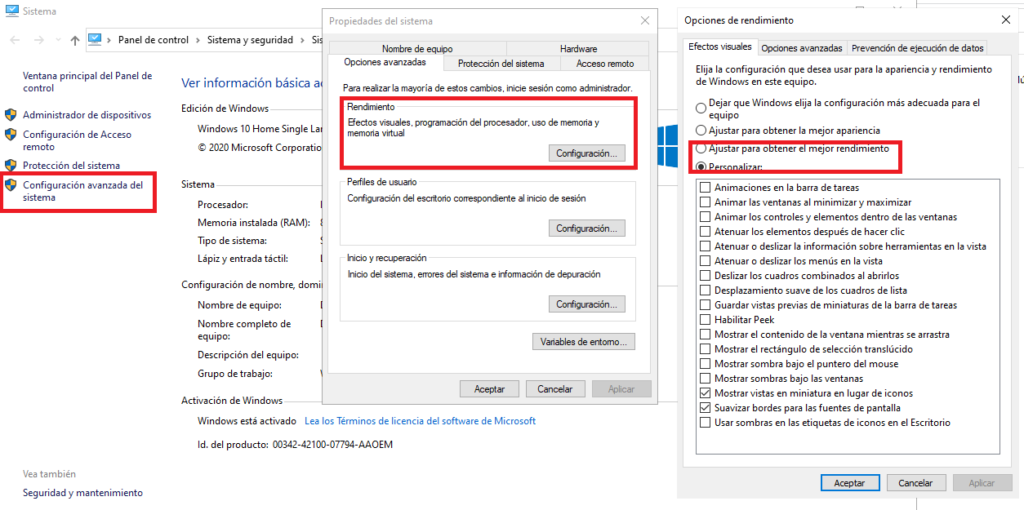 Improve Windows 10 performance by disabling unnecessary effects
This very useful option appeared in Windows XP and we still love it, it is too useful to speed up and optimize Windows to improve performance. It is that we can disable all the effects automatically by telling Windows to focus on performance above all things.
For this we will simply have to right click on "My Computer" or "My Computer" and then select "Properties". Now we are going to have to click on the "Advanced system configuration" button on the left side and a new window will open, where we will have to go to the "Advanced" tab.
In the "Performance" section we will have to click on the "Settings" button. A new window opens and we will have to select "Adjust for better performance" in this way Windows 10 deactivates any effect that may impact the performance of the operating system.
Uninstall applications that we do not use
Obviously the more applications we have in the operating system, the worse it will work. Especially if they are left open in the background. Also, they consume hard drive space and that is not something we want. Uninstall any application that you are not using or that is not really useful.
Switch to an SSD to speed up and optimize Windows to improve performance
In case you have a mechanical drive or HDD, then switching to an SSD is the best thing to do. A solid state hard drive improves overall system performance significantly. But not only the OS itself, it will also make all the applications you have open immediately.
How immediate? To give you a slight idea, starting a computer with an HDD can take up to 2 minutes. In the best of cases it would take 1 minute and several seconds. Do you know how long it takes to start a computer with an SSD? Less than 10 seconds Always!
A solid state drive not only improves Windows speed in a very considerable way. It improves the speed of all the programs that you have installed in it. And trust me, it increases speed and performance significantly.
Share it with your friends!