Safely remove USB flash drives on Chromebook it is essential to avoid headaches. When we safely remove a USB drive from a computer, we avoid the risk of losing important information.
Why Safely Remove a USB Before Unplugging It
Before we start with the guide to safely remove USB flash drives on Chromebook, you might want to know why it is really very important that you do it this way.
The main problem with removing a USB drive from any kind of computer from one moment to the next is the loss of data. It is more common than you can imagine. When we command the system to eject the drive before disconnecting it. It is responsible for ensuring that the information writing process ends.
If you are absolutely sure the drive is idle and you haven't used it for several minutes, then there should be no problem removing it immediately.
Likewise, it costs nothing to safely remove a drive from our computer. Therefore, it is best to directly use the eject option to ensure that we do not lose any data.
How to eject a USB drive from a Chromebook
To eject a USB drive from a Chromebook we will have to open the "Files" application. It is done in a quite different way than Windows, for example.


We will have to click on the applications icon that is located in the lower left corner of the screen. In this way we can see all the available applications. From here we will be able to enter "Files".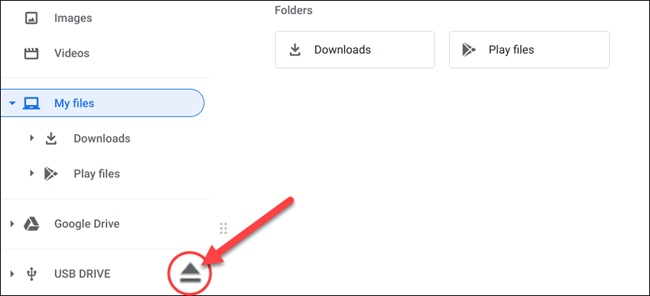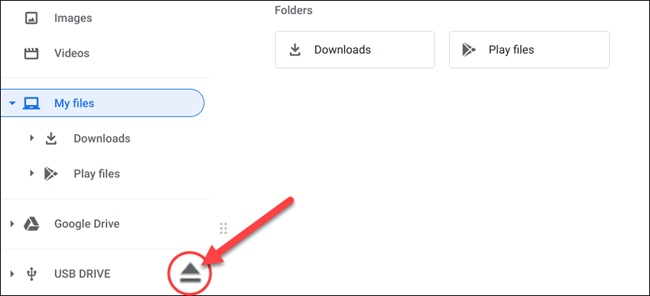 Once we are in "Files" we will be able to view the USB drive in the left sidebar of the screen. All we have to do here is click on the "Eject" icon.
Another thing we can do is right click on the unit and the option to "Eject device" will appear, which would be the same.
In case the USB drive has an LED light, it will blink several times and then stop. This is the time to remove the unit. In case the USB drive doesn't have an LED light, just wait a few seconds and then you can safely remove it.
Share it with your friends!