Facebook is undoubtedly one of the most important social networks in the world. While it is true that others such as Instagram or TikTok have more penetration among young people, the first is a bit "the mother" of all of them. In addition, it is still the one with the largest number of total users. That means, on the other hand, that our personal information can be available to a huge number of people, with all the risks that this implies. We are going to teach you, therefore, how to maintain your Facebook profile truly anonymous.
The point is that, of course, many Facebook users have already carried out their own procedures to keep themselves safe from the sight of third parties. Some choose to silence someone while others have decided to hide stories from a specific person. However, that does not assure us that certain sensitive data can be observed by strangers. For these reasons, we are going to teach you some tricks that will help you sleep more peacefully.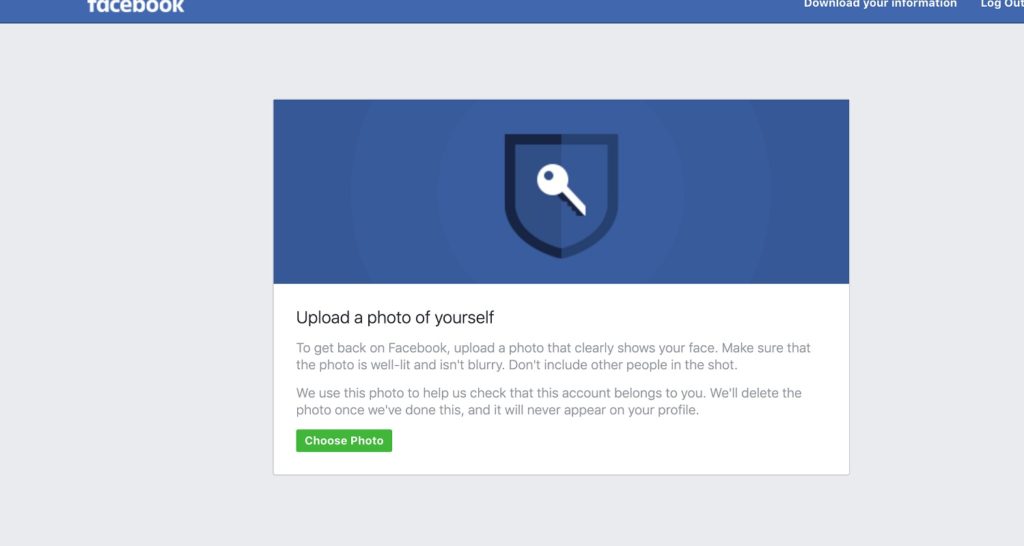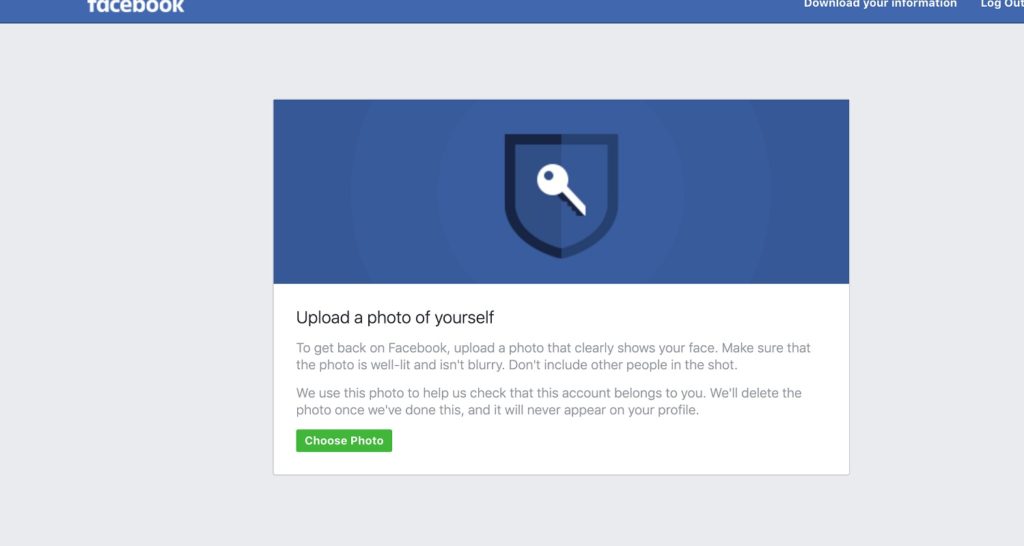 How to have a really anonymous Facebook profile?
The ultimate goal of this article, then, is to teach you how to adjust your privacy settings to ensure that it is not discovered by acquaintances. Fortunately, the most popular social network on the planet allows us to customize who sees our posts, who can see the friends list, and who can add us.
As a consequence, if you need or want to have a Facebook account safely, an anonymous profile is an option that you should not lose sight of. This will allow you to keep your profile as private as possible. Of course, then there are questions like who do you add to your friends list, although that is up to you.
Modify Privacy Settings
You can adjust the Privacy Settings for all future posts in your Facebook settings. Thanks to this tutorial, you will know perfectly who has access to them:
Click on the small triangle icon in the upper right corner of the news page In the dropdown, select Privacy In the Your activity section, then you have to choose Edit in Who can see your future publications Choose only your Friends
Obviously, this means that only people who are part of your friends list will see subsequent posts. However, you have to consider that any previous post that you have shared may have been seen by a huge number of people, so that data is almost in the public domain.
In any case, within the same menu you can change the visibility of your past publications, selecting the Limit past publications option. Thus, even if a stranger has seen those contents, they will not be able to see them again.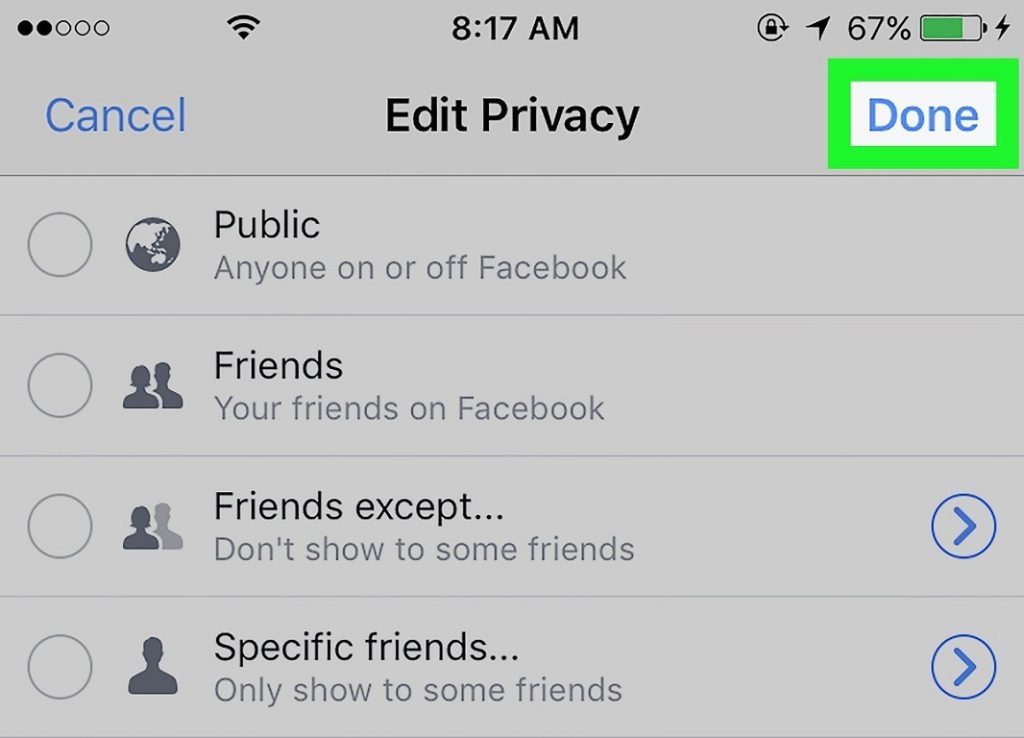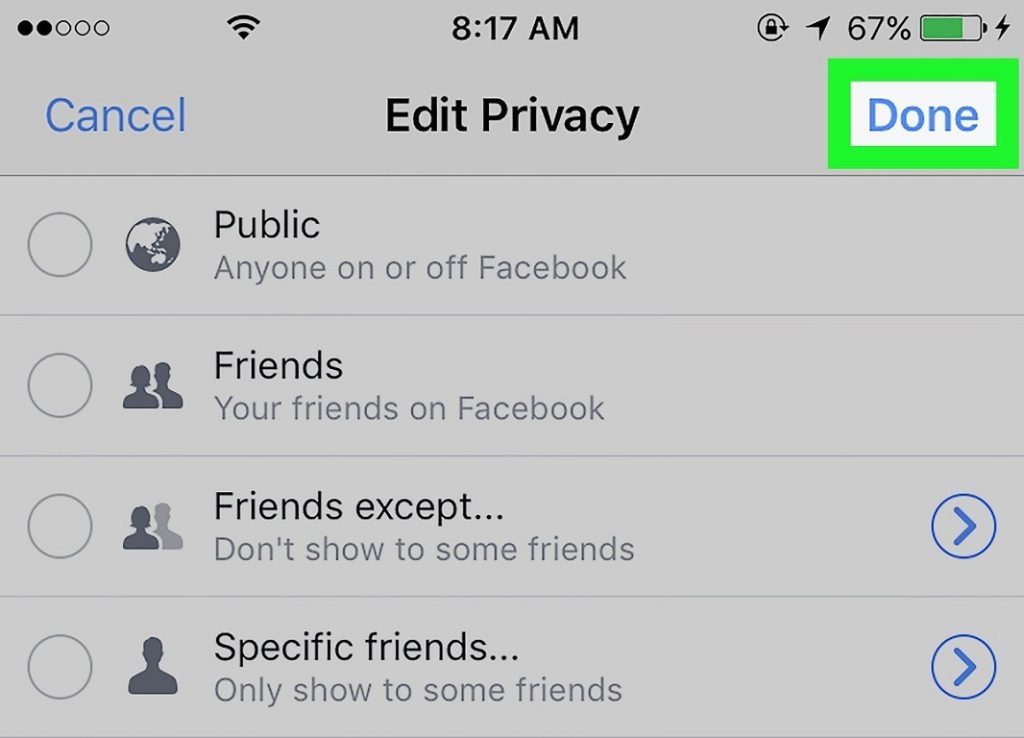 Limit friend requests
It has happened to many of us: we get a friend request from someone we don't know and, despite this, we end up accepting it. In that case, we are opening the door of our profile to someone we know. Nor what are their intentions in adding us. But this can be regulated without problem:
Click on the small triangle icon in the upper right corner of the news page In the drop-down, select Privacy Search Who can send you friend requests Select only Friends of friends
By selecting "Friends of friends", no one other than the acquaintances of your acquaintances will be able to send you friend requests. This is a fairly simple trick that does not block friend requests completely, but it will allow you to be a little safer from requests from outside your circle. Anyway, you have to keep in mind that it is always better to review the requests that come to you yourself, and to know the profile before accepting.
Modify the visibility of your friends list
Always thinking of keeping your Facebook profile truly anonymous, another thing you should do almost immediately is block your Privacy Settings from showing your friends list. When you block access to this information, you make sure that no one tries to use it to deceive you by taking advantage of it:
Click on the small triangle icon in the upper right corner of the news pageIn the drop-down menu, select PrivacyFind the section of Who can see your friends listSelect Only me to have more important privacy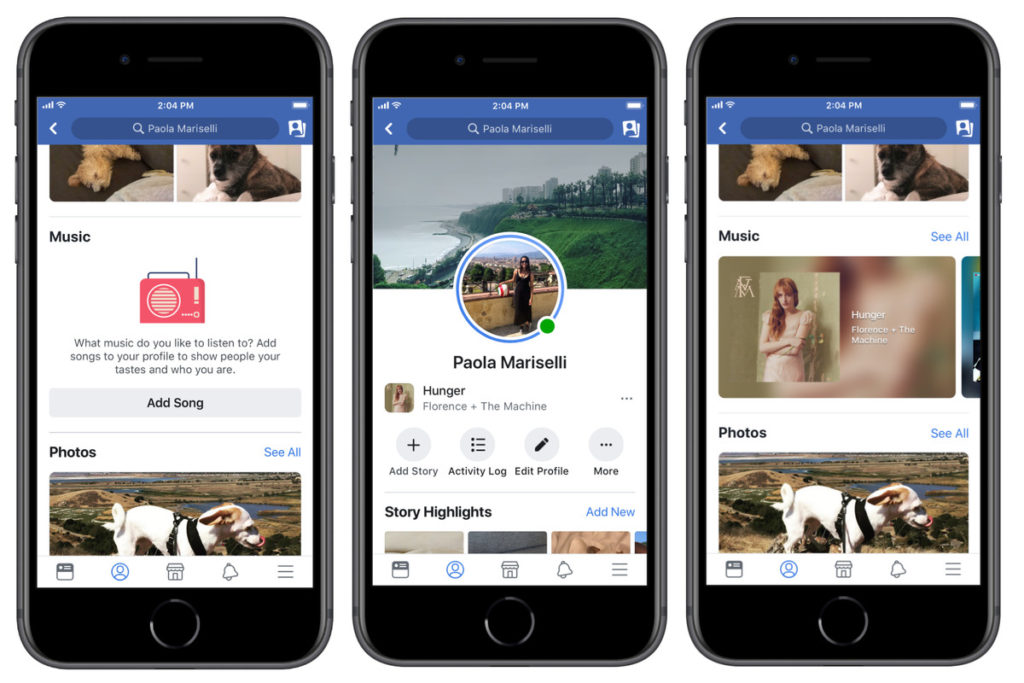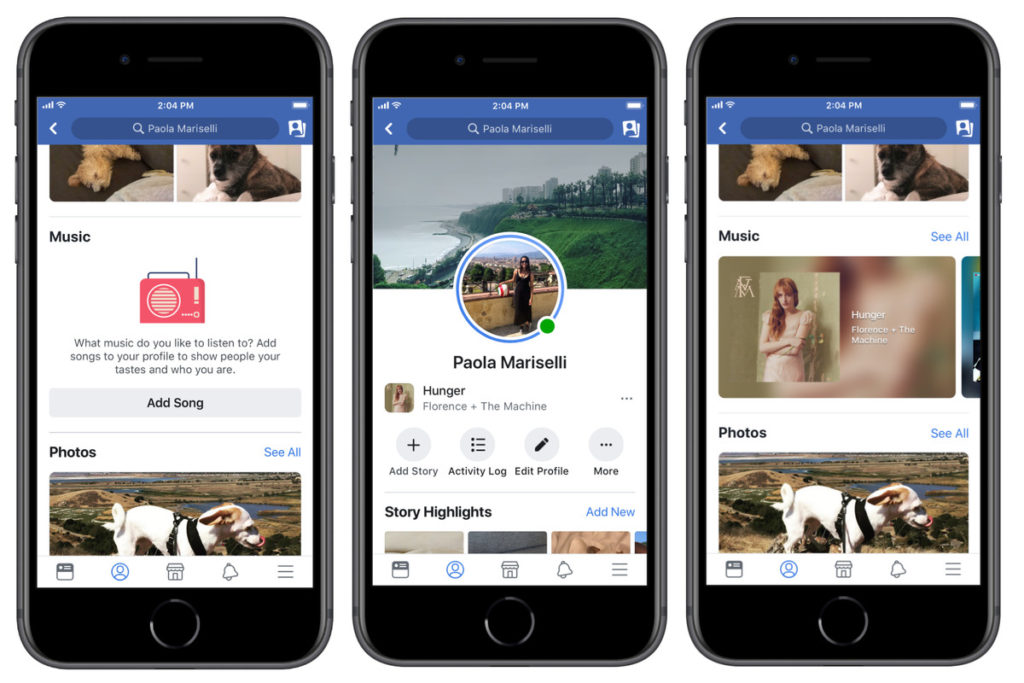 Use a fake or alternative name
Facebook likes to connect us using a kind of digital monitoring and recommendation very similar to "you are X distance from so-and-so." Obviously, the company monitors who we have added in the past and recommends new friends based on our current friend list, as well as analyzing our position.
The downside is that, when we use our real photo and reliable data, these can be taken by that annoying friend from high school or university to know where you are moving and go to meet you. If you want to keep your identity incognito a bit, it is best to select an alternative name to the real one.
Limit the disclosure of your personal data
When we signed up for Facebook, many of us added personal data referring, among other things, to our workplace or the education we received. When we add that information, those who share it with us have a high probability of finding out what we do with our lives.
If you are trying to keep your profile private, you can either leave this section blank, or add a bit of false information to mislead the curious. You can indicate, with some humor, an unreal job or education.
Be aware of your interactions
Every time you comment on a friend's photo, write a happy birthday message on someone's wall, or like a post, the chances of mutual friends discovering your anonymous Facebook profile increase. Therefore, private messages are the best solution if you do not want to attract too much attention.
Something similar happens with participation in the groups or pages of your hometown. If you intend to go unnoticed, it is better that you do not give yourself away by constantly participating in groups or pages of your place of residence or hometown. If you do, you will constantly appear on the timeline of your participating friends.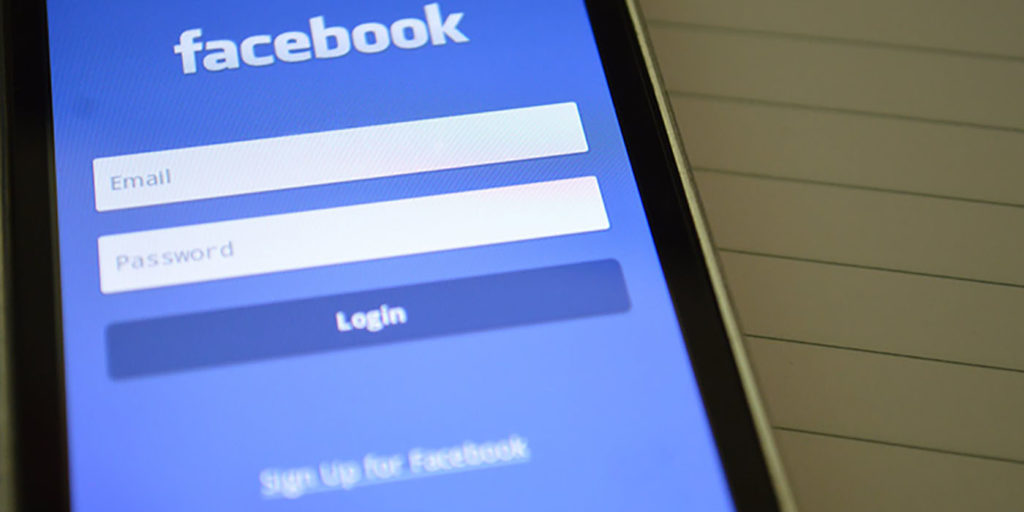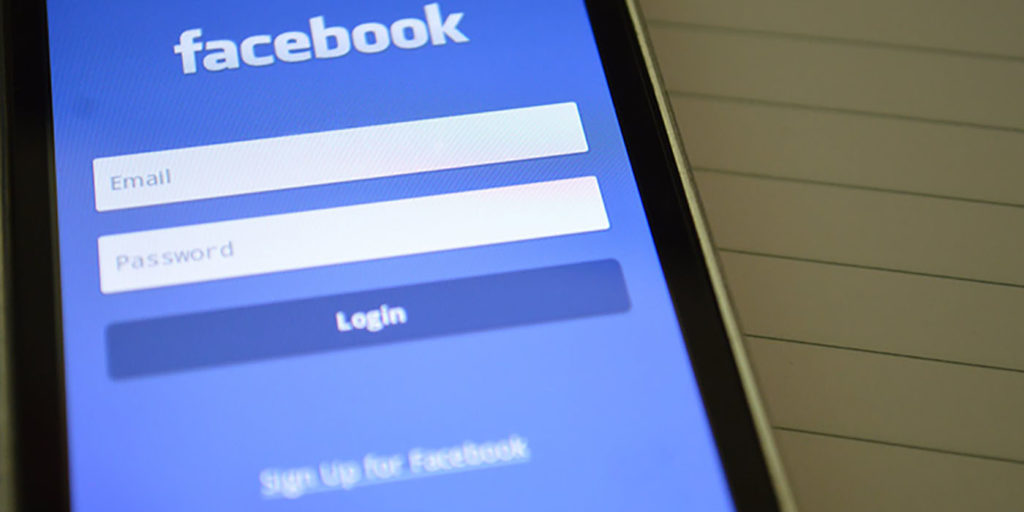 Is an anonymous profile ideal for you?
Without losing sight of everything that we have mentioned so far, and after a couple of months of using an anonymous Facebook account, you will be able to draw conclusions about it, such as, for example, if you feel more comfortable in this way or with the use that you used to hit this social network. In any case, you will already have both experiences to decide.
Likewise, we cannot fail to recommend a use of Facebook of this type for those moments when you feel somewhat exhausted from interacting with people close to you.
And, on the other hand, if all this caution seems excessive, you can only stay with some very basic suggestions. For example, check who can see your posts, or purge your friends list.
If you are concerned about privacy and security on Facebook, surely you will also be interested to know that, for a few days, we have temporary messages both on Instagram and on this social network.
Share it with your friends!