When we need to work on the SEO of a website to improve our positioning in Google, the work we must do is considerable. Creating an XML sitemap and submitting it to Google is one of the factors that will help our site appear in the search engine.
There are hundreds of factors that can positively or negatively influence the positioning of our website. From creating high-quality content, searching for keywords, generating ideas for the site, auditing the site, creating internal and external links, etc. It is not a simple job and requires a great deal of effort.
However, creating an XML sitemap or sitemap to submit to Google is too simple and fast. In turn, it is extremely useful to appear on Google as we create new content. Possibly in less than 10 minutes you will have your sitemap created. If you use a CMS like WordPress, even less.
What is an XML sitemap or sitemap?
An XML sitemap or sitemap is a list of URLs on our website. It would be a kind of roadmap that tells Google what information is available, the articles we want to share and where to find them.
The site map contains very important information about the different URLs that we have on our website, since: when was it last updated, how often a page changes, etc.
The best thing is that we can specify what kind of content we want to be indexed by search engines. Another thing that we must bear in mind is that the sitemap is designed exclusively for search engines, it is not something that we should publish anywhere.
Why do we need an XML sitemap?
The problem occurs when a site does not have links from other popular pages. In this way the search engines will have problems indexing our site. Therefore, a sitemap not only helps crawlers indicate which addresses we want added to the search engine itself. It also helps them find everything faster and therefore index it quickly.
However, not every website needs to have a sitemap. Although it is not a bad idea, since it costs practically nothing. But generally sites that are too big, new, have few links pointing to it, and internal links don't work, need to have a sitemap.
Likewise, having a sitemap is extremely positive and depending on the CMS you are using, it is extremely easy and fast to build one. Without going too far, if your website is built with WordPress, you can have an updated sitemap without having to do anything at all.
How to create a sitemap in WordPress
A little over 35% of the sites on the internet use WordPress and it is no wonder. It is a CMS that is too easy to handle, you don't need to have great knowledge and you can create sites on any topic.
There are several plugins that allow us to create an XML sitemap: Yoast SEO, Rank Match SEO, Jetpack, etc.
Create a sitemap with Yoast SEO
From the administration panel, we are going to go to the left sidebar and click on "Add-ons" or "Plugins". Then we will have to click on "Add new" at the top and in the search box we will write "Yoast SEO".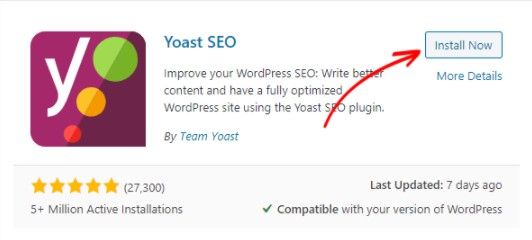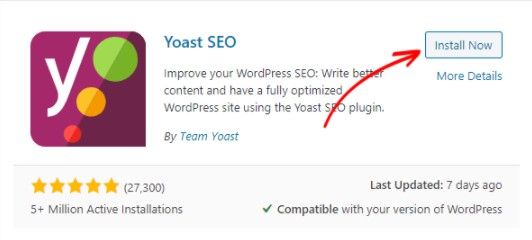 The Yoast plugin will appear and we will have to click on "Install now". It will take a few seconds for it to install. When finished the button will change to say "Activate". So we proceed to activate the plugin.


After activating it, we are going to go to the left sidebar and we can see that a new section called "SEO. We enter it and then we go to General> Functions. The first option asks us if we want to activate the XML sitemap, in the button below we press so that it goes on to say "Activated".
Create a sitemap without a CMS
In case you are not using any kind of CMS, you can create a sitemap without any problems. For this we are going to use Screaming Frog which is a desktop program that has a premium and free version.
In the free version it allows us to add up to 500 URL addresses to our site. If you have more, you will have to pay for the Premium version.
Once we have the program installed, we will have to open it and at the top write the address of our website and then click on the "Start" button on the right side.
The program will begin to crawl the site, we must bear in mind that it may take a while, so we must be patient. Once finished, we will simply have to go to the "Sitemap" tab at the top of the program.
A small window opens where we can export the sitemap. We will also have several options to modify, it is best to leave all the default values. Therefore, we are going to click on the button that says "Export" at the bottom.
We download an XML file that we must upload to our hosting and then send it to Google.
Create a sitemap or sitemap in Wix
Wix is ​​quite a popular platform and it also allows us to have a sitemap. Wix creates the same by default, so you really don't have to do anything at all.
All you have to do is add "/sitemap.xml" to the URL of your Wix site. Although something that is quite negative is that we have no control over it, we cannot modify practically anything.
All we can do is decide whether or not we want to send the sitemap to Google. For this we will have to go to the configuration tab "SEO (Google)" and in the page configuration we can deactivate "Show this page to search results".
How to submit a sitemap to Google
Once we have our XML sitemap created. The most important part is to send it to Google. For this we will have to enter Google Search Console where we will have to log in with a Google account.
After logging in we will have to select our website and from the left panel we will have to click on "Sitemaps". Here we can click on "Add a new sitemap" and we will have to enter the URL of the sitemap in question.
Share it with your friends!