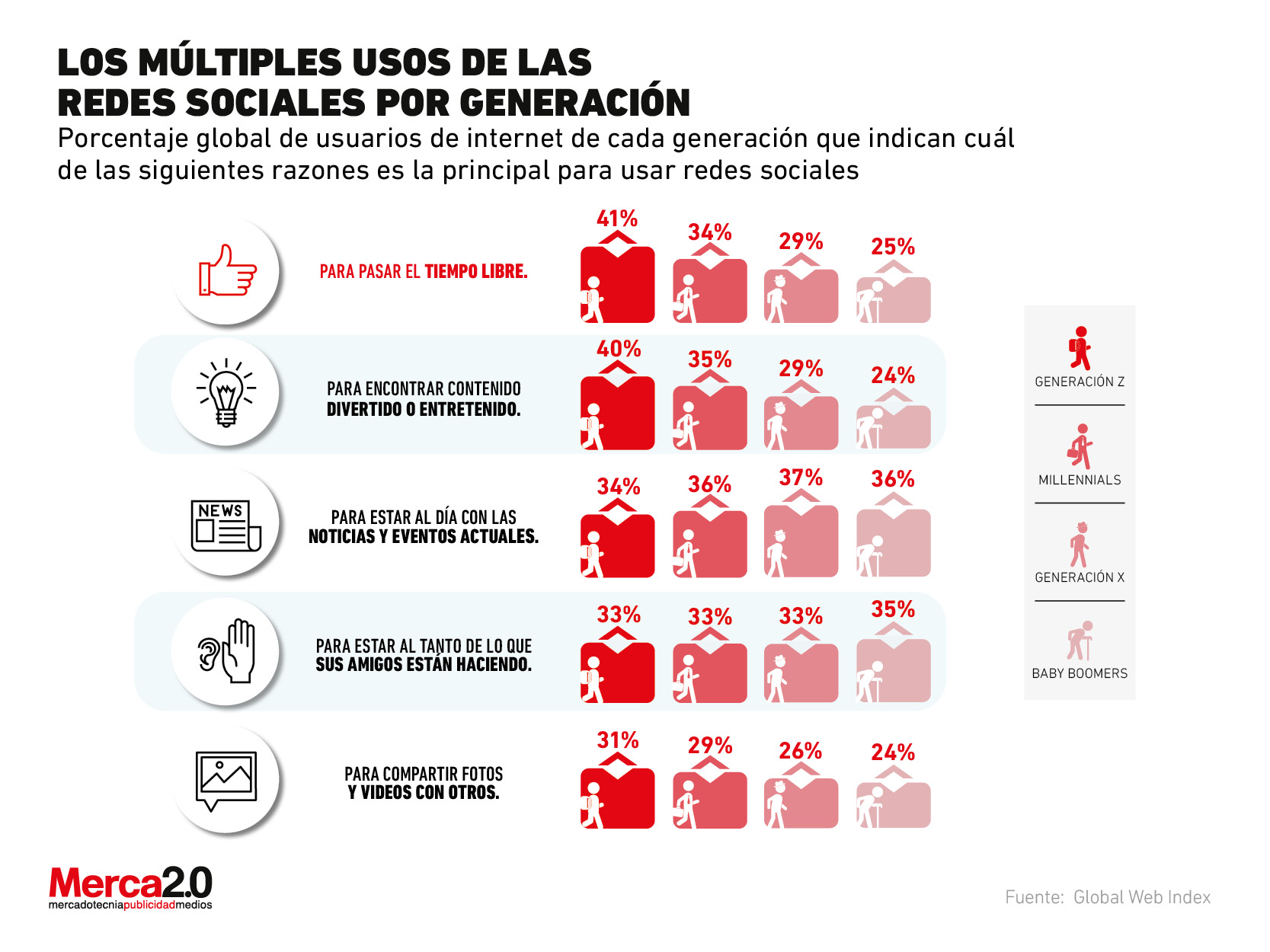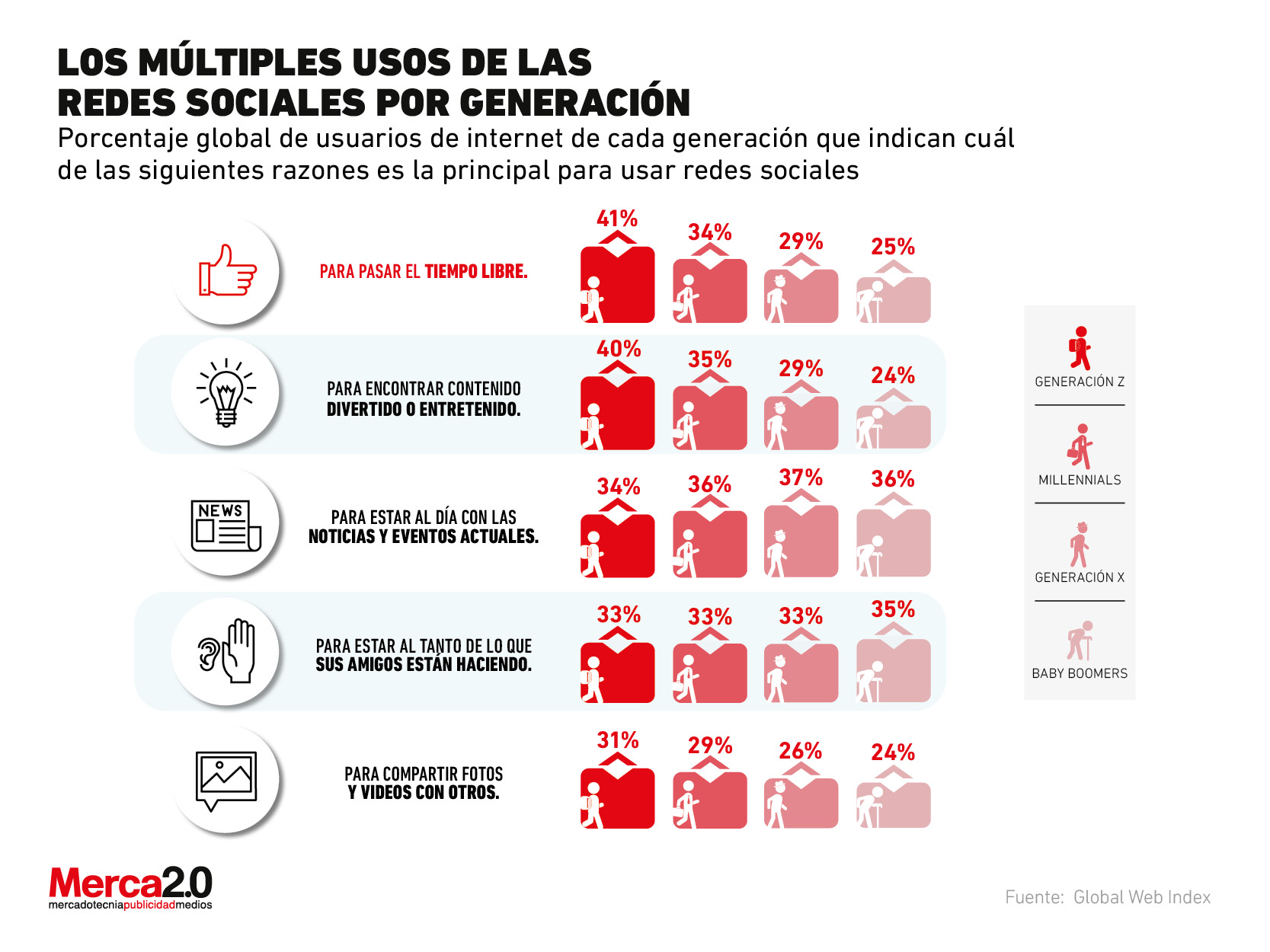 Social networks are not channels that have been created exclusively for the younger generations, everyone can access them without problems to perform the different actions they allow, such as consuming content or sharing publications or some image format.
However, if there are distinctions when different groups of users make use of these platforms, the usefulness they have for them may be different and this is an aspect that should draw the attention of brands, companies as well as the social networks themselves that they have the different user groups of each generation present today.
Considering the above, in the graph of this day we take a look at the activities that people do in networks according to their generation, this according to a report by Global Web Index that reflects the global percentage of Internet users of each generation that indicate the different reasons for using social networks, depending on how important it is to them.
In that order of ideas, he emphasizes that when it comes to spending free time, Generation Z is the one that most uses social networks for this purpose, 41 percent highlight it. On the other hand, when it comes to finding entertaining or funny content or sharing photos and videos with others, Gen Z is also the one that most uses social networks for these actions.
In the case of keeping up to date with current news and events, it is the members of Generation X who use the different social networks the most, although Millennials are also very close.
Finally, when it comes to Baby Boomers, the oldest generation of today, it stands out that these users go to the networks mainly to be aware of what their friends are doing.
Receive the graphics of the day with the most important marketing news.