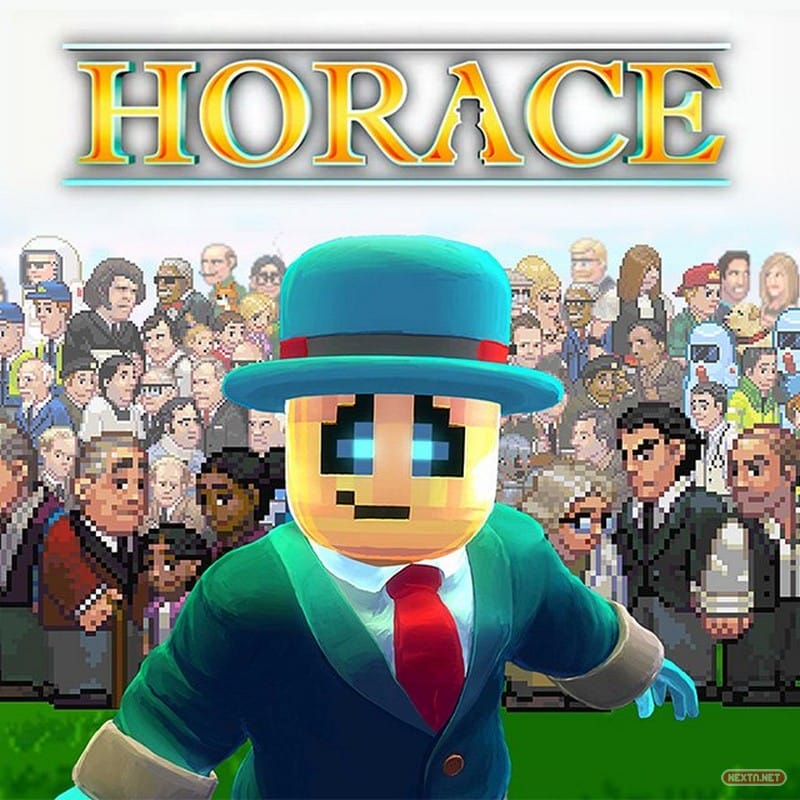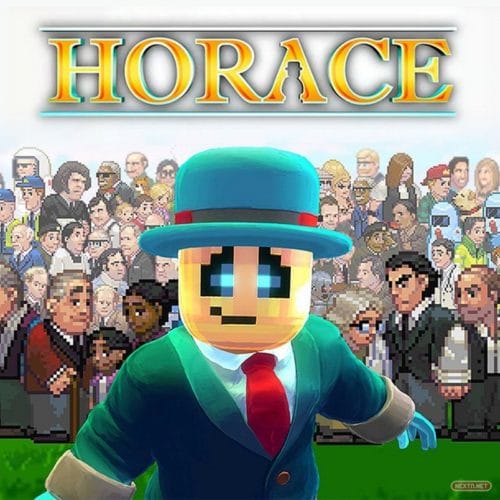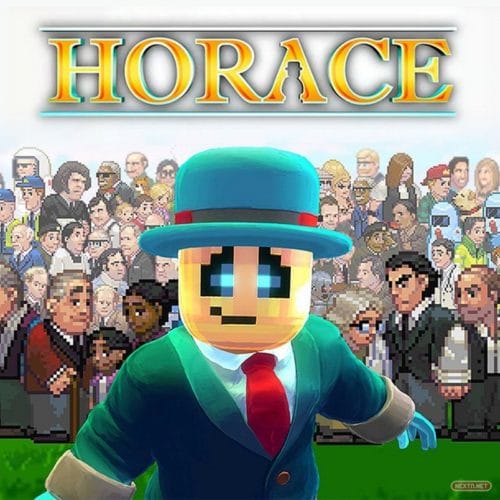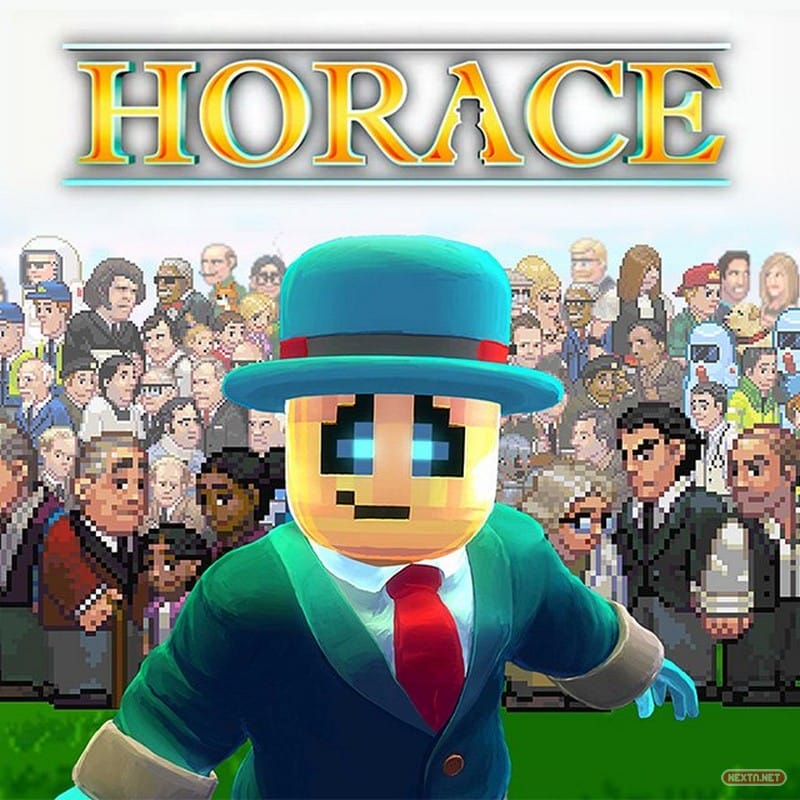 The development of a video game, like that of any product intended for entertainment, hides an arduous and complex creative process behind it. On the other hand, the overwhelming success of the video game industry has brought about a progressive increase in its prestige as a cultural asset. This, especially in the independent scene (where the search for financing is usually a great burden), has materialized, in many cases, in the slow nature of said creative processes. Even getting to prioritize the how over the when (rare at this point). Horace, title developed by just two people, Paul Helman and Sean Scaplehorn (Two Man), is a clear example of this with a development process behind them of more than 5 years. Now, after passing through Steam and many prizes in his backpack, he arrives at Nintendo switch from the hand of the Italian publisher 505 Games (Bloodstained: Ritual of the Night) willing to show why it has caused such a stir among critics and players. Ready to see it first-hand game? analysis!
Art, literature and pixels
Horace is one of those titles that, at first glance, can seem pigeonholed within the genre of platforms. Nothing is further from reality. It is true that we are facing a game with platforms, but its deep and extensive narrative section makes any type of mold is too small.
The title presents us with a careful history of self-discovery, packed with brilliant characters, heavily influenced by contemporary pop culture. In a way, it has reminded me of films like the maligned Chappie (Neill Blomkamp). And it is that we are presented with a robot with the ability to feel and think for itself, and that, like any "newborn", is shaped by the influence (both positive and negative) of its closest environment. A wonderful search (calm, we are in spoiler-free terrain) for knowledge, love, suffering and, above all, friendship. Journey, the latter, which leads him, and us by the hand, to understand the complexity of the human condition itself. And is that Horace is a title that does not walk with contemplations. A forceful work, both in the good that happens, and in the very crudeness of the horrible events that our beloved and endearing protagonist has to live (pun intended).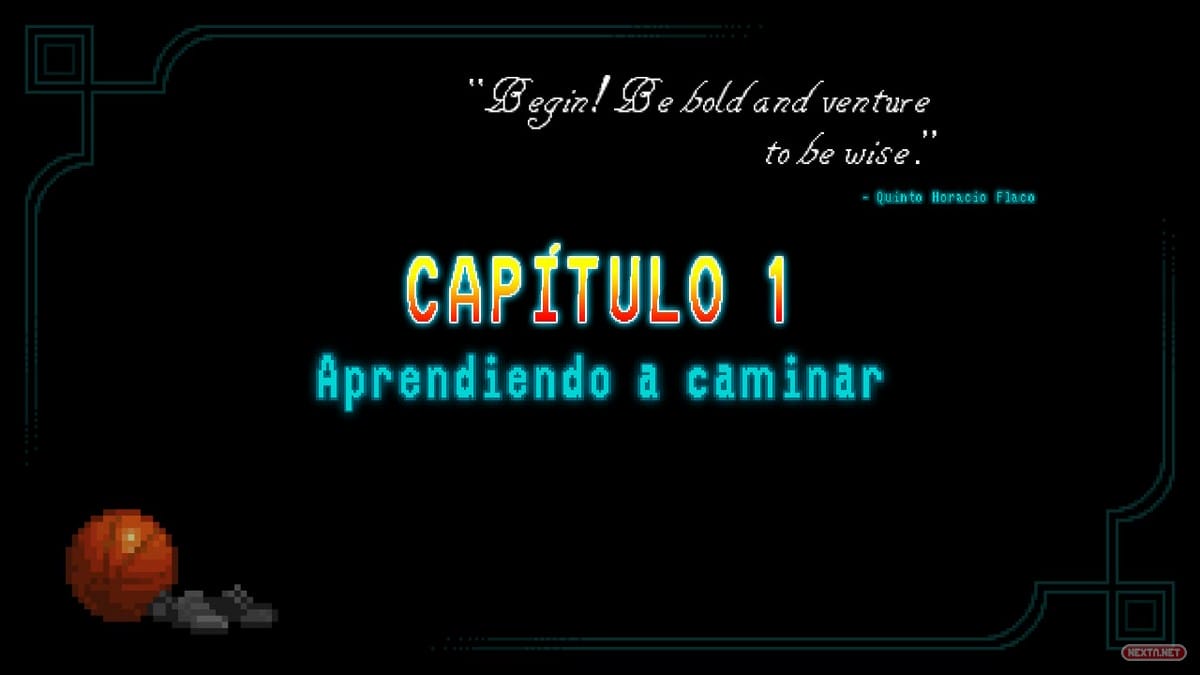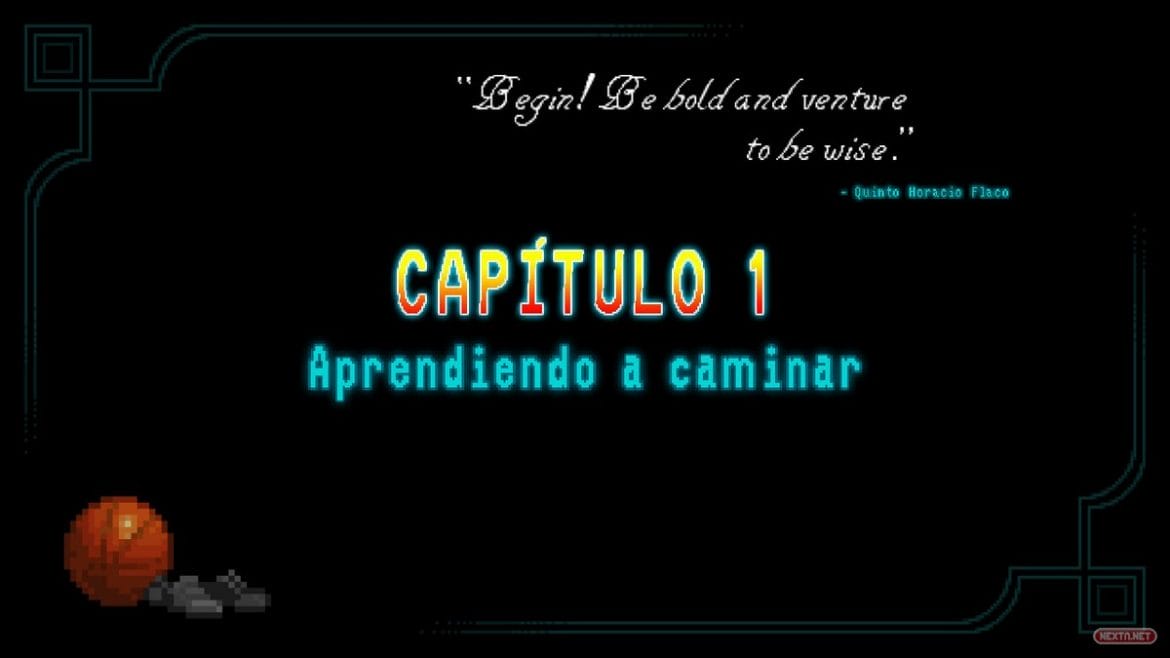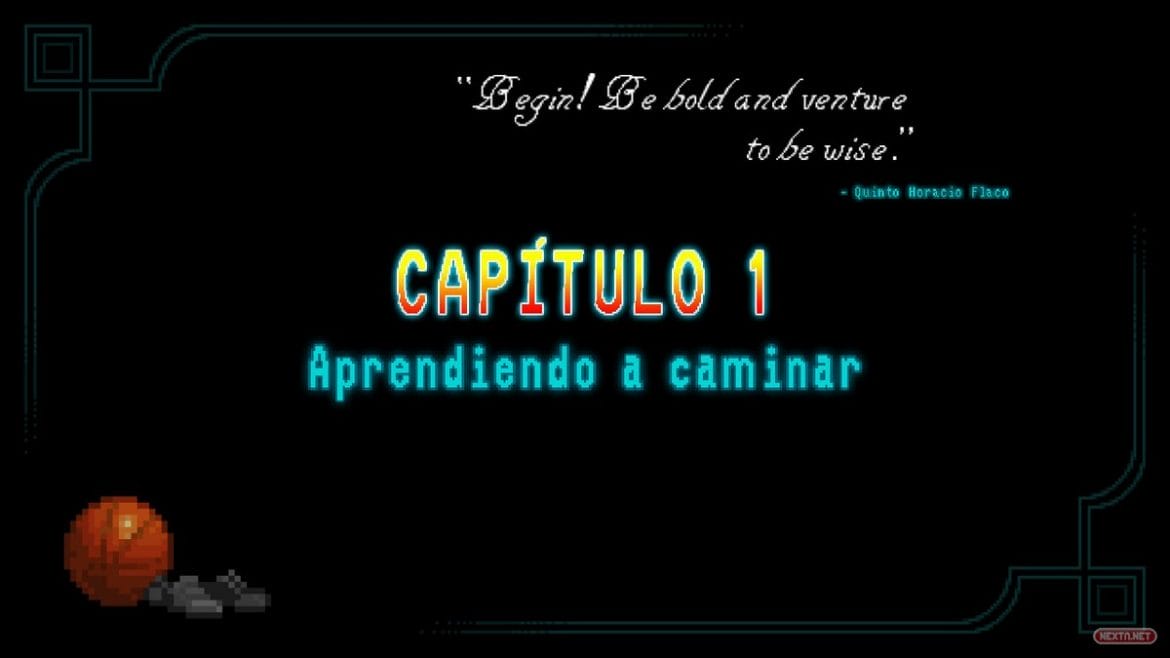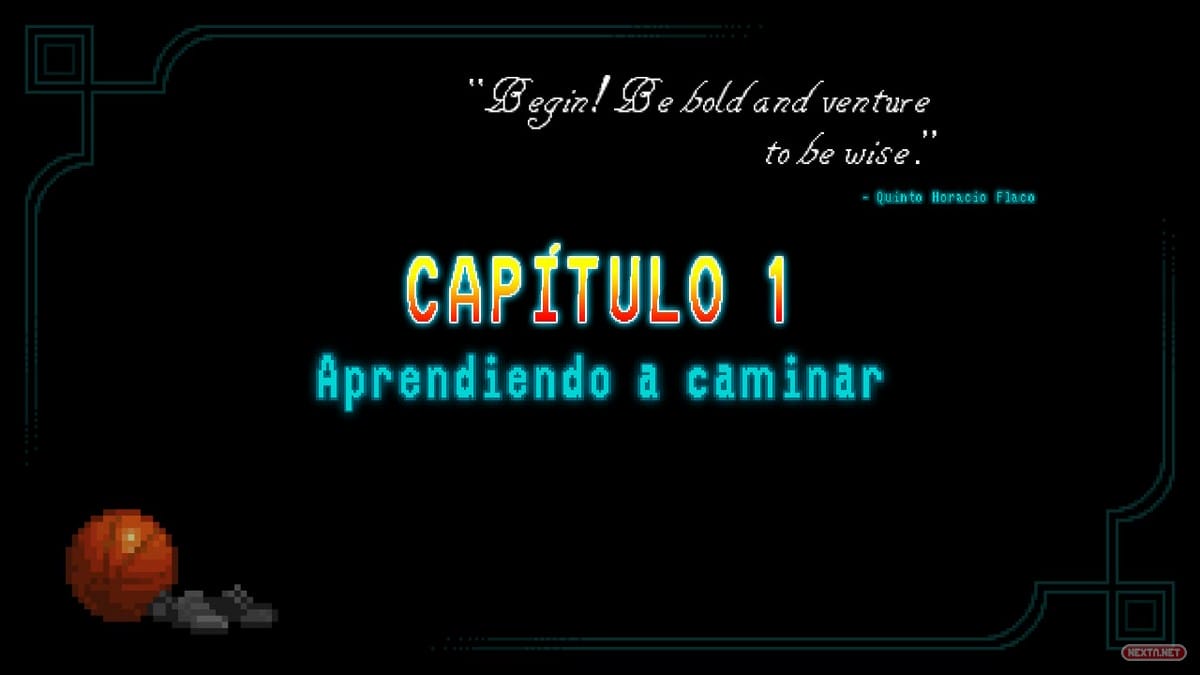 The playable proposal, beyond the great narrative weight, could not be summarized with a brief «platforms». It is true that we have infinite platform moments, and that during the adventure we are acquiring / buying various abilities to be able to progress and already improve our character (in the purest style of any metroidvania). However, the incredible variety of mechanics, as addictive as they are simple and fun, or the generous assortment of Minigames at our disposal make, once again, pigeonhole this game very complicated. And the thing is that we are playing with our environment to progress (trial-error), than taking some races in the purest Out Run style or participating in a kind of Pac-Man. Without a doubt, the variety of minigames available to us (some unlockable in arcades and others as part of the adventure itself) is a success. If to all this we add, after completing the title, the possibility of facing the final bosses again, reliving the cinematics or listening to their wide musical repertoire, we find a sufficient number of incentives, as to keep us hooked for a good number of hours. What's more, it may take a little over ten hours to complete Horace's story (taking up much of the narrative itself), but if we give it a second chance, things can go on perfectly until 15 or 20 hours of play.
The controls, for their part, are quite precise. We can jump, run, grab objects in the most platform moments and even perform certain unlockable actions during our progress (such as walking on walls or ceiling), but we can also perform a large number of actions present in each of the mini-games that we are encountering . Something that, in a pixelated cut title, is to be appreciated. Of course, being able to play with gravity has led us to experience more than one headache … and it is that, sometimes, there is no greater trap than our own environment.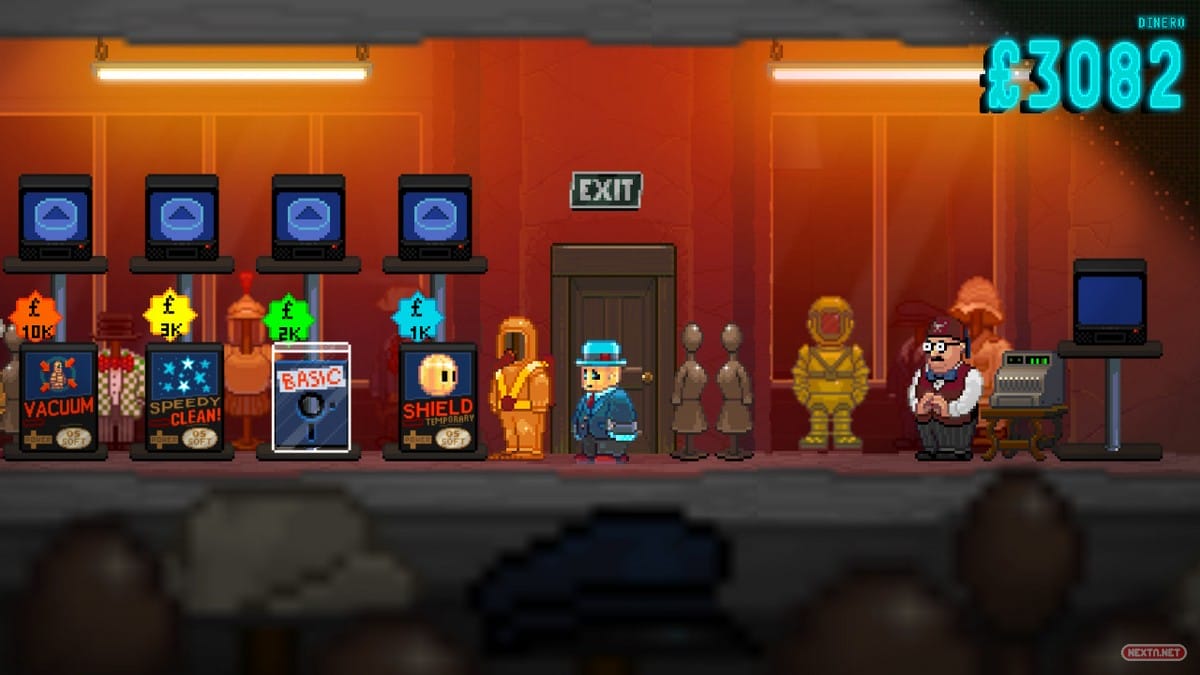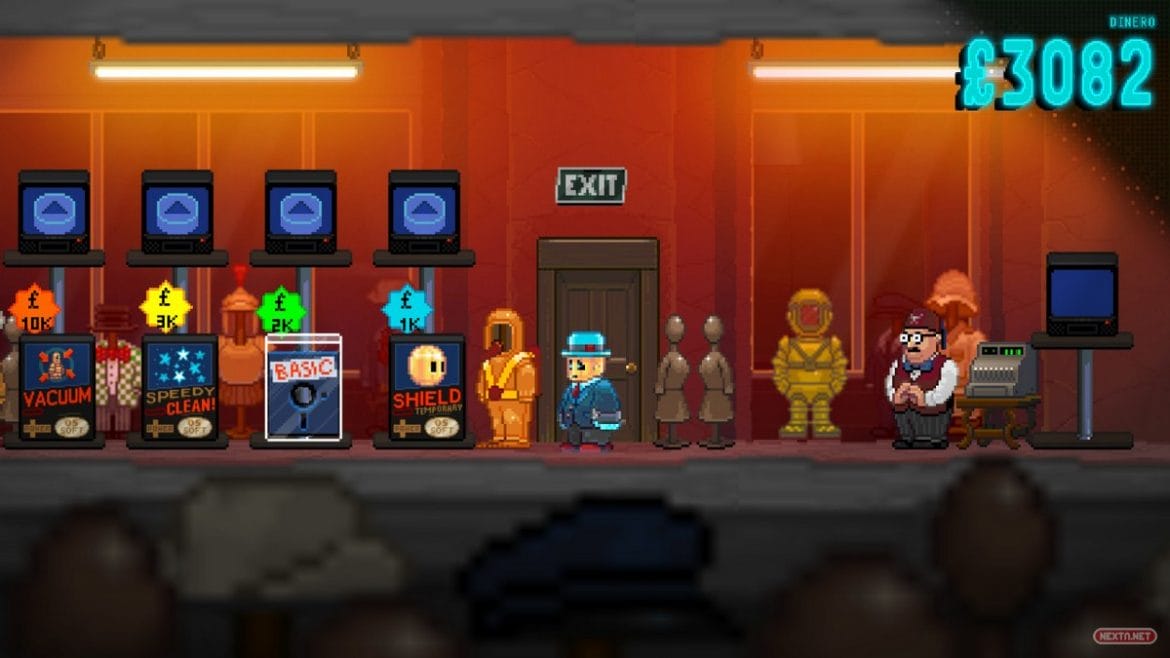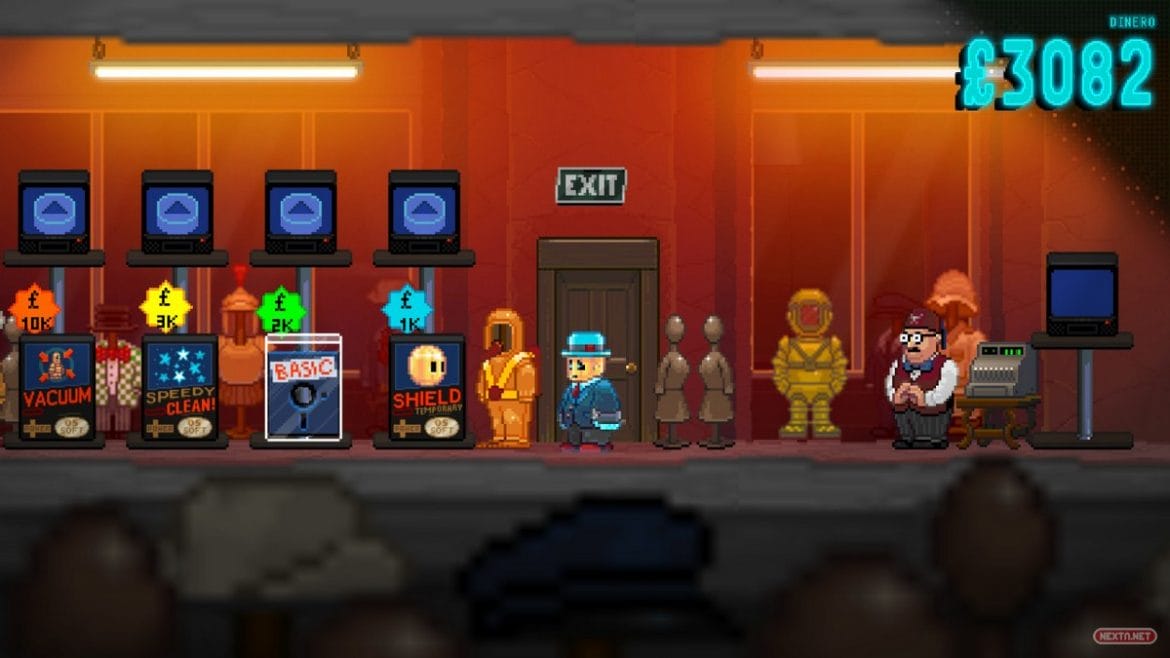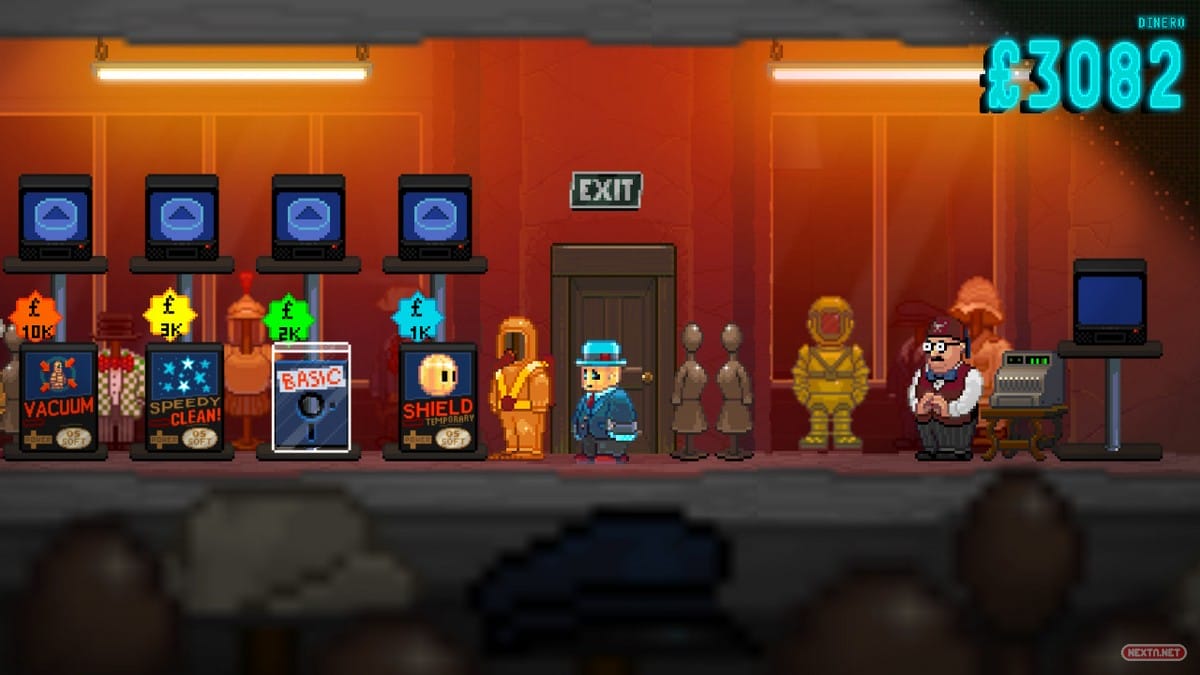 The arcade is one of our locations … preferred!
In relation to its complexity, difficulty curve it's found acceptably well measured. And, beyond a small peak in very specific areas or in a confrontation with the final bosses (battles that deserve to be highlighted for their care and dedication), everything flows with enough ease. Additionally, Horace has a number of pillars that any struggling player can lean on. The first, its large number of save points (something that reduces the degree of frustration to minimum levels). The second, the possibility of obtaining accumulative "balls" that follow us and grant extra lives as a shield.
A true emotional puzzle
We have already anticipated that, narratively speaking, Horace is not a suitable title for all audiences. However, it should be noted that we are not facing one of those works that, established in an infinite pessimism, make the drama its main protagonist. And it is that the title that concerns us here wastes an unusual energy that makes, as if it were a philosophical essay, let's keep pulling his storyline for hours and hours. Trying to see the world with the eyes of a newborn, now an adult and with an almost total capacity for reason, is really brutal. Indeed, philosophically speaking, this game would give itself for 5 articles, a doctorate and four masters.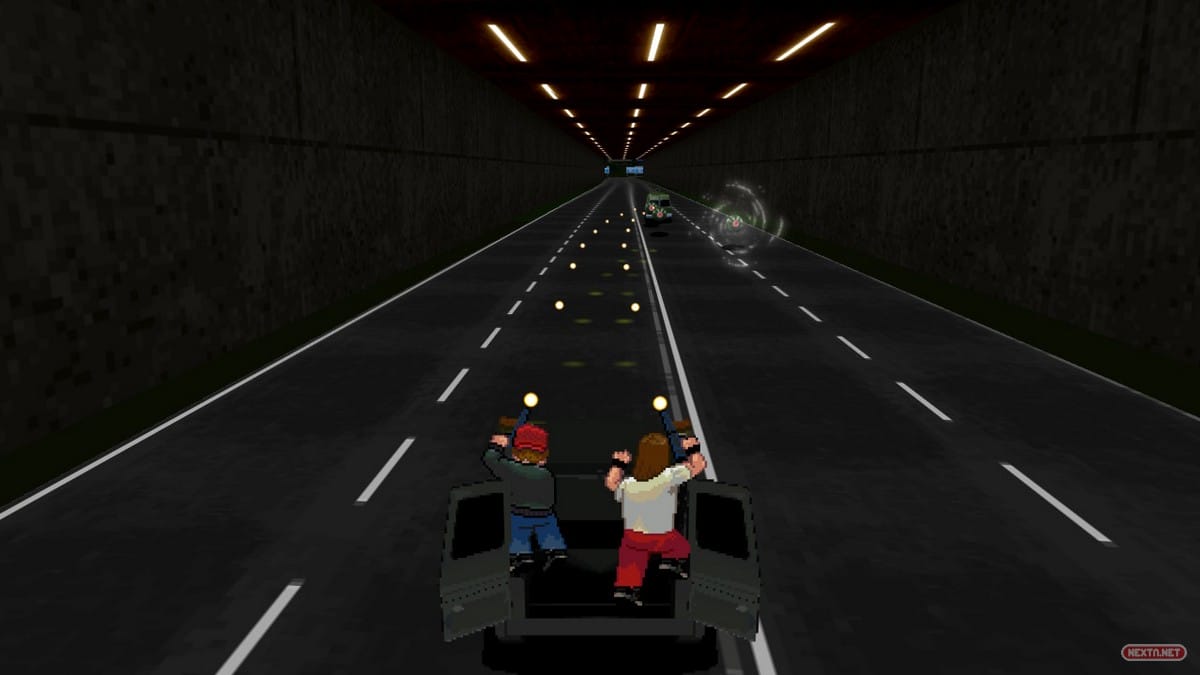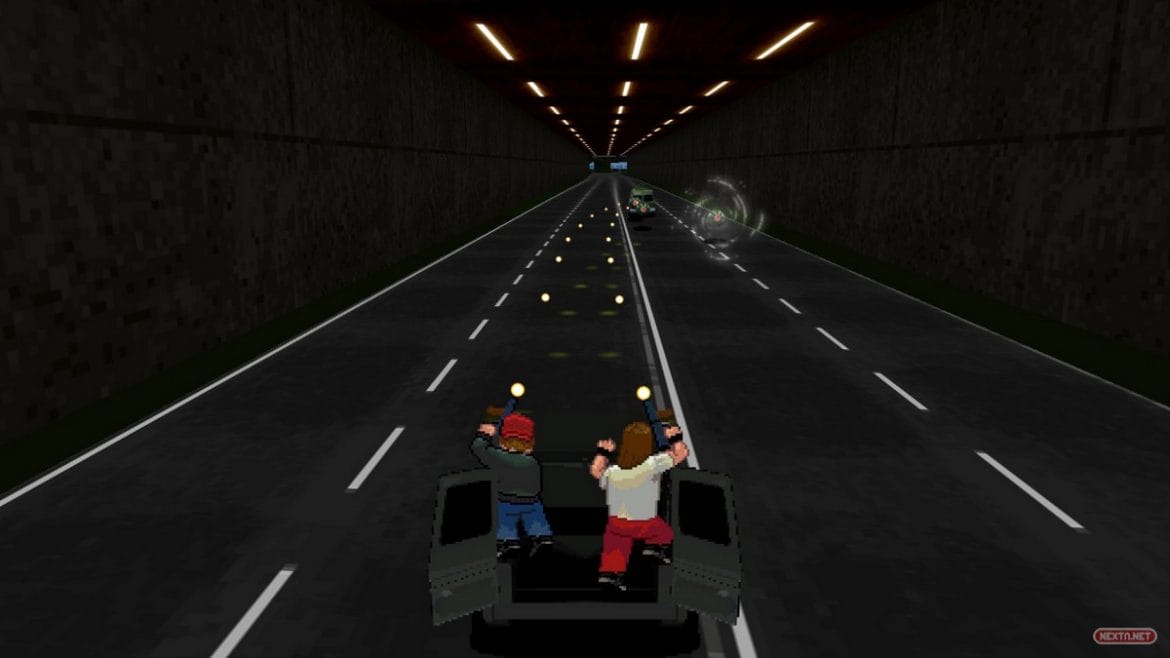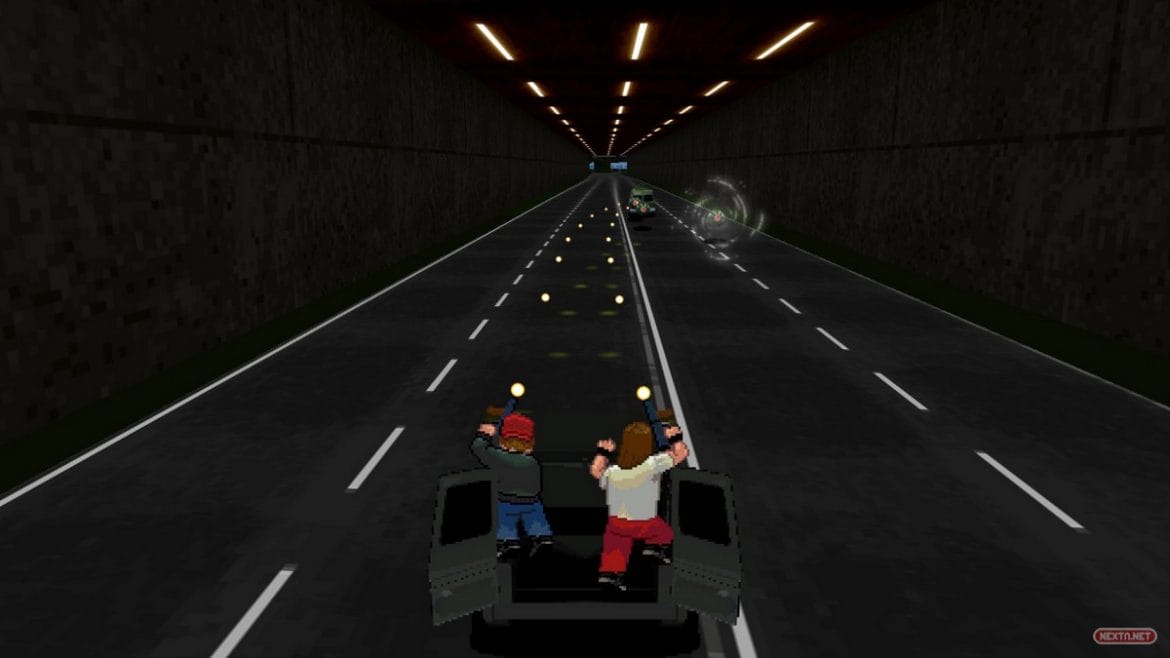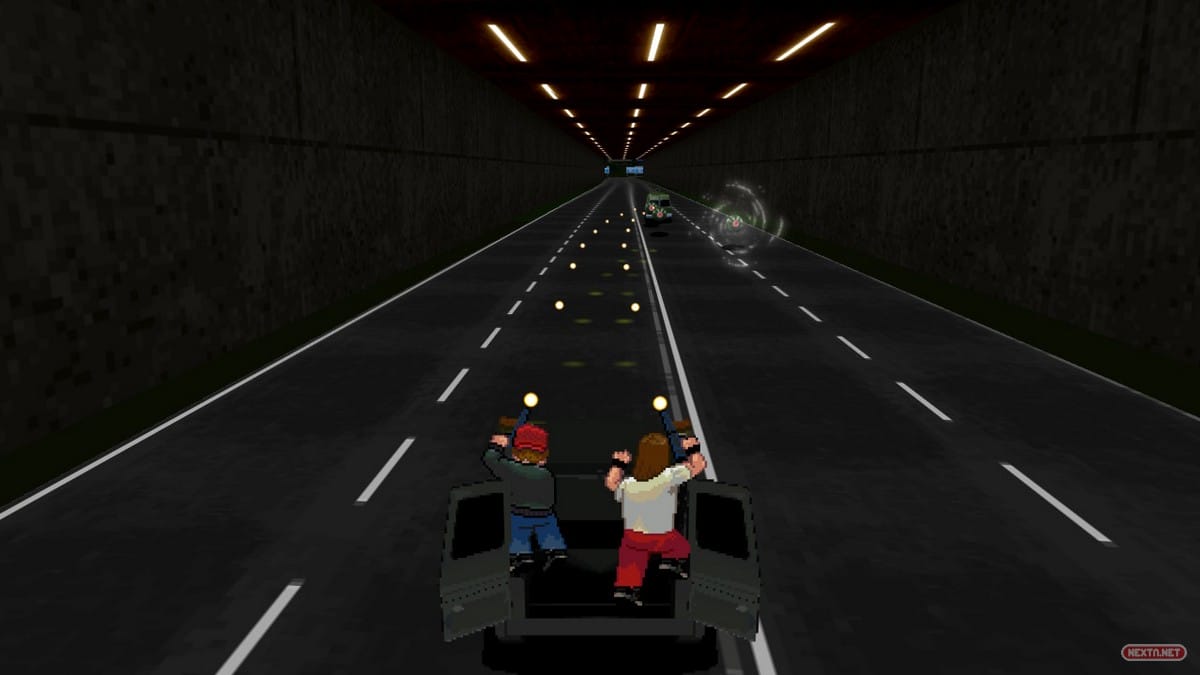 See also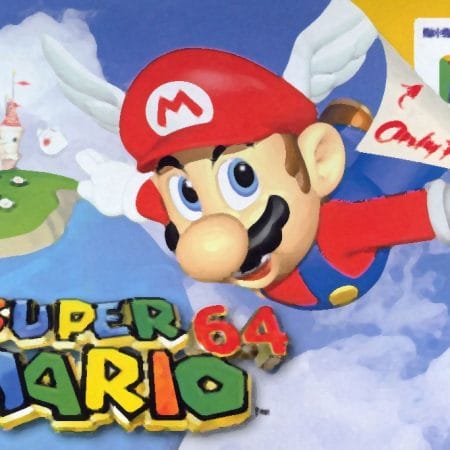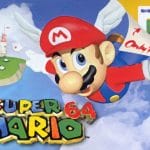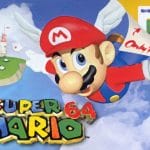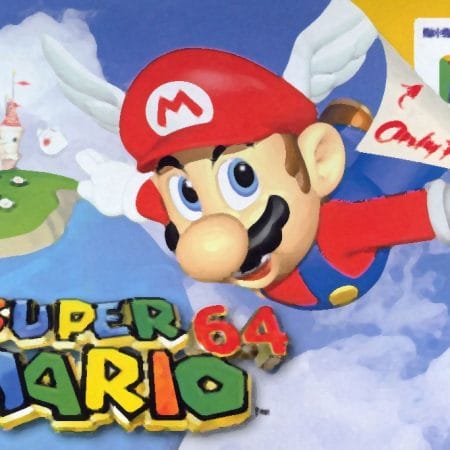 In addition, we cannot forget about the continuous references to pop culture of the last decades. Something that brings great wealth to the whole and that, as a juicy extra, has been a pleasant surprise for those of us who are already wearing a certain age. A postman nailed to Mr. Miyagi (Karate Kid), a Space Invaders with zombies in the purest style of Michael Jackson's Thriller, allusions to "magic" mushrooms or the presence of the most famous Volkswagen Beetle (Herbie) and the most fantastic car of television (KIT) are just a small sample of the different examples that we have encountered throughout the adventure.
On the other hand, the ingenuity and positivity with which Horace himself narrates the events in perfect English (subtitles in Spanish), or the fact that while he sleeps he dreams of flying, shows us, albeit metaphorically speaking, a surprising process of taking of conscience that, honestly, has been a quite positive experience. Of course, for the most active it can end up being an adventure that is too slow and melancholic.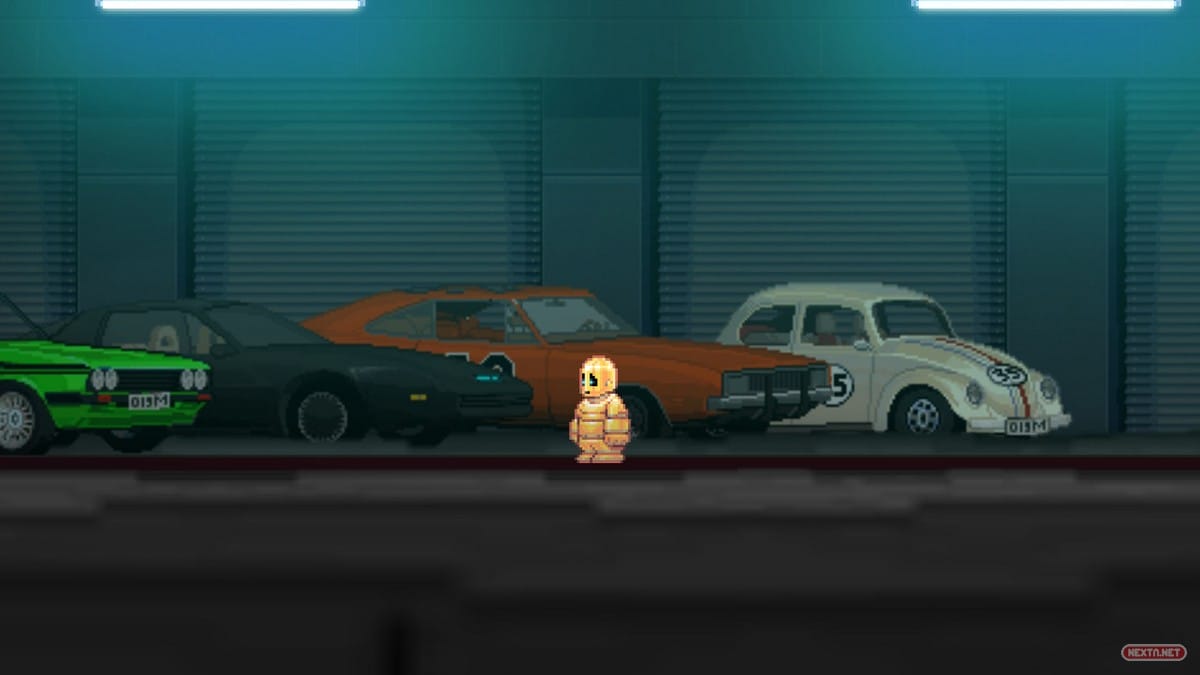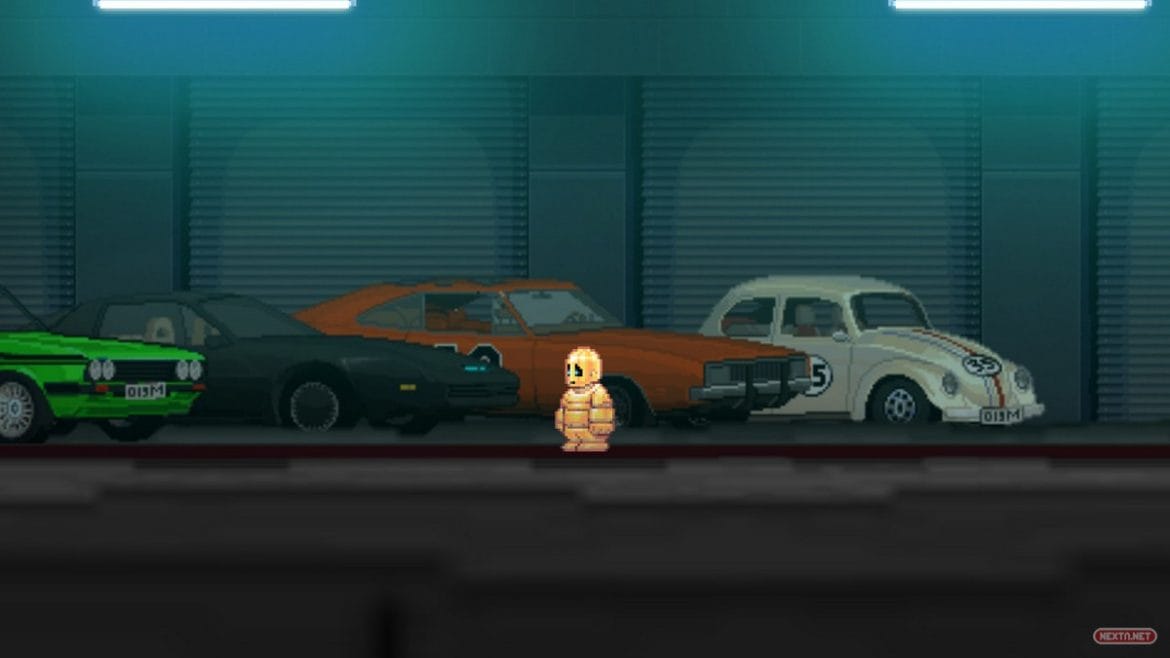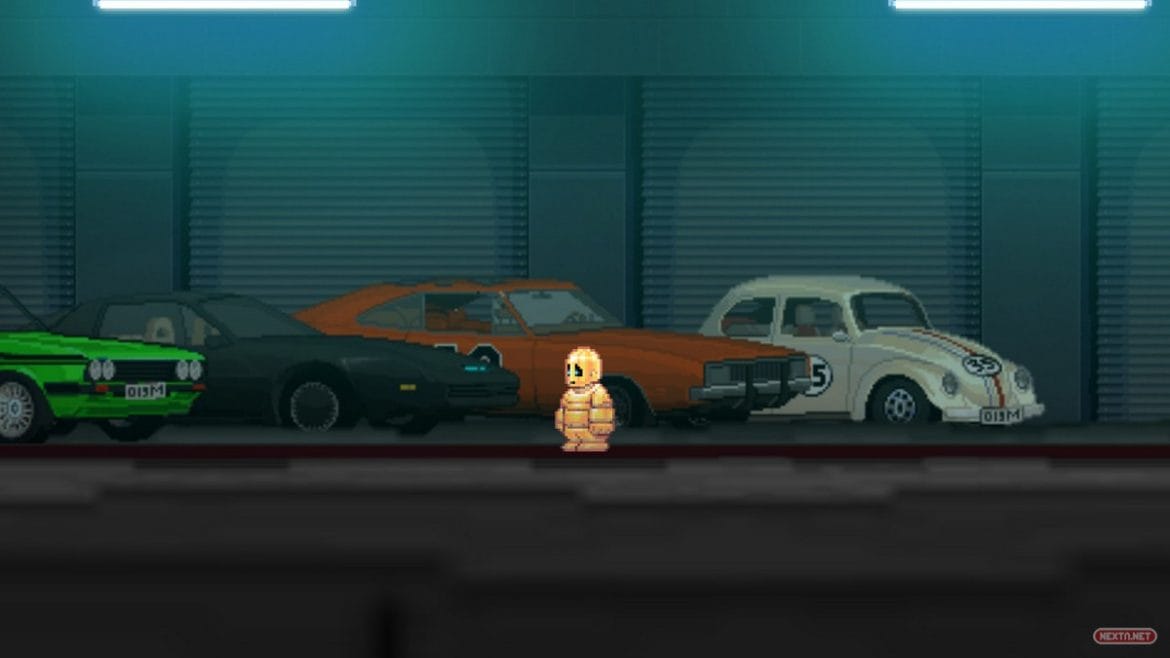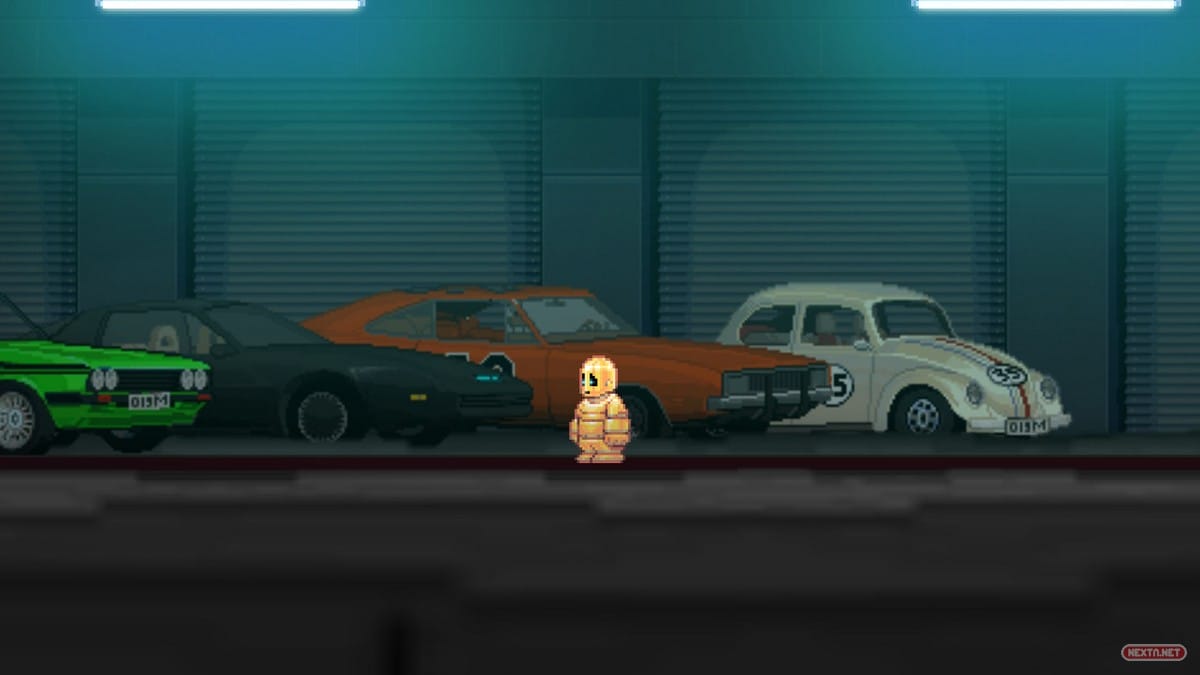 These bugas sound familiar to me …
Pix-iced heart
We may find ourselves before a title pixel art (with some exceptions relative to the game scenarios themselves). However, as usually happens in any author's work. Helman has managed to impregnate even the smallest detail with his spirit. The mime and the sweetie of each object, scene or character is more than evident. Something that, on the other hand, translates into a good optimization job, not finding any performance problems, really noteworthy, both in portable mode and on TV. If it is true that, especially in the close-ups, we have moments in which this pixelated aspect is too exaggerated and strident. On the other hand, his wide musical repertoire in 8 bits it is surprising. It is true that sound clarity has its ups and downs. However, the variety of themes at our disposal is almost as great as the number of areas through which we circulate during this peculiar adventure. As if that were not enough, that many of these topics correspond to reconstructions of classic parts brings a touch as surprising as it is differentiating.
Horace may not be a Triple A, or any blockbuster championed by big publishers or celebrities and massive development teams, nor do I think he ever intended to be. However, both its careful and deep narrative, which will make us laugh, cry and, ultimately, get emotional, as its platform sections or its wide assortment of mini-games make it a unique and unrepeatable proposal. To top it off, its continuous references to pop culture, its remarkable artistic section (where a careful pixel art or the extensive OST stands out) or the great variety of mechanics at our disposal give shape to a title that is difficult to classify in a single genre. In short, one of those works as special and unique as its own developers. A successful mix that, moving away from any artificial hint, combines all its parts in a fairly organic way. Do you like platforms? Do you miss pixel art and classic titles? Do you give importance to the narrative and a good soundtrack? Well do not hesitate, Horace is your game.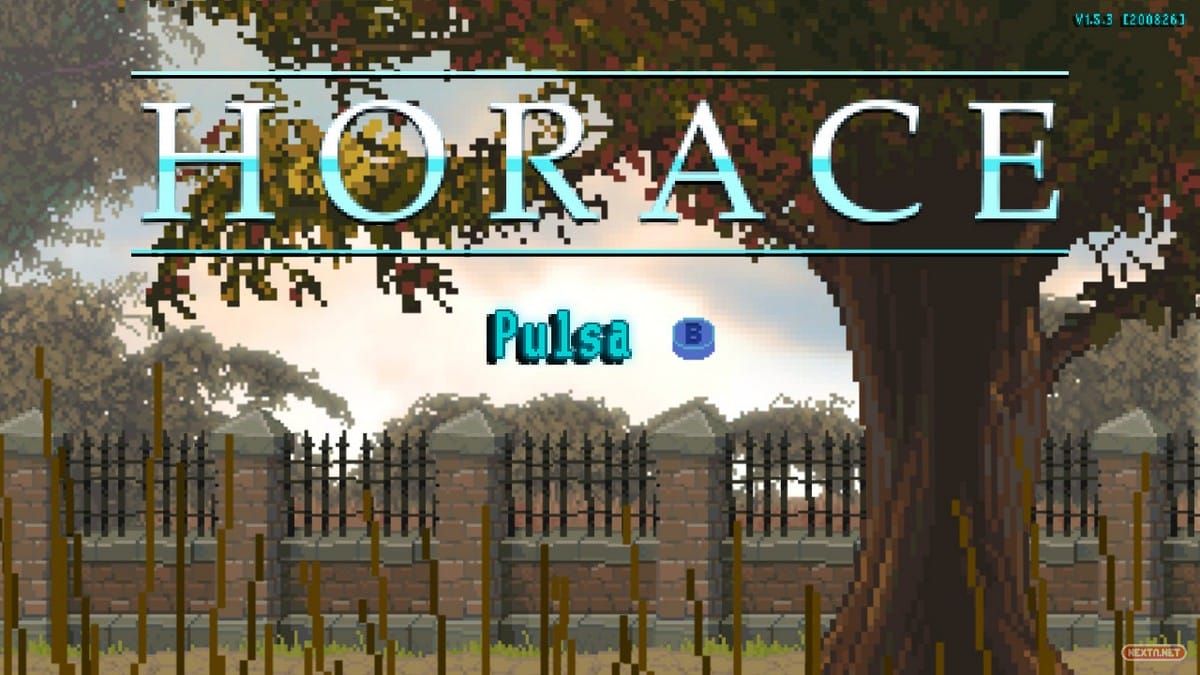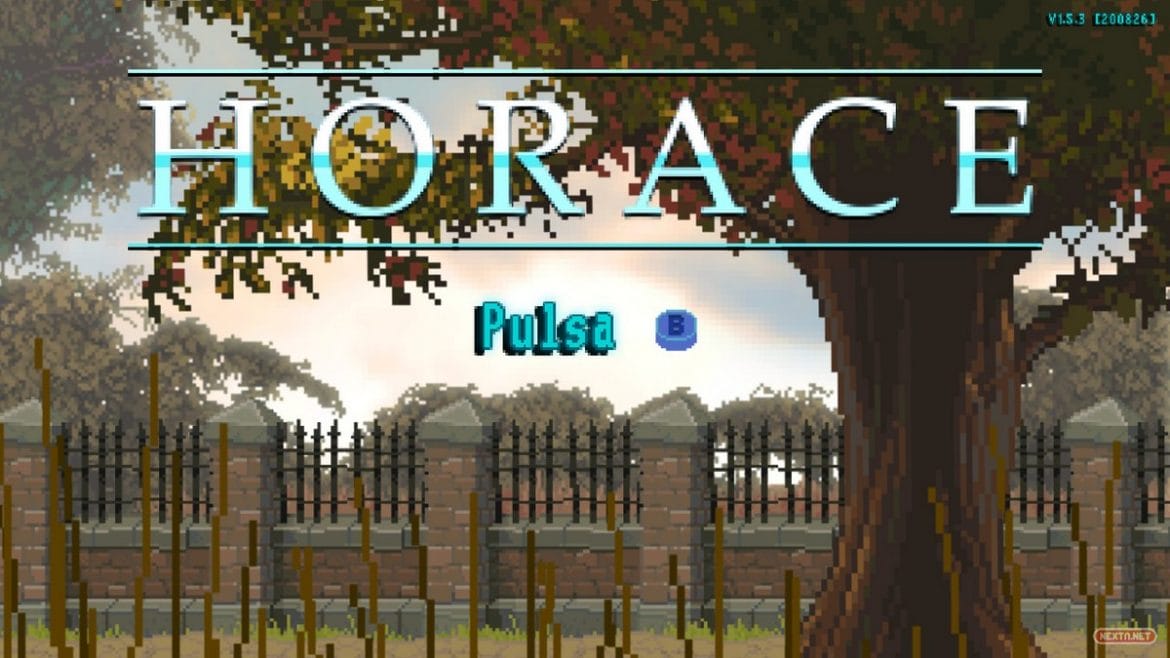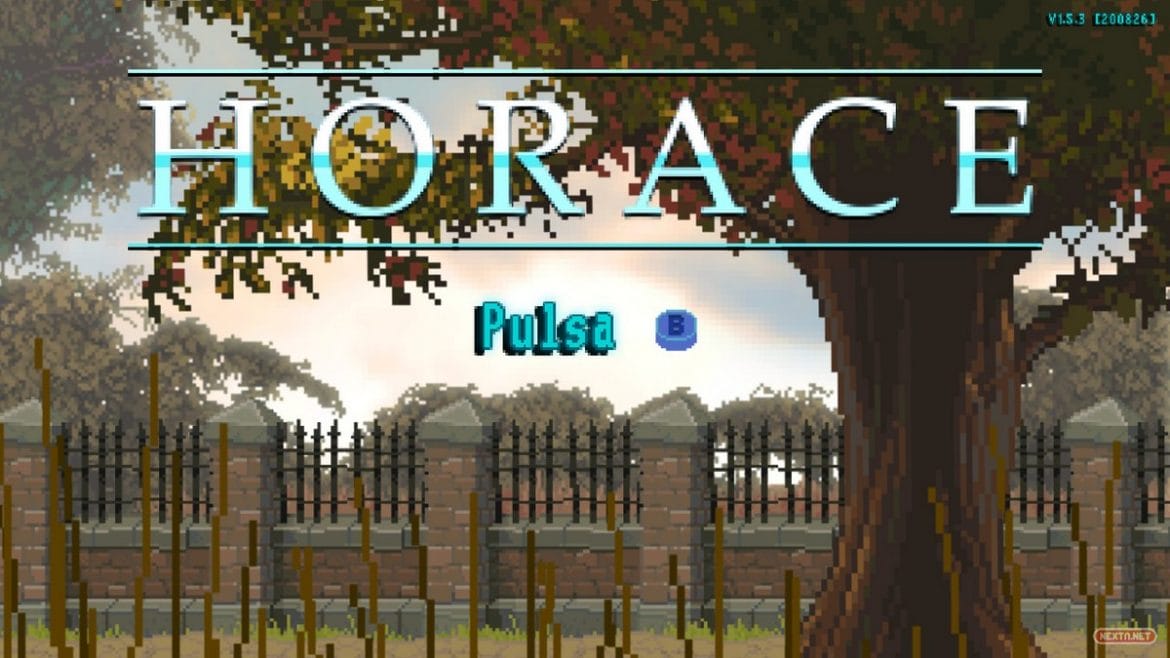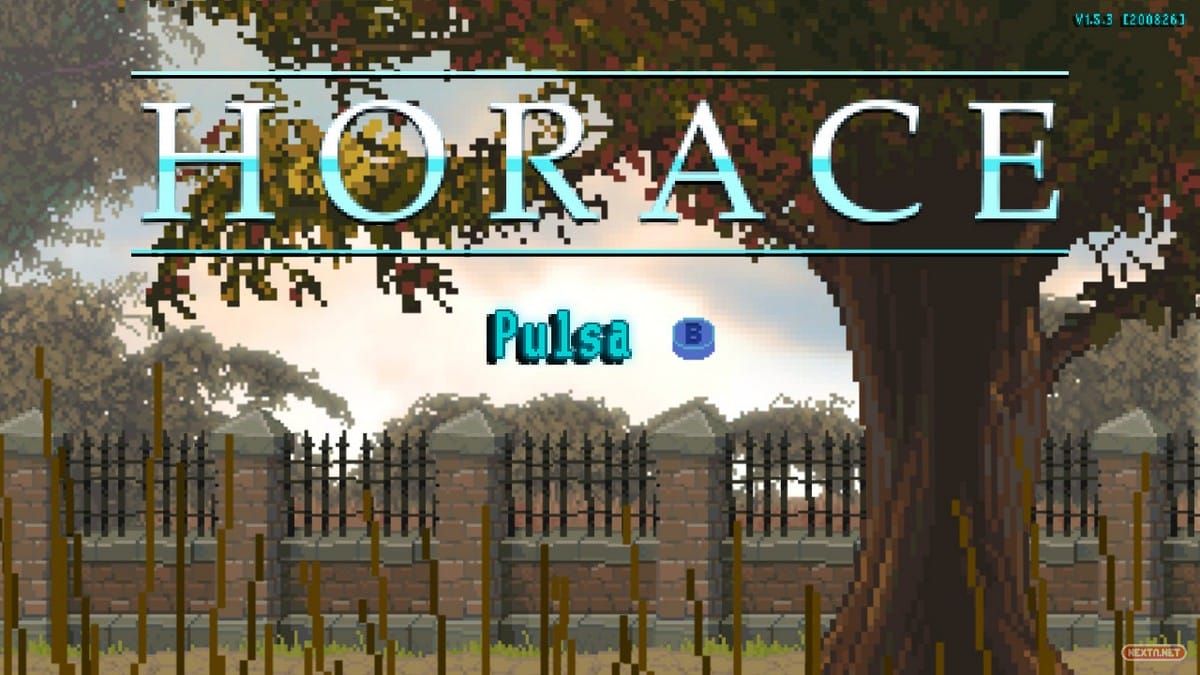 We have analyzed Horace thanks to a digital code provided by 505 Games. Version analyzed: 1.5.3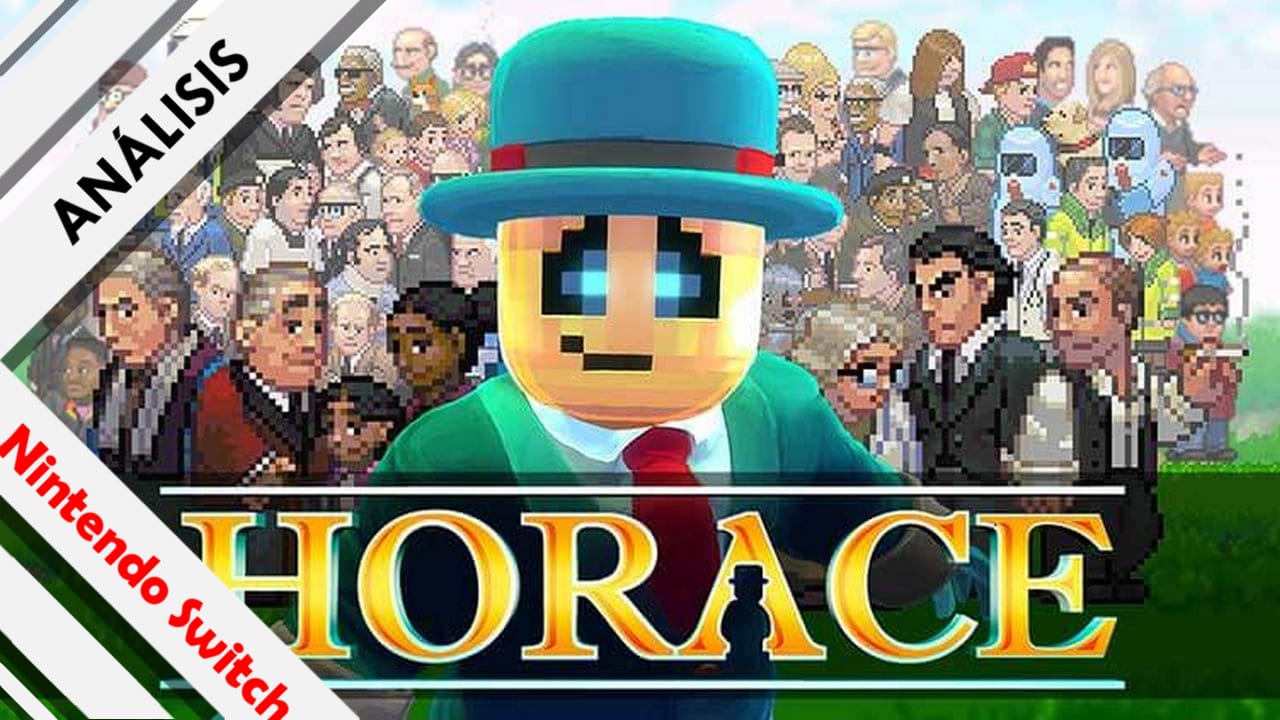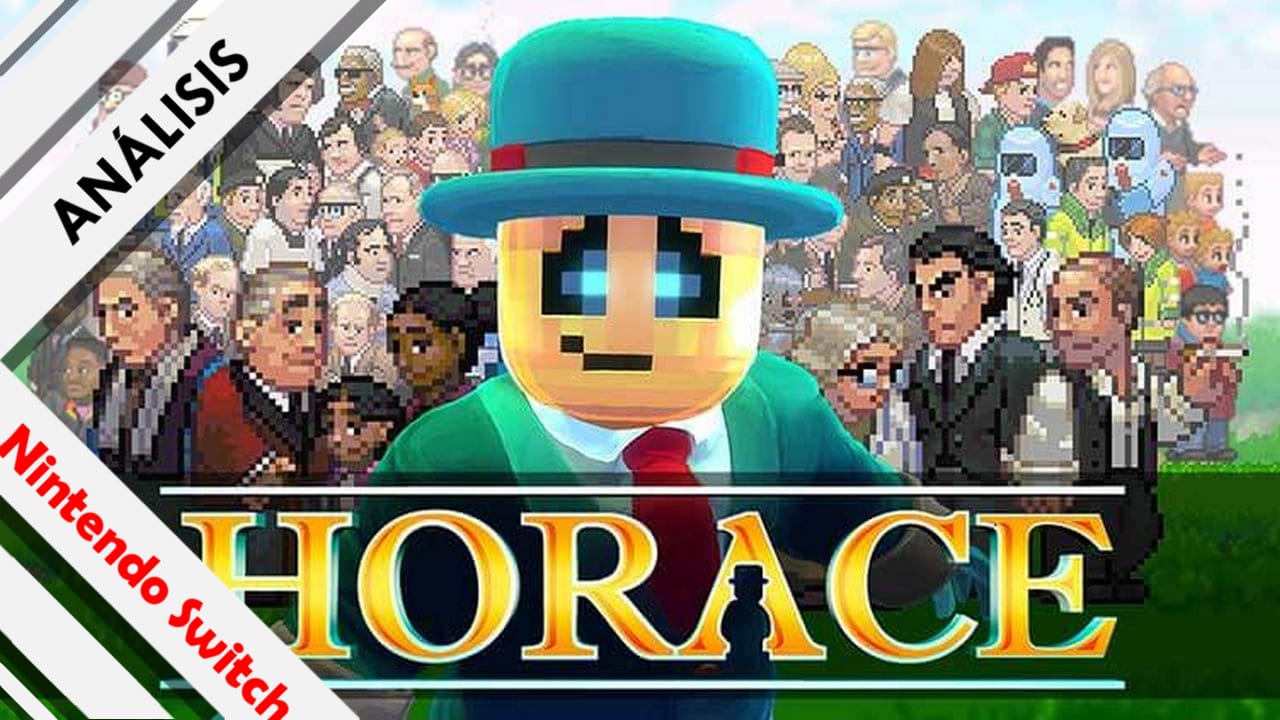 A real pixelated cocktail
Horace is one of those difficult proposals to pigeonhole. And the fact is that its successful mix of platforms, mini-games, pixel art and retro-classical music, combines perfectly with a careful and emotional narrative section.
PROS
A wonderful and pixelated experience with a unique and unrepeatable gameplay
Its deep narrative section, full of nostalgic references to pop culture
Wide repertoire of mini-games
CONS
It can be a bit disconcerting and, at times, overly challenging
A platform not suitable, due to its strong and slow narrative load, for the most impatient
A multiplayer mode opened him up sitting like a glove
Related