Even if you have never played any of their games, you probably know more than enough one of the most famous contract killers in the industry, Agent 47, protagonist of the acclaimed HITMAN saga. After 20 years (on the way to 21) since his first PC title was released, and with more than a dozen games in his personal baggage, It was announced in the Nintendo Direct Mini: Partner Showcase of October 2020 what would be the arrival of the mythical assassin to the hybrid console of Nintendo with HITMAN 3, taking advantage of the game options in the cloud that we already saw previously in games like Resident Evil VII, Assassin's Creed Odyssey, or the most recent case of Control. With its launch for the rest of the consoles this same January 20, we still had to know when would be the moment of Agent 47 on Nintendo Switch … until now.
We already know the release date of HITMAN 3 on Nintendo Switch
To the surprise of surely many of you, HITMAN 3 will make the leap through its Cloud Version to Nintendo Switch next … January 20! So is, Agent 47 will be available on the same launch day as on other platforms. Despite the fact that the date is already relatively close, we still have to know a couple of things about this version of the game given the particularities that the cloud version of the games on Nintendo Switch carries in itself, as if we will have the version free available at launch as it already happens with other titles or if it will include all the content that has been announced on the rest of the consoles, such as HITMAN missions 1 and 2. Waiting to know all these details and the surprises that Agent 47, the world of assassins and HITMAN 3 in general will surely bring us, we can only prepare our silencer to face our latest mission.
HITMAN 3 on Nintendo Switch arrives 20 January! The World of Assassination awaits… pic.twitter.com/IHVDEZwQbw

– IO Interactive (@IOInteractive) January 15, 2021
See also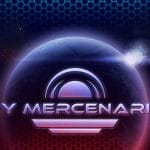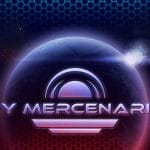 Source
Related