With this new series of renders we advance the design of the future production variant of the new Infiniti QX60, a model whose arrival has already been announced by the Japanese firm and which is about to be presented in the United States.
The premium division of the Japanese firm has not yet confirmed the launch date of the new Infiniti QX60, The new generation of its 3-row midsize crossover. This will be revealed shortly, as the brand has already released several teasers to the advance model, although at the moment we do not have a precise date to confirm.
The new Japanese 7-seater crossover will be based on the Nissan Pathfinder, which just debuted generation just a few weeks ago. Model from which it will not only borrow its platform, but also its 6-cylinder gasoline mechanics, as those responsible for Infiniti have already confirmed that the QX60 will feature the same 299 PS (295 hp) 3.5-liter V6 block, in addition to the same all-wheel drive system associated with the new 9-speed automatic transmission that the Nissan SUV has just released.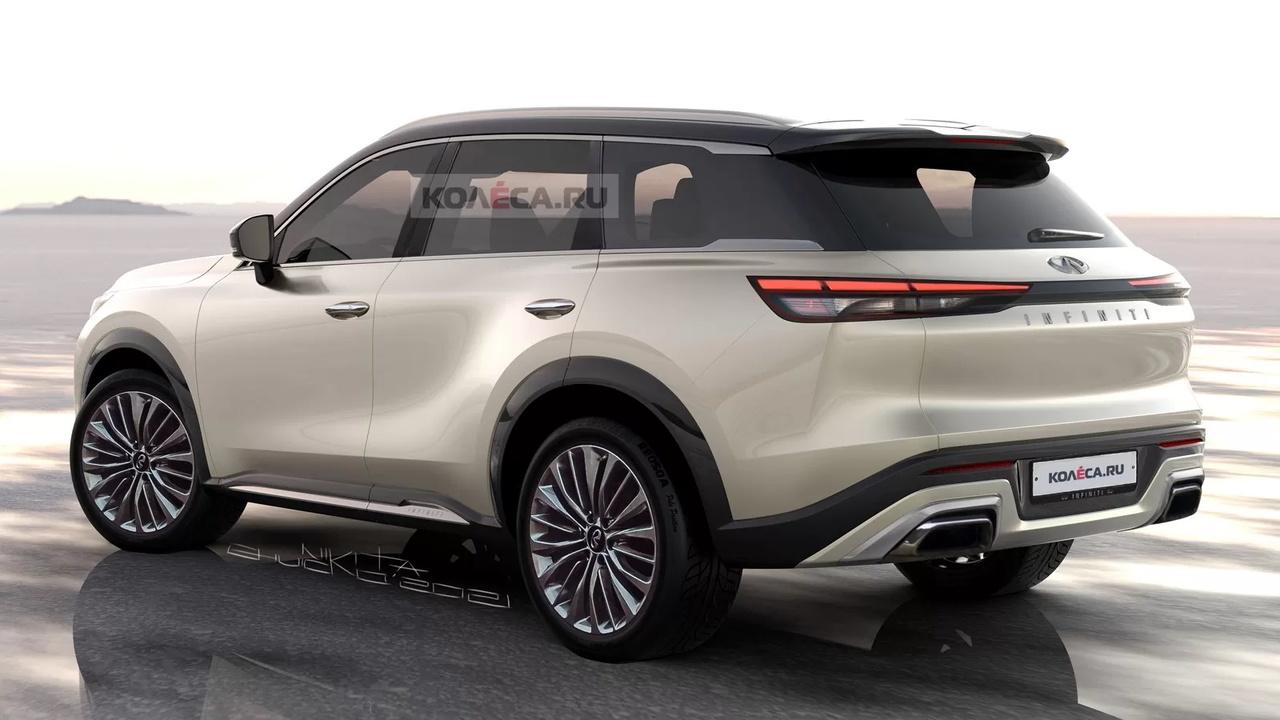 New design for the Infiniti QX60 – Kolesa
These recreations show us an aspect quite close to that of the final model, since they have been created based on the prototypes that we have already seen so far and the different advances launched by the Japanese firm itself. These renderings are the work of designer Nikita Chuiko and have originally been published on the Russian website Kolesa.
Design
Although the renders do not perfectly reflect the true size and proportions of the model, since at first glance it looks like a somewhat smaller crossover, the new Infiniti QX60 will have dimensions similar to those of the new Nissan Pathfinder. At the design level we are going to find an interpretation of the features of the latest brand launches adapted to the size and shapes of the model.
Its appearance is not surprising, as it is tremendously similar to the Infiniti QX60 Monograph Concept that the company presented in September last year. In the front area we find more stylized optics and a grill with the usual shapes of the brand, while in the rear area there are horizontal lights that join in the middle forming a thin LED line.