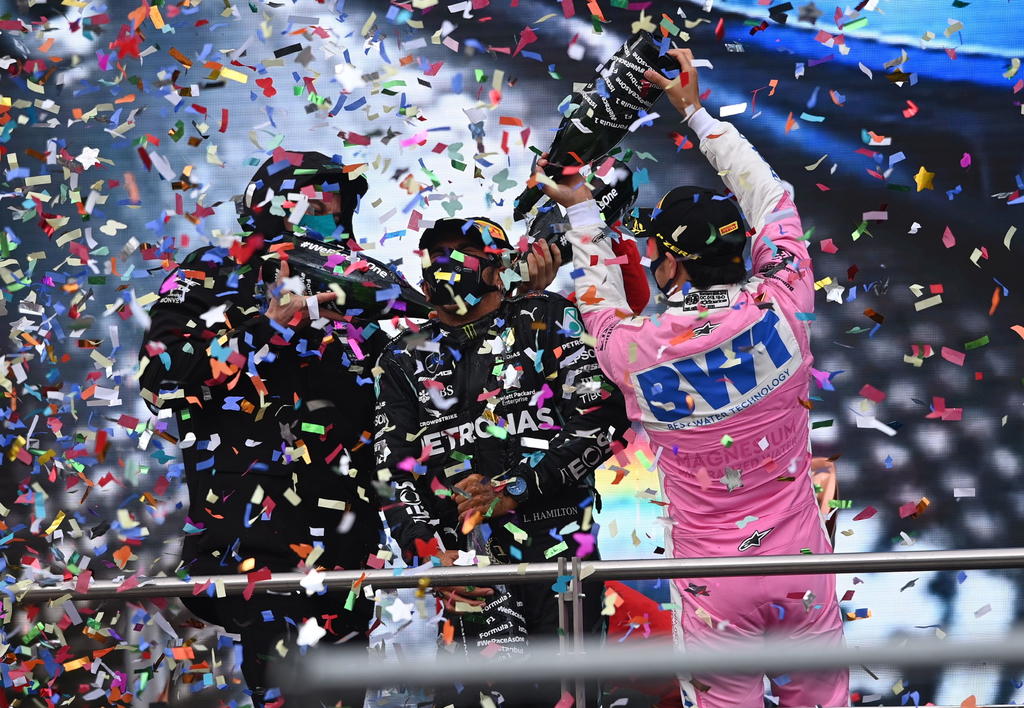 The English Lewis Hamilton (Mercedes) scored his seventh Formula One World Championship mathematically this Sunday by winning the Turkish Grand Prix, equaling the historical record of titles of the German Michael Schumacher in Istanbul Park, where the Mexican Sergio Pérez ( Racing Point) finished second and Spaniard Carlos Sainz (McLaren), fifth.
Hamilton claimed his seventh crown with another showing, signing his 10th win of the year, raising his own F1 triumph record to 94. The Englishman won ahead of Mexican Sergio Pérez (Racing Point), who improved his starting position one place and finished second in a water race in which German Sebastian Vettel (Ferrari) was third.
Sainz, who had started fifteenth, culminated a sensational comeback and finished fifth, behind the Monegasque Charles Leclerc (Ferrari) and one place ahead of the Dutchman Max Verstappen (Red Bull), sixth this Sunday on the track outside Istanbul.
Thai Alexander Albon (Red Bull) was seventh, ahead of Englishman Lando Norris, Sainz's colleague at McLaren, who set the fastest lap in the race.
Canadian Lance Stroll, 'Checo's' teammate at Racing Point, lost eight positions and, after starting from pole, finished in ninth place in a test in which Australian Daniel Ricciardo (Renault) also scored, finishing tenth .
The fifteenth World Championship Grand Prix, Bahrain, the third to last of the year, will be held on November 29 at the Sakhir circuit.
👍 I like it 😍 I love it 🤣 funny 😮 surprised 😡 angry 😢 sad