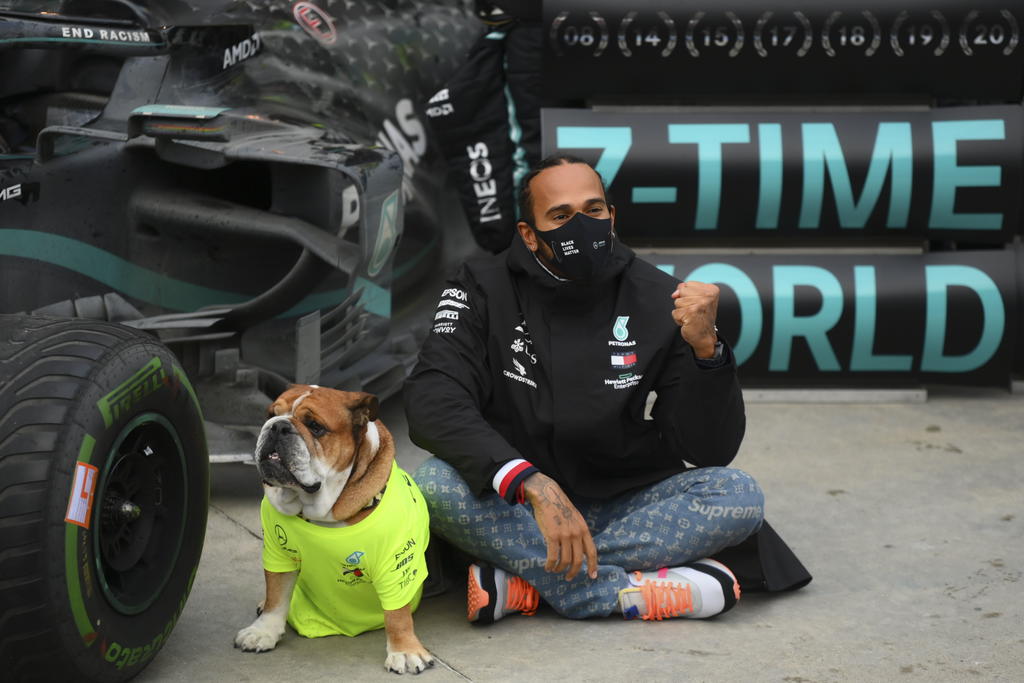 Lewis Hamilton did it: he is a seven-time Formula One champion, which equates him with Michael Schumacher as the top monarchs.
Following his result at the Turkish Grand Prix, the Briton celebrated on his Mercedes car, which has led him to six of his seven world titles.
Seven scepters at 35 years of life, with still the desire to run intact.
The Turkish GP finished with him on top, accompanied by Mexican Sergio Pérez on the podium.
Lewis's last celebrations had been in Mexico and the United States, but due to the Covid-19 pandemic, the celebration of his seventh crown took place in Istanbul Park, a scenario in which he had not run on the maximum circuit since 2011.
When Schumacher achieved that achievement, in the 2004 season, he did so at the same age as Hamilton, but with a Ferrari. The Germanic was crowned five times with the Prancing Horse (2000 to 2004) and twice with Benetton (1994 and 1995).
Schumi still raced two more seasons with the Scuderia, retired and returned to race with Mercedes, which he helped to become the powerhouse he is today and who has taken Lewis to the top where it seemed like he belonged forever to Michael. .
When he finally left the highest category of motorsport, seven championships – he first surpassed the six of Juan Manuel Fangio – it seemed impossible to achieve.
The Englishman was consecrated first with McLaren (2008), but with the silver arrows he has imposed a dominance (2014-2015, 2017-2020), since now he owns the records of more victories, pole positions and championships, although the latter still share it.
Can it belong to you alone?
For 2021, Hamilton does not have a contract with Mercedes, although Toto Wolff, head of the organization, has commented that the meetings to negotiate will begin soon.
With the world title, the Englishman left his teammate, the Finn Valtteri Bottas, hanging, who had to add eight more points than him in Istanbul to extend the 2020 championship. The next agenda is the Bahrain GP, ​​to be run on Sunday 29.
👍 I like it 😍 I love it 🤣 funny 😮 surprised 😡 angry 😢 sad