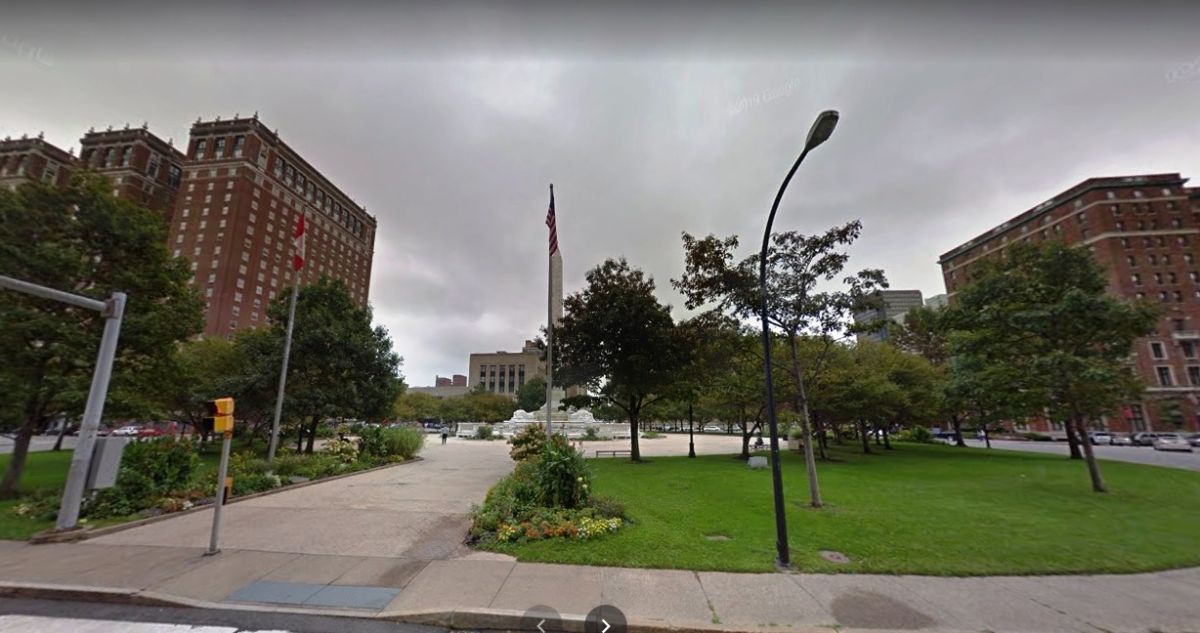 Angel Marie Cobb, stylist and talent agent, died in a horrific accident on Thanksgiving Day, when the minivan where she was traveling as a passenger crashed into the famous McKinley statue, located inside a plaza in downtown Buffalo (NY).
The unidentified 40-year-old driver, who apparently was going to such speeding that entered the plaza, was hospitalized in critical condition, authorities said.
Just before 7:30 am Thursday, the black minivan was traveling south on Delaware Avenue "at extremely high speed" before crashing into the monument, breaking down marble barriers, according to local police.
Both Cobb (34) and the driver were identified as Buffalo residents. Yesterday, the business "Excuria Salon & Spa" in Williamsville and the agency "Casting Buffalo", both linked to Cobb, mourned her death and described her as a talented stylist and a devoted mother, who used his talents both on the lounge chair and on local movie sets.
Buffalo Police Capt.Jeff Rinaldo reported that a criminal investigation was opened and asked the Erie County District Attorney's Office to determine the cause of the accident, WIVB4 reported.
The monument honoring former President William McKinley – who was shot to death in Buffalo in 1901 – is a 96-foot (29-meter) tall obelisk in front of City Hall. Is considered the urban center, since all the main roads converge there.
A close friend and colleague says Angel Marie Cobb was a talented cosmetologist and a dedicated mother. @ news4buffalo (Photo provided to News 4) https://t.co/sUmDDnCJGm pic.twitter.com/FqCmHZh8x0

– Erica Brecher (@EricaBrecher) November 27, 2020
Buffalo PD remain on the scene of a fatal accident in which a driver went airborne and landed on top of McKinley Monument in Niagara. Square. One other person was take to the hospital. Their condition is unknown. Buffalo FD had to extricate both victims from the vehicle. pic.twitter.com/2lfi5whsc7

– FBNY (@FBNY_WNY) November 26, 2020