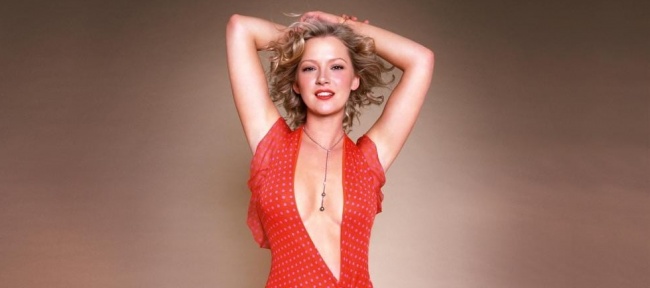 Gretchen Mol ('Boardwalk Empire', 'Perry Mason') accompanying Jon Bernthal to lead the cast of the television version of 'American Gigol'written and directed in 1980 by Paul Schrader. Bernthal and Mol will take on the roles that Richard Gere and Lauren Hutton played in said film, in what, although it is announced as a reinterpretation, seems more like a kind of continuation.
A project that has been on Showtime's agenda for about five years and whose pilot will have David Hollander (main creative responsible for 'Ray Donovan' since its second season) as executive producer, screenwriter and director, who will also act as showrunner in case of may the series finally get the green light.
Bernthal himself, who has previously participated in series such as 'Mob City', 'The Walking Dead' or 'Show me a Hero', will be one of its executive producers along with Jonathan Littman, KristieAnne Reed and Jerry Bruckheimer, also producer of the original film.
The series, a Jerry Bruckheimer Television and Paramount Television Studios production, is billed as a modern reinterpretation in which Bernthal will portray the same character that Richard Gere once played, Julian Kaye, eighteen years after he was arrested for murder and fighting. for finding her place in the modern Los Angeles sex industry.
In turn, try to find out the truth about the montage that sent him to prison while trying to reconnect with Michelle, his one and only true love.
The pilot episode of 'American Gigol' It seems that he will get to roll as already put, mention that he will not 'The President is Missing', television adaptation of the novel written by James Patterson together with former President of the United States Bill Clinton, which we know in Spain under the title of 'The president has disappeared'.
The filming of said pilot episode was interrupted last March a few days after its beginning due to the coronavirus, being that just a month ago the North American network announced that given the circumstances, it had decided not to resume it and thus, to abandon it. project sponsored by Christopher McQuarrie to his luck. Too bad, because the truth is that it looked very good.
PS: It seems that Michael Rooker does not have much luck with the pilot episodes in which he participates, right?