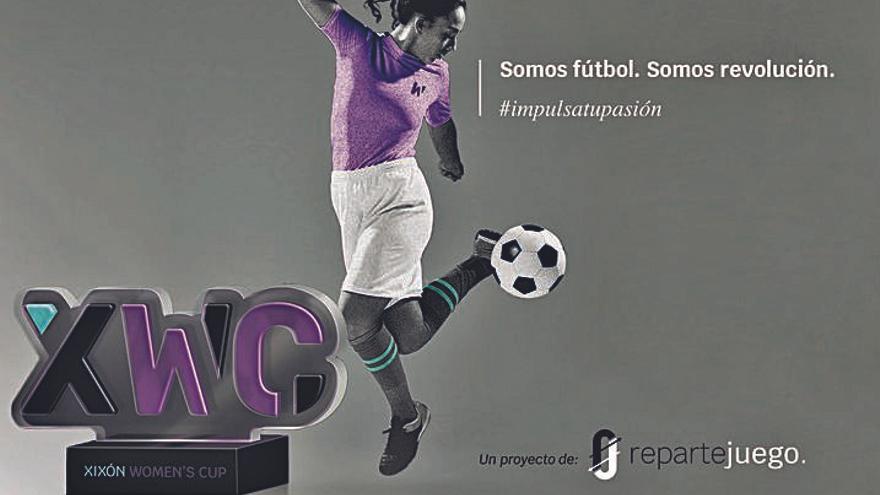 Distriburte Game is made up of personnel with extensive experience in women's sports, in addition to being advised by players, coaches and managers with extensive experience. The tournament is created to "give visibility to the enormous evolution of women's football worldwide and to show the unconditional commitment of our community, our federation and the clubs registered in it for women's sport," according to the organization.
"With this tournament we want to cover the empty space that exists in women's football in Asturias and make it a benchmark in the coming years as the international tournament in northern Spain and particularly in Gijón ", says Alberto Menéndez. Despite the fact that the situation at the moment is complicated by the pandemic, Menéndez is optimistic. For the moment, the organization has contacted "several countries in Africa, specifically Cameroon, Senegal and Equatorial Guinea, and also with clubs in Asia and Europe, where we have had a splendid welcome, which motivates us even more to that all the clubs in Asturias and the rest of Spain attend ", says the sports director. The tournament already has set dates: September 1 to 5, 2021.
It will be played on different fields around Gijón. The organization plans for the participation of top-level players to sponsor the teams. Other activities to be carried out include conferences on nutrition and sports or psychology applied to sports. All of them prepared and directed by professionals from the main teams of the Iberdrola League.
In the purely sports aspect, the competition will take place in soccer-11 as well as soccer-7 and soccer-8. The first of the modalities will be for the children's categories under 13 and under 14; cadet under-15 and under-16 and youth. In the other two modalities it will be for youngsters sub-9 and sub-10 and fingerlings sub-11 and sub-12. In addition to a regional senior for players born before 2006. Each participating team will play a minimum of four games.