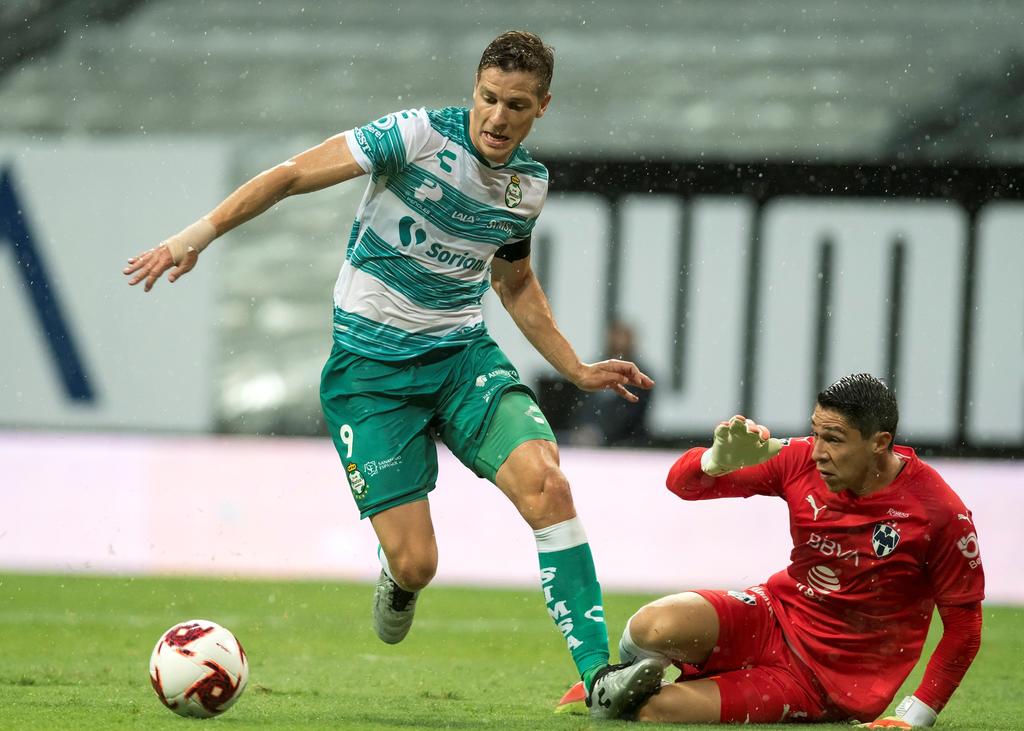 The team of the Warriors of Santos Laguna continues their preparation for the elimination match that they will face next Saturday against Tuzos del Pachuca, in the premiere of the "playoff" of Guard1anes 2020.
The soccer players commanded by Jorge Guillermo Almada worked yesterday in the alternate fields of the Santos Modelo Territory, carrying out a morning training session in which they reviewed the tactic to use against the Tuzos, defining the ideal scheme to beat a dynamic team that came to Torreón just ago a few weeks to make life difficult for the Warriors.
The captain of the team, Julio César Furch, attended to the representatives of the media through a virtual press conference, during which he considered that the break for the FIFA date was not ideal, but that it should not be an excuse for the Warriors : "We came with a good string of games, the team looked very good, despite the game against León in which we did not get three points, the team had looked very good, perhaps the best thing for us was not to stop, but they are the rules. The team has prepared in an excellent way, we have worked a lot and rested, because we came from games with a load of extreme concentration, a few days of rest were very good for us and then preparing the game was beautiful, a week that worked very well; We might have wanted it to be played the following weekend because of how the team was coming, but I don't think the stoppage will affect us either ".
The Albiverdes are fully focused on the weekend game, knowing that it can mean a painful elimination, which they do not want to experience: "it is the most important game that we are going to face so far this year, we are focused, totally working With great enthusiasm, the very nice goal of defining the game at home was achieved, that gave us extra motivation and excellent work has been done, perhaps many of the boys had to go to the national team and will be arriving this week, but those of us who stayed We have worked in an excellent way and with great enthusiasm, we are fully confident that we can pass the phase and the importance we give to the game is great, so we have to leave everything, "said Furch.
👍 I like it 😍 I love it 🤣 funny 😮 surprised 😡 angry 😢 sad