The Stranger Things season 4 it is one of the most anticipated. The production knows it and has made one of the most famous actors in the horror world. According to Entertainment Weekly, Robert Englund – better known as Freddy Krueger – joined the cast of the series which includes other actors from Game of Thrones and Fantastic Animals.
Englund will play Victor Creel, a disturbed man who is being held in a psychiatric hospital after a terrible murder he committed several decades ago. The actor will use his intimidation skills that made him a legend, thanks to A Nightmare on Elm Street.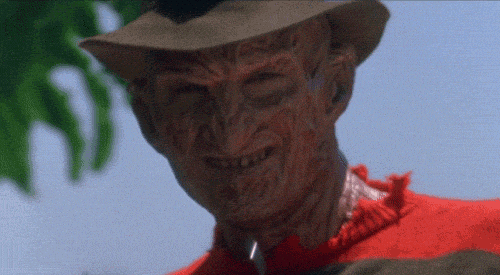 The icon of horror cinema of the eighties was actively involved in the series of films created by Wes Craven. Later he made some small roles in films for television and made dubbing for animated series and video games, mostly playing the role of Freddy Krueger that led him to fame.
One of those who will have to deal with Englund will be the actor Jamie Campbell Bower, who plays young Grindelwald in Fantastic Beasts: The Crimes of Grindelwald. Campbell Bower will play Peter Ballard, who works as assistant at the hospital where he is being held Victor Creel.
Season 4 of 'Stranger Things' will travel to Russia
Robert Englund (left) and Tom Wlaschiha (right) join the cast of 'Stranger Things'
Another well-known face added to the cast of Stranger Things season four is Tom wlaschiha, better known as "The Man without a Face "from Game of Thrones. Wlaschiha played a major role in seasons 5 and 6 of the HBO series when Arya Stark arrives in Braavos. Far from being a faceless man, now the actor impersonate a prison guard which is in charge of Chief Jim Hopper when he is arrested in Russia.
Finally, Sherman Augustus (Westworld, Into the Badlands) and Mason Dye (The Goldbergs) join. Augustus will play Lieutenant Colonel Sullivan, while Dye will play a sports star who sees his future threatened. They both have something in common: stopping the evil in Hawkins before it continues to wreak more havoc.
At the moment the details of the plot and the season 4 release date from Stranger Things. Following the lockdown caused by the COVID-19 pandemic, production had to be paused. During all that time the scriptwriters finished the story and later resumed work in September.
Robert Englund's signing marks his return to a major production and his appearance on Stranger Things is no coincidence. Now it is up to the new generations to meet one of the most emblematic actors of horror films of more than three decades ago.
The article Freddy Krueger joins the cast of season 4 of 'Stranger Things' was published in Hypertext.