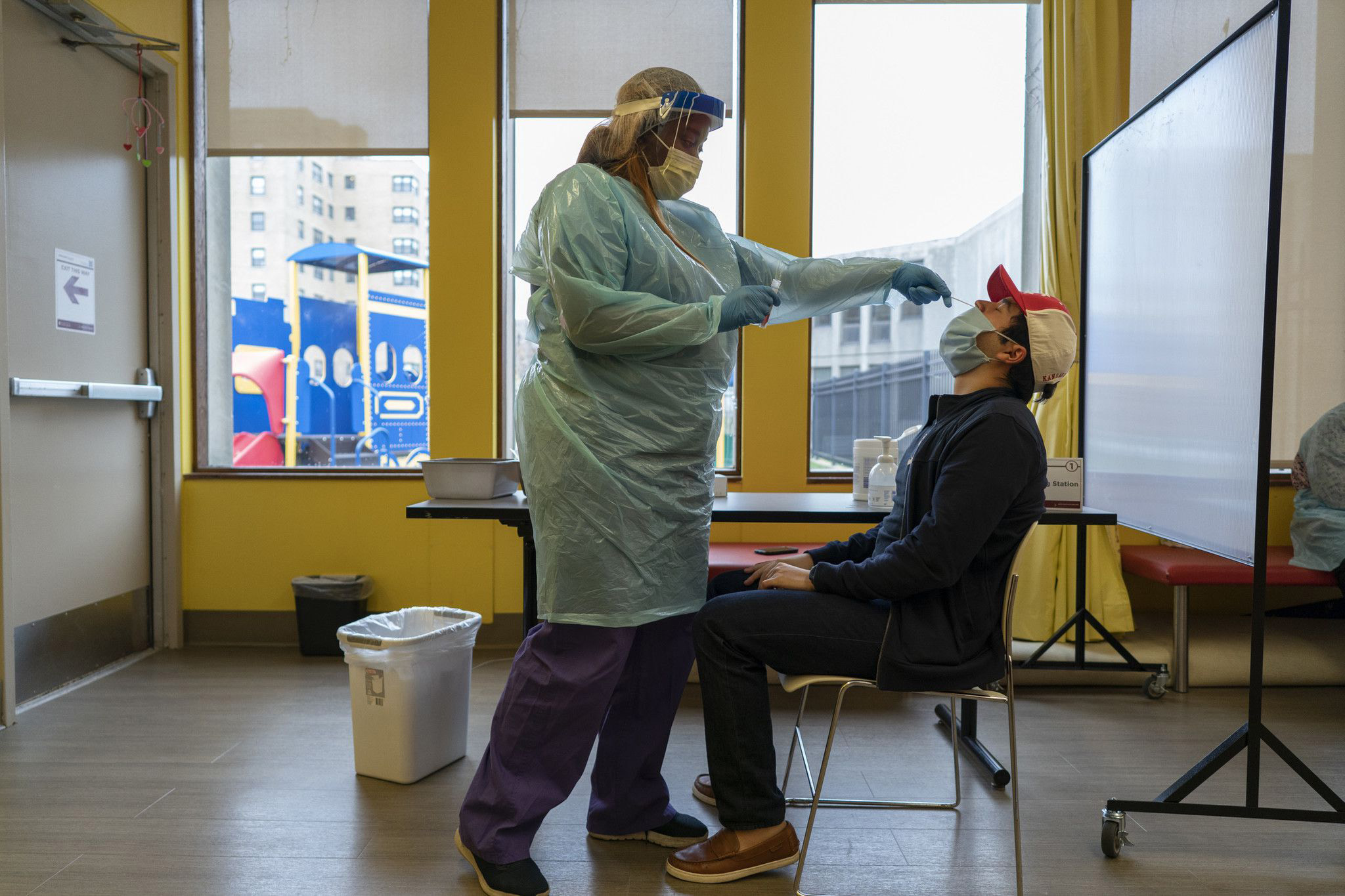 Coronavirus cases in Florida reached 931,828 this Saturday after 8,410 new positives and 41 additional deaths of residents in the state were reported, according to the Department of Health.
In the last week, 52,866 new cases have been reported: 9,085 on Friday, 9,085 on Thursday, 7,925 on Wednesday, 7,459 on Tuesday, 4,663 on Monday, 10,105 cases on Sunday and 4,544 on Saturday. The average number of positives to COVID-19 in the last week is 7,552 per day.
In total, the results of 104,996 tests were reported with a positivity rate of 7.58 percent, a minimal drop after two consecutive days above 8%.
Cases Rise As News Is Released That A New Vaccine Over 94% Effective Is Soon Available
Miami-Dade has so far had 209,166 cases and Broward 98,377. The two counties have the highest number of infected people in the state, where 17,810 residents have already died from COVID-19. Another 220 nonresidents of the state have died in Florida, for a grand total of 18,030.
In Miami-Dade, 3,738 people have died from COVID-19 and in Broward 1,611.
Also, Palm Beach County has had 60,219 positive cases, while Monroe has 2,965. In the center of the state, Hillsborough County has 53,900 cases and Orange has 52,862 confirmed cases of COVID-19. In the Southwest, Lee County has 26,989 positives and Collier County 16,308.
Florida continues to be the third state in the country most affected by SARS-CoV-2, the coronavirus that causes COVID-19, after California and Texas. In just one week, the US registered one million infections of COVID-19 and remains the country most affected by the pandemic.
South Florida comprises 34% of all new cases recorded. At the state level, the number of new cases in the month of November was approximately 112,000.