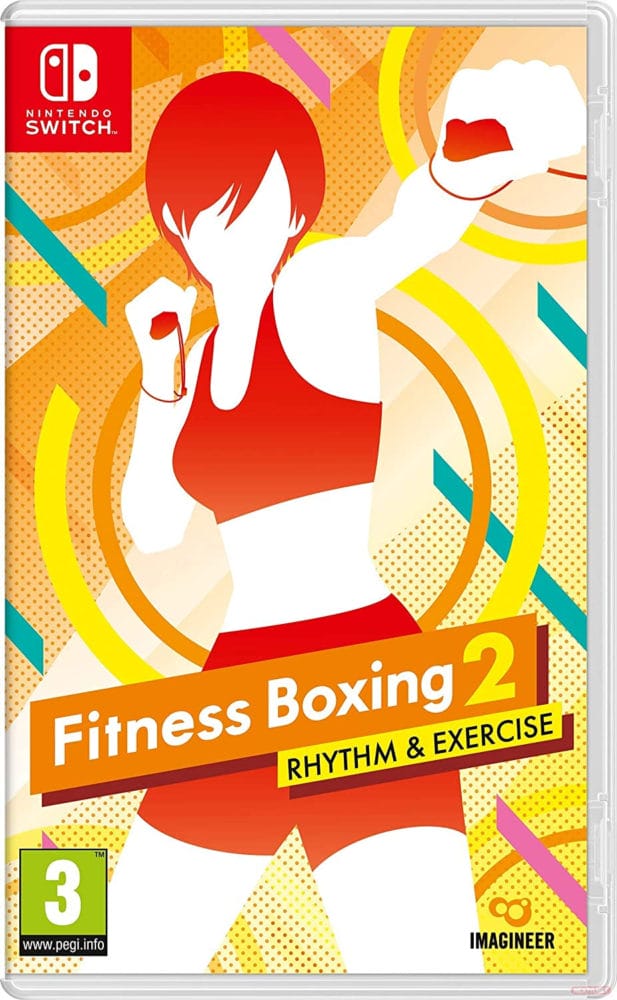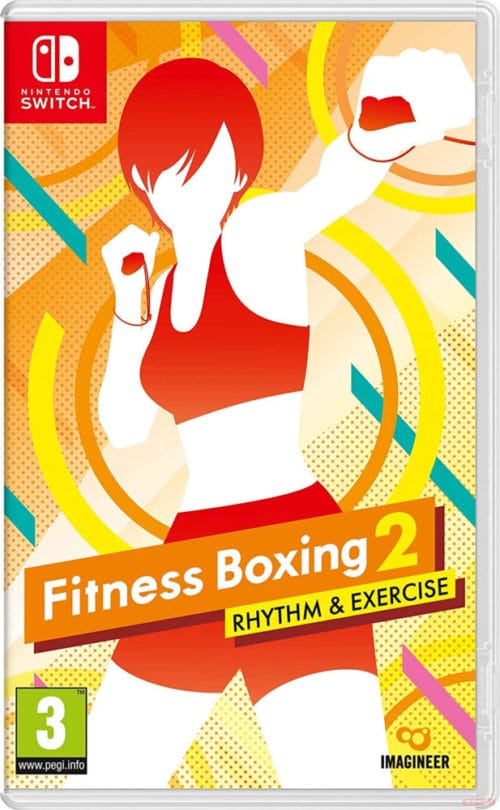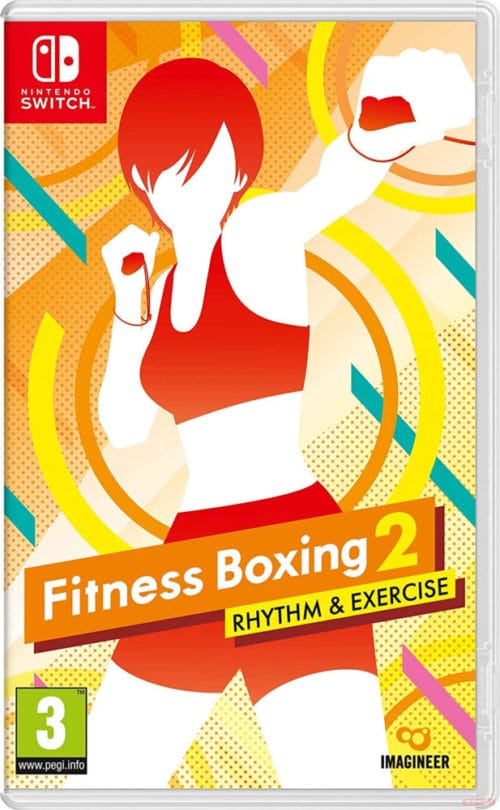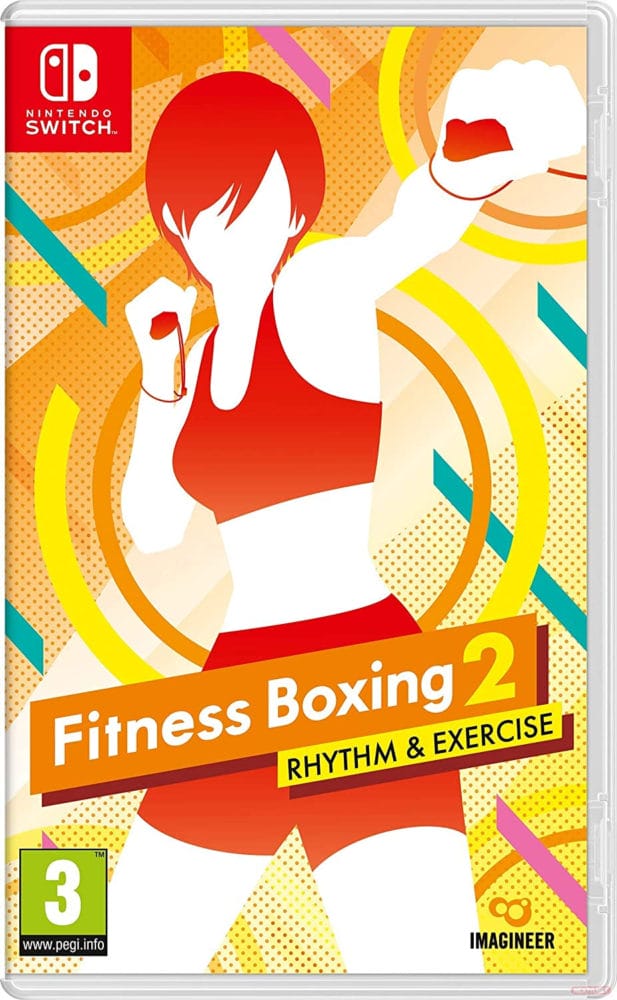 It's been a couple of months since Fitness Boxing 2: Rhythm & Exercise was announced by everyone's surprise in the Nintendo Direct Mini: Partner Showcase September, with launch for this same month of December. This title, developed by Imagineer and distributed by Nintendo, comes two years after its predecessor was released Fitness Boxing, the first game of its kind to arrive on Nintendo Switch, and that is that, despite the fact that Nintendo has always done well with all kinds of games about physical training and personal care, we did not have a proper one on the hybrid console until end of 2018 (with the exception of the Just Dance saga which, despite requiring movement, we do not include it as a physical exercise game as such). From here, other games were arriving that would exploit this way of doing sports while we played Nintendo Switch, being its greatest exponent Ring Fit: Adventures.
We we have already been able to carry out our first training sessions in Fitness Boxing 2: Rhythm & Exercise, so we may not yet notice the desired muscle tone, but we can give you our first impressions of the second installment of the boxing game par excellence.
Going back to fitness classes
At the time, a server was in charge of analyzing the first delivery of Fitness Boxing for NextN, so as soon as I started Fitness Boxing 2: Rhythm & Exercise I already had knowledge and previous experience of the saga. Also for this reason I was allowed transfer my personal information and training sessions from one game to the next, this being one of the main advantages for those who have been training with Fitness Boxing. This transfer basically allows us to keep our records and our personal information on this release. In the same way, it is not necessary to do this step, since it does not take much time or much hassle to re-enter all this information for the "new course", but it is equally good and useful that this option is offered.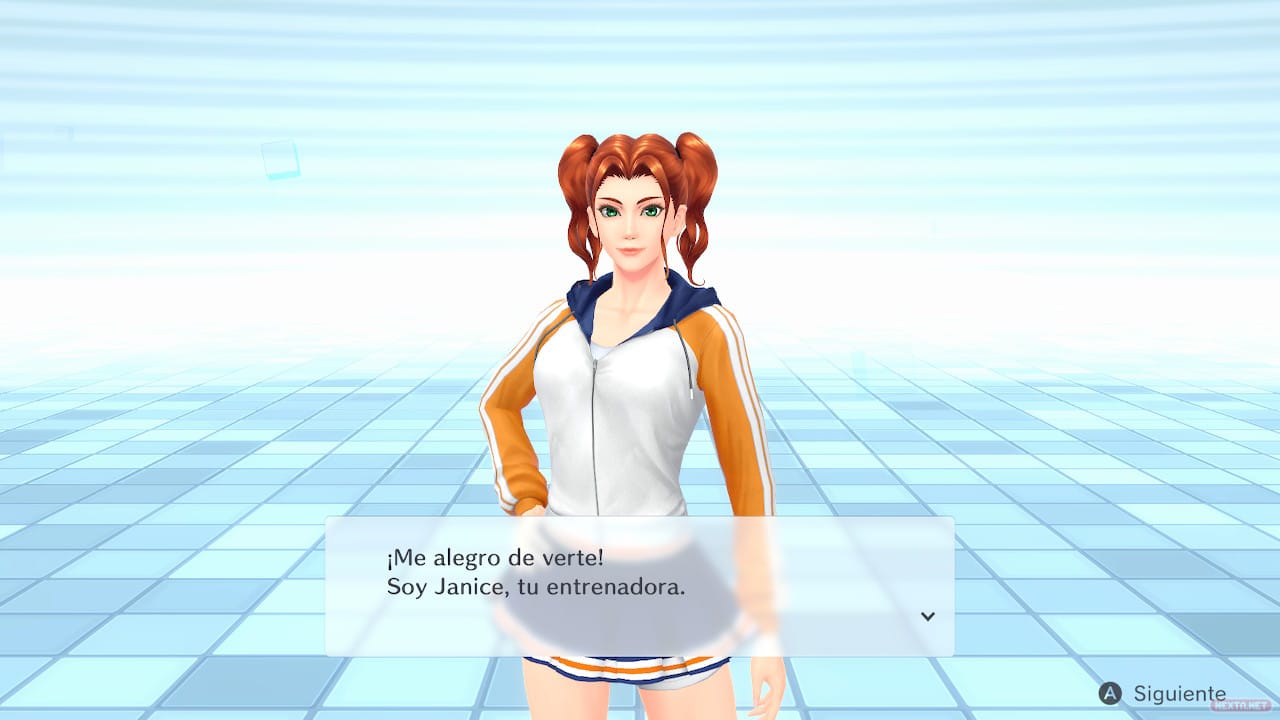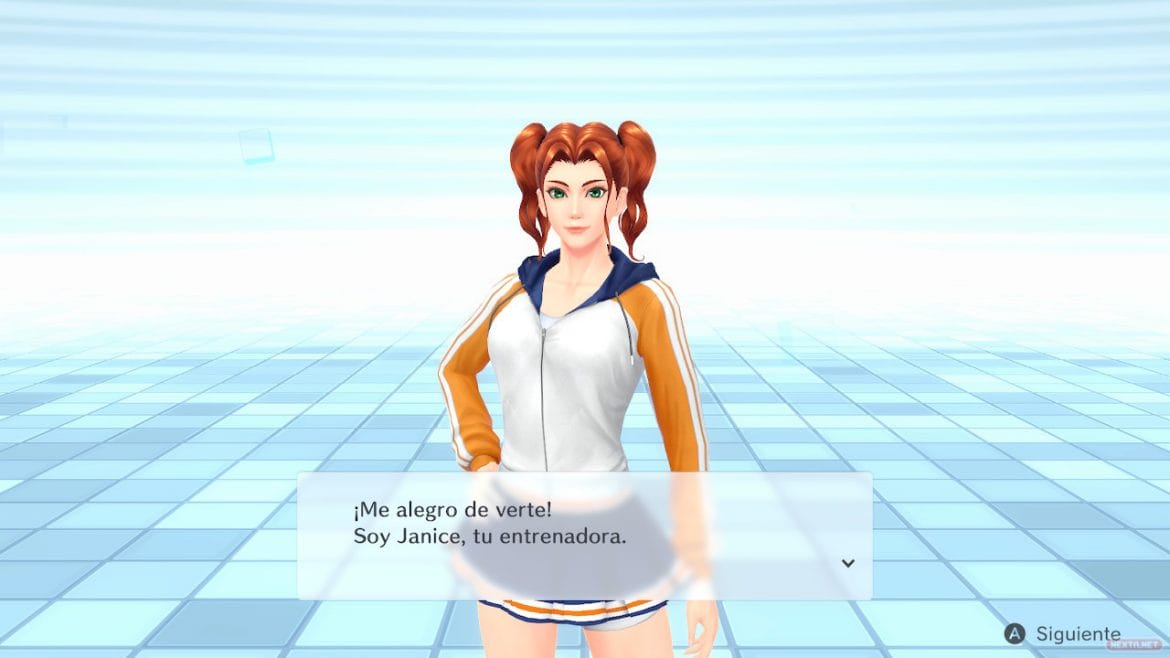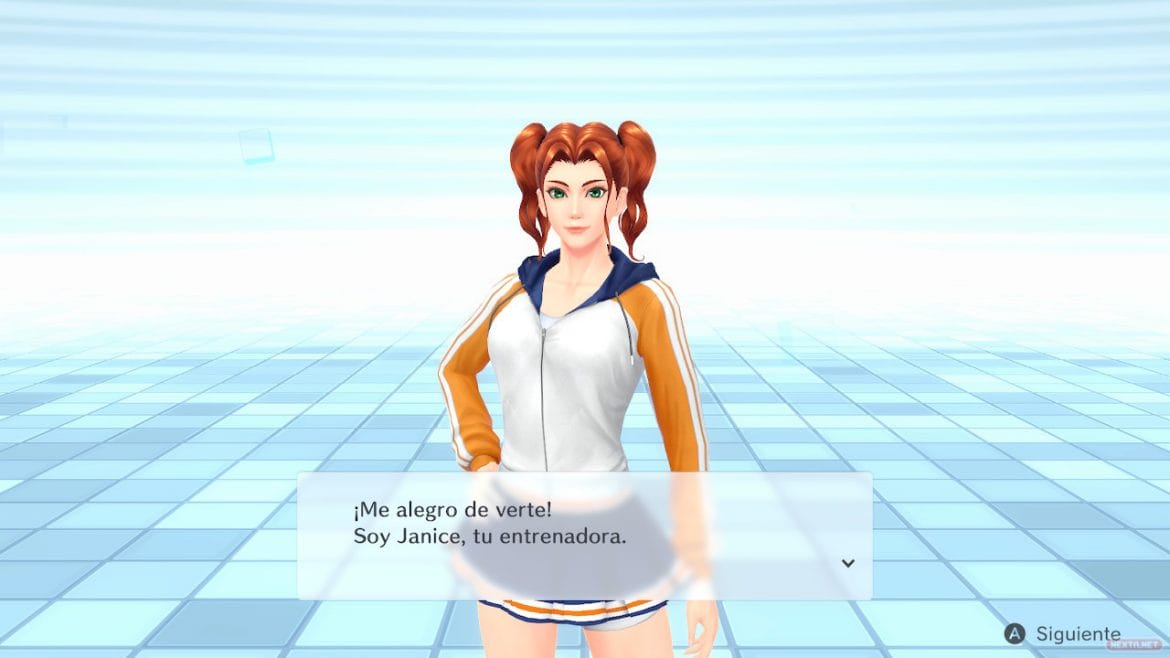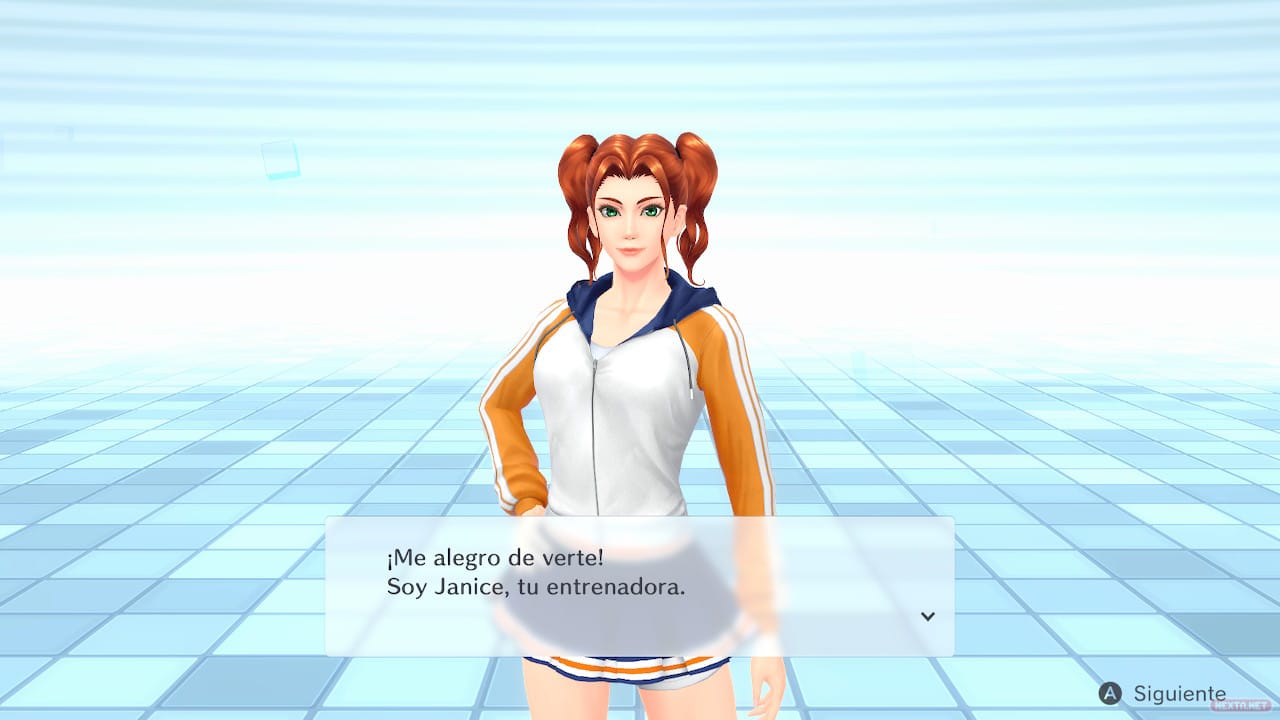 Janice is, along with Hiro and Karen, part of the new Fitness Boxing 2 staff
The welcome is given to us Janice, one of three new coaches to join the existing roster in its first installment, thus increasing the total of monitors to nine. Whether we are new or not, she is in charge of introducing us to the Fitness Boxing training system, with an introductory session on everything that surrounds Fitness Boxing 2: Rhythm & Exercise, as well as our first strokes. And this is where, if we come from the previous installment, we see that there are small changes, especially at the visual level. A greater number of lights, effects, fluidity, information on the screen … that reading these lines may seem minimal, but that is appreciated in the face of training in the game.
Once this small tutorial is done, we have all the existing modes unlocked, among them the option to change and customize our coach, practice certain strokes and movements in free training, adjust the options to our liking or check achievements that we are obtaining by the simple fact of training daily in Fitness Boxing 2: Rhythm & Exercise, new system which comes to be an extra motivation to enter daily to comply with our routine while unlocking tickets that allow us to exchange new outfits for the trainers. All this follows the same line of what we have been talking about so far, and that is a feeling of polishing everything that, without being bad in its first delivery, could be improved in the face of this second.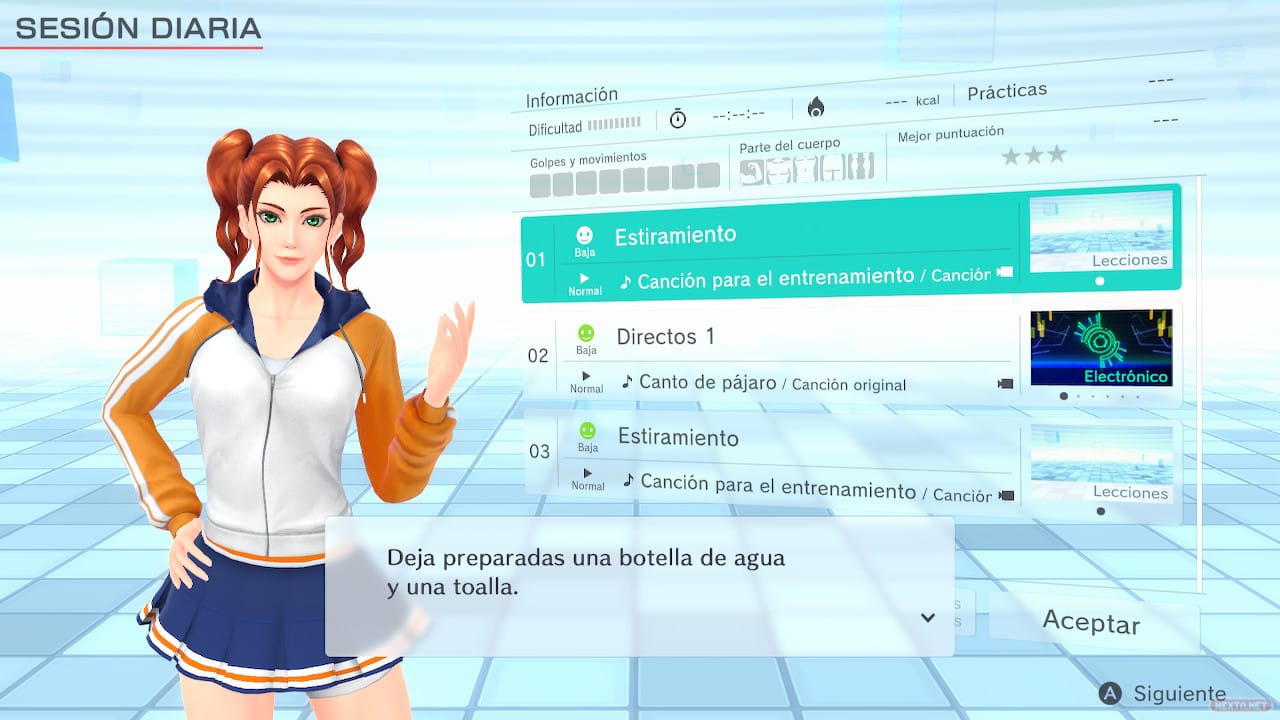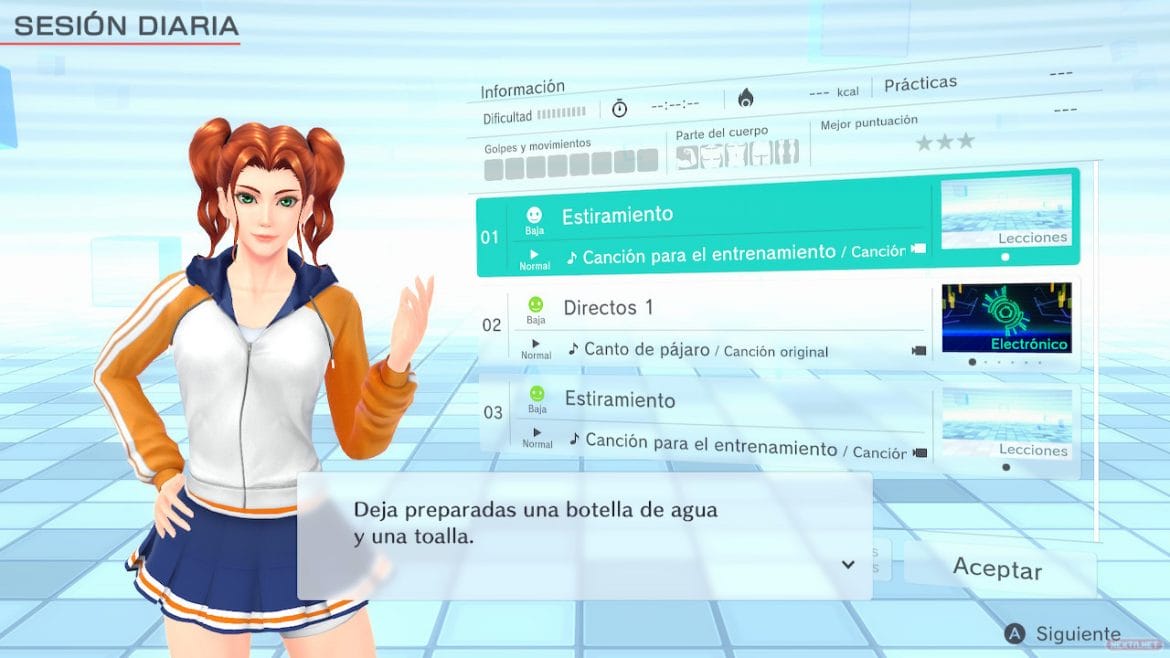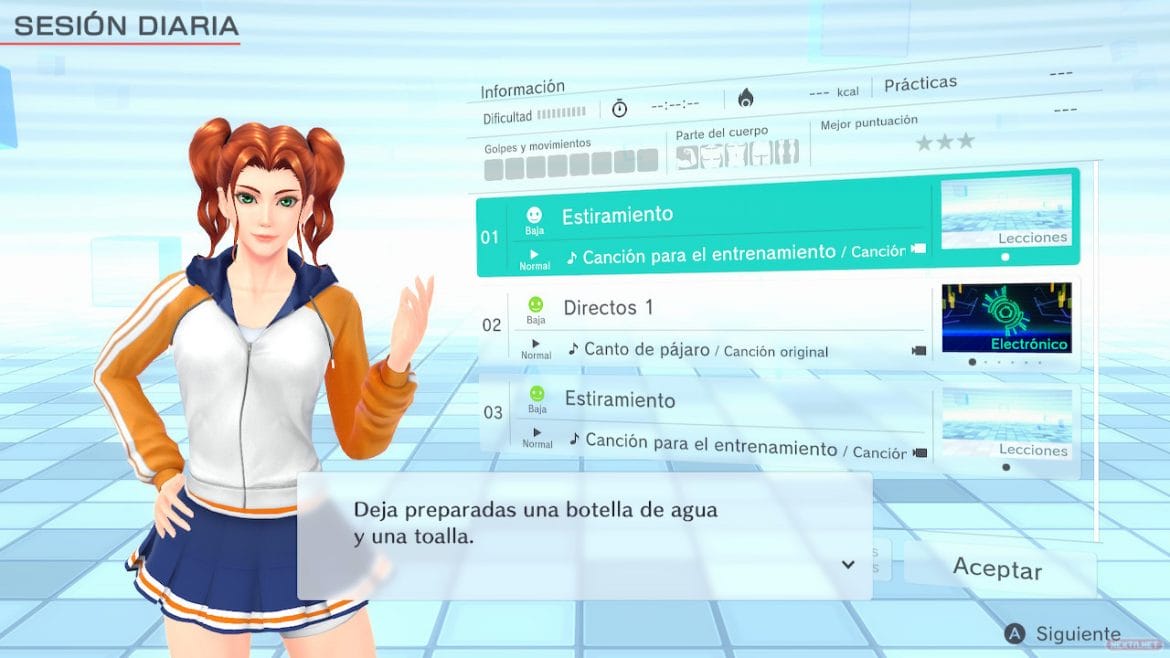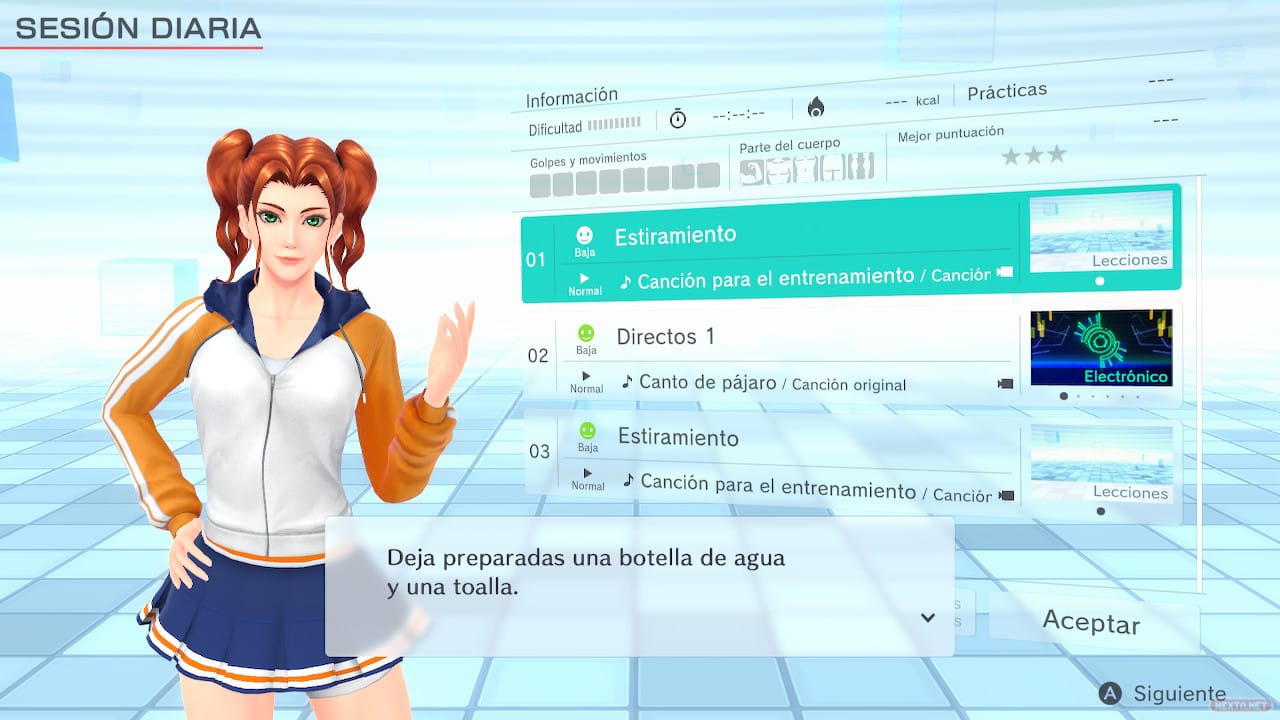 Organizing trainings
What is maintained is, broadly speaking, the daily training session, an essential place of visit if we want to maintain a record and meet some physical objectives that we set ourselves. The trainings follow the same dynamics as until now. We stretch before starting, we carry out the planned exercises adapted to our goals, and we stretch again to lower our pulsations and avoid more than one shoelace or injury. The work dynamic is maintained, but our first training sessions give us a glimpse of a slight improvement both in the recognition of blows and in the way of following the exercises, including a new way to get a higher score by charging an energy bar thanks to well-hit hits, which in turn modify both the rhythm of the song and the visual effects to further elevate training motivation.
See also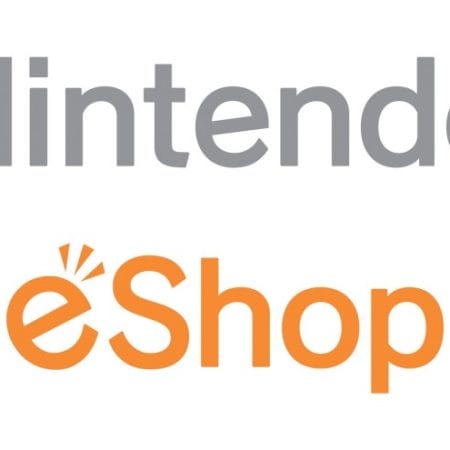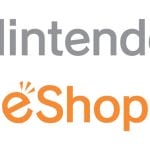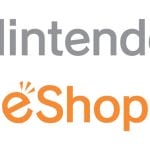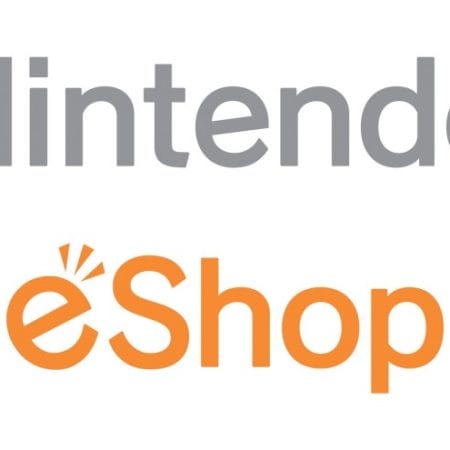 Between the new features, in addition, there are those of set an alarm so that we are notified when we must train, the edit the exercises we want to do and those we don't, especially in order to avoid the most "intense" blows of boxing, and the option to carry out the daily session with another person, which we will talk about at length in the future analysis of Fitness Boxing 2: Rhythm & Exercise, once we have done several workouts in company.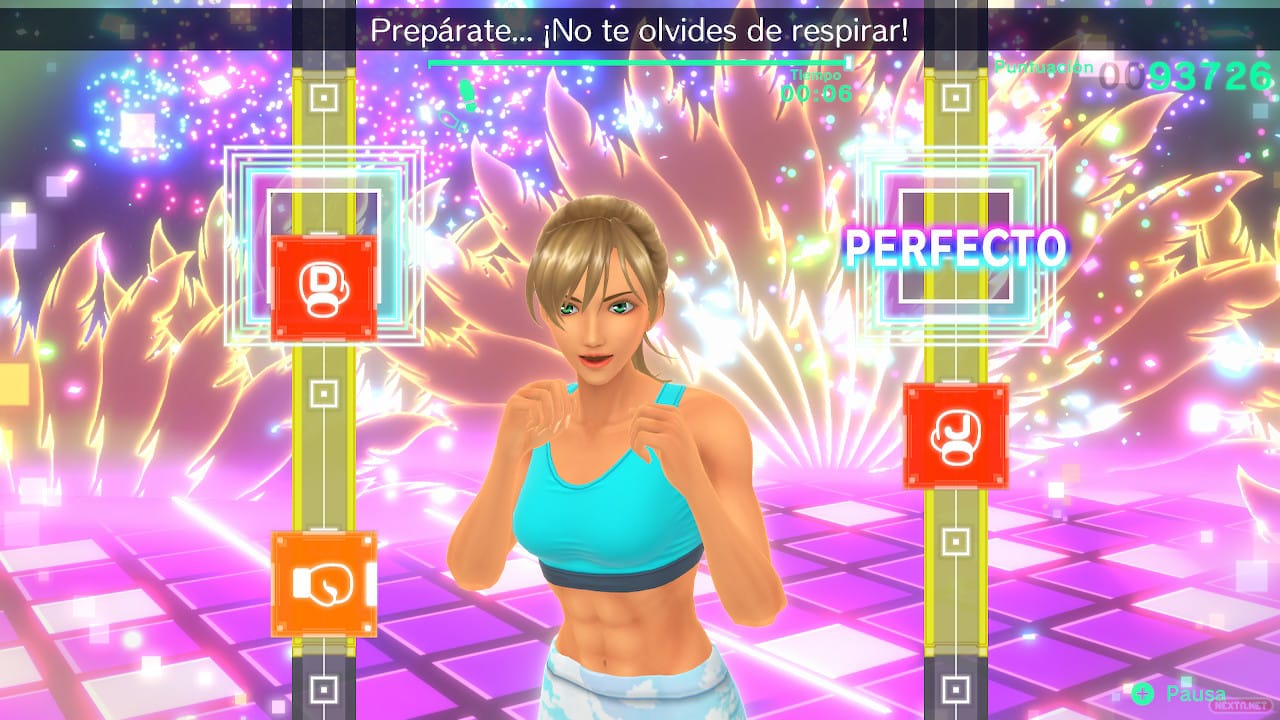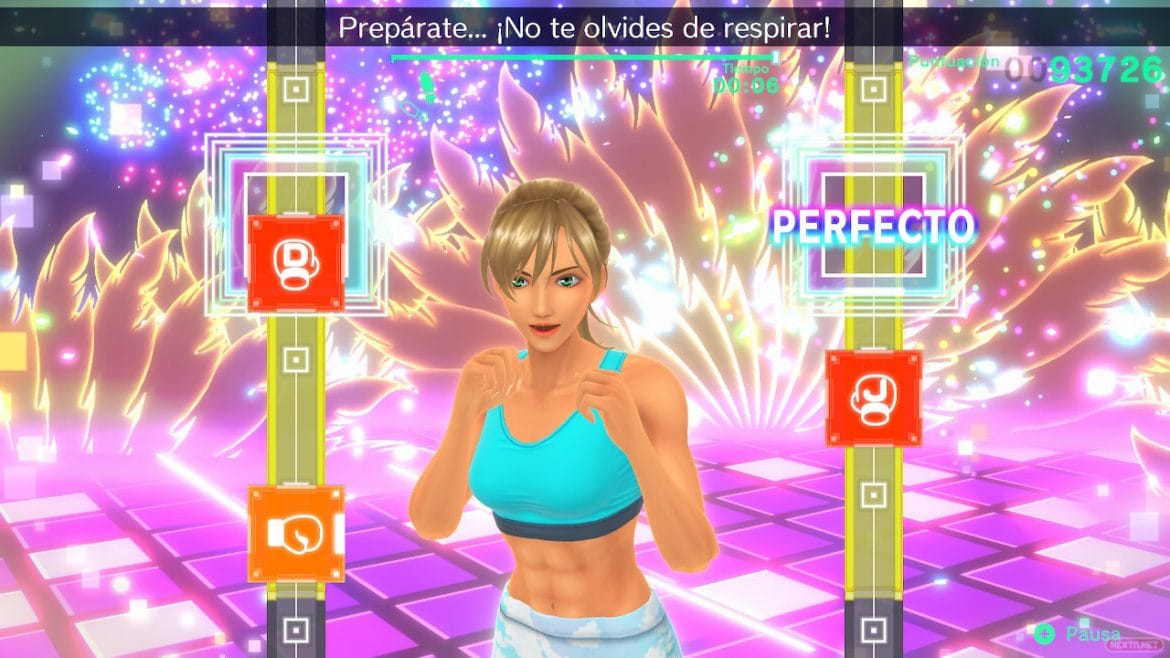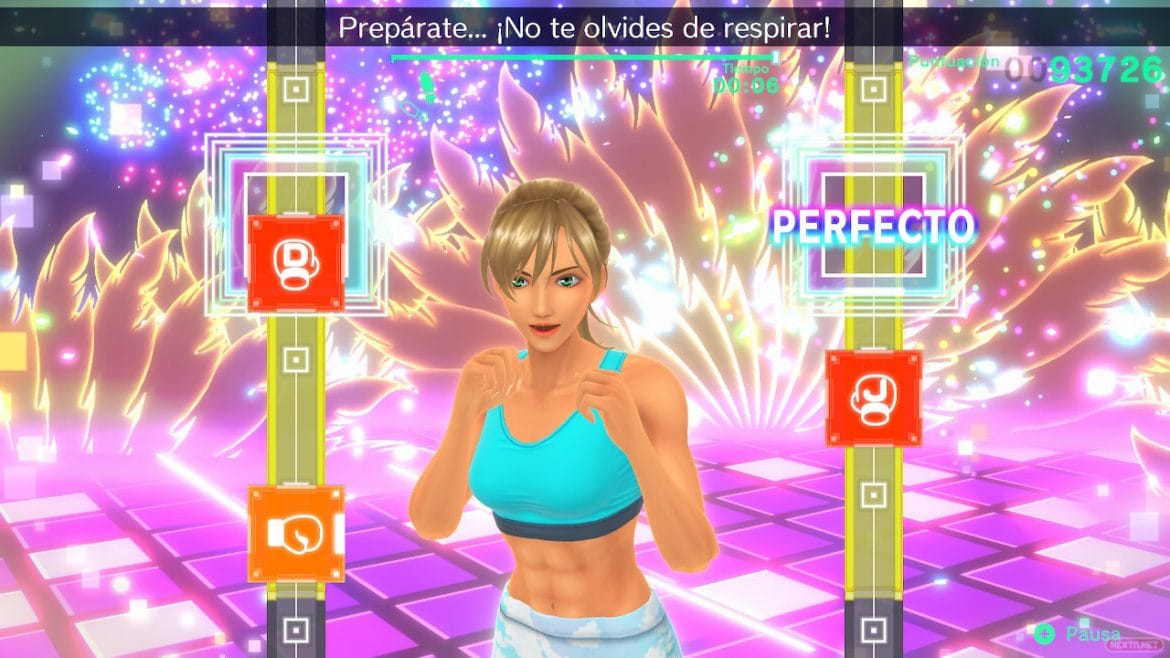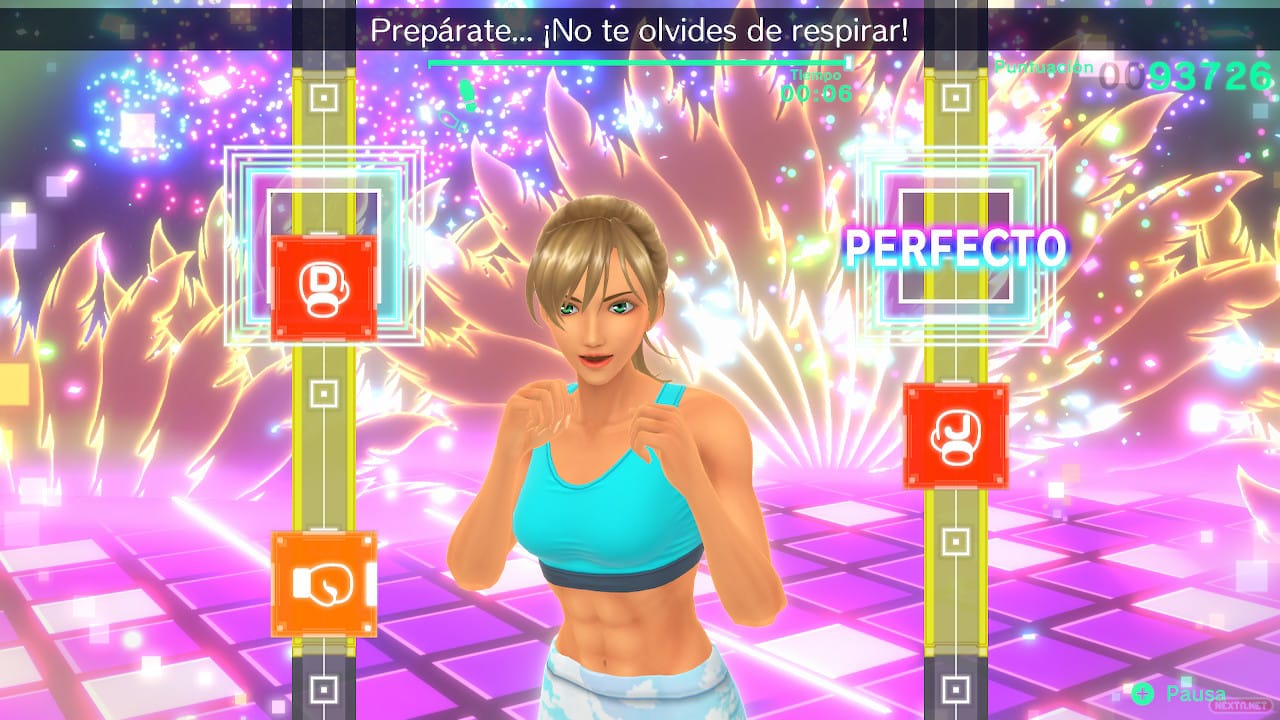 Fitness Boxing 2: Rhythm & Exercise – Putting on the boxing gloves again
The first workouts in Fitness Boxing 2: Rhythm & Exercise give us the feeling of being the already known, but improved. If we come from his previous installment, most of the options, strokes and movements will be familiar to us, but at the same time more polished; If we start in it for the first time, we will find a much more detailed interface and with even more information both to get started and to keep ourselves in routine. It is still too early to confirm our first sensations, especially since we have several training sessions to reach the highest strokes, movements and intensities, and we are facing a title in which we cannot advance as much as we want as it could be in the case. of other genres, but what has been seen, practiced and trained so far point to it.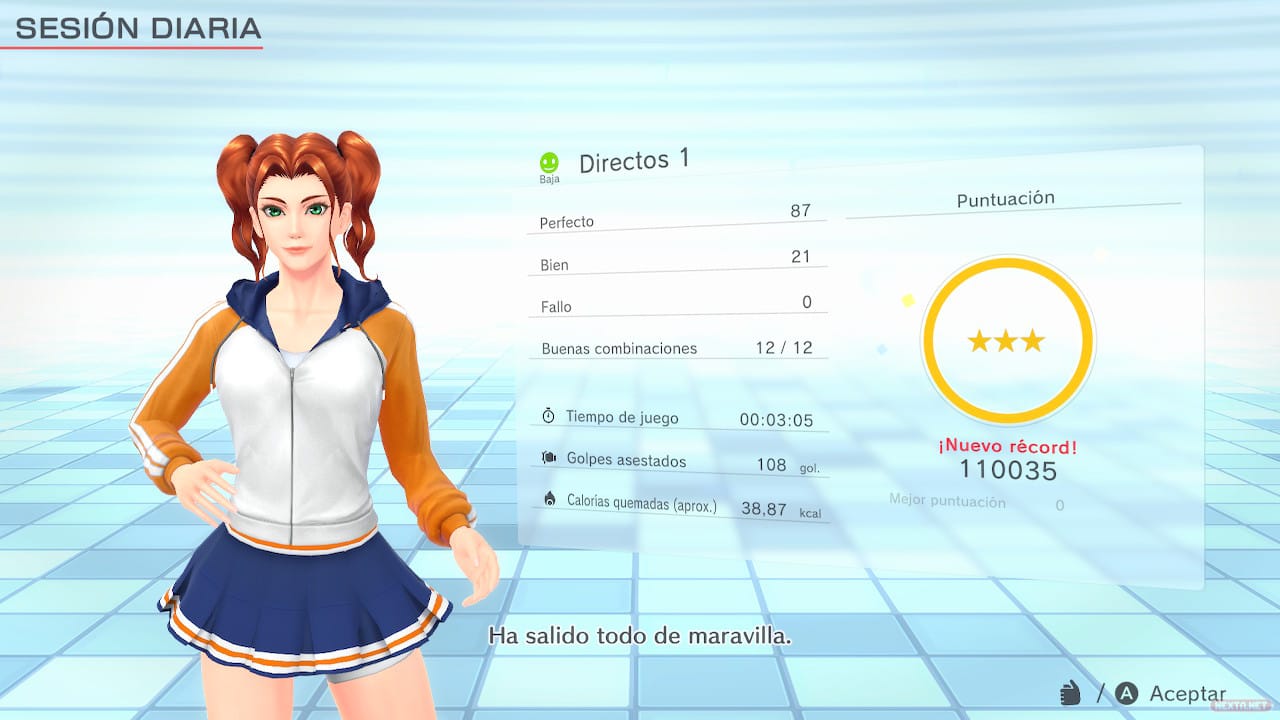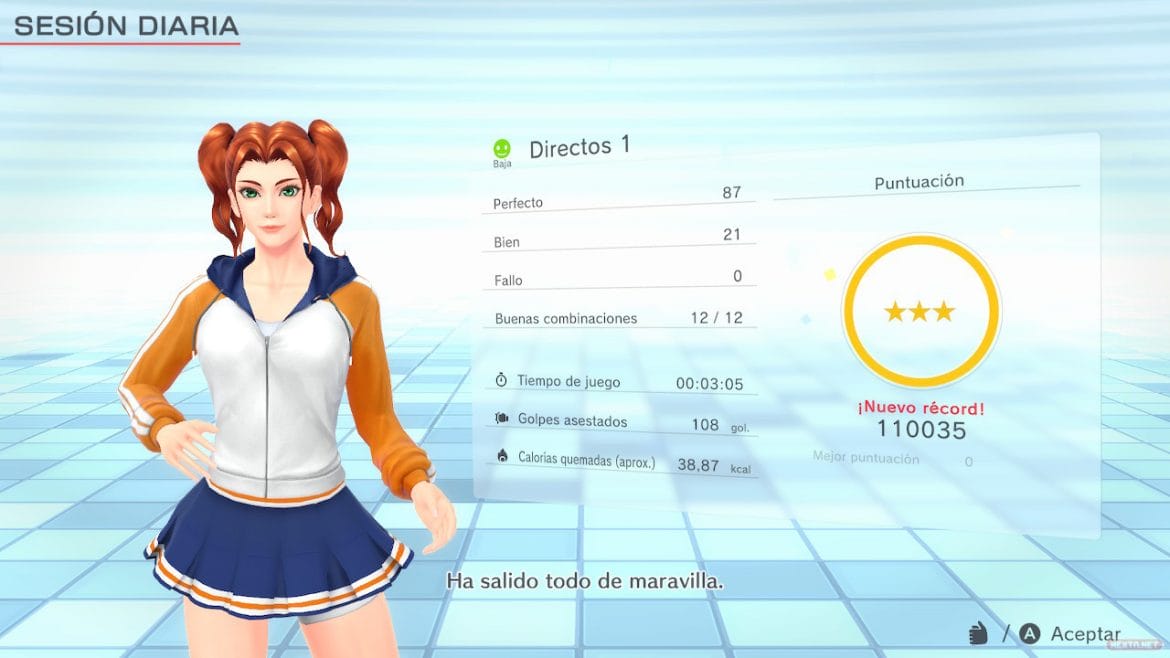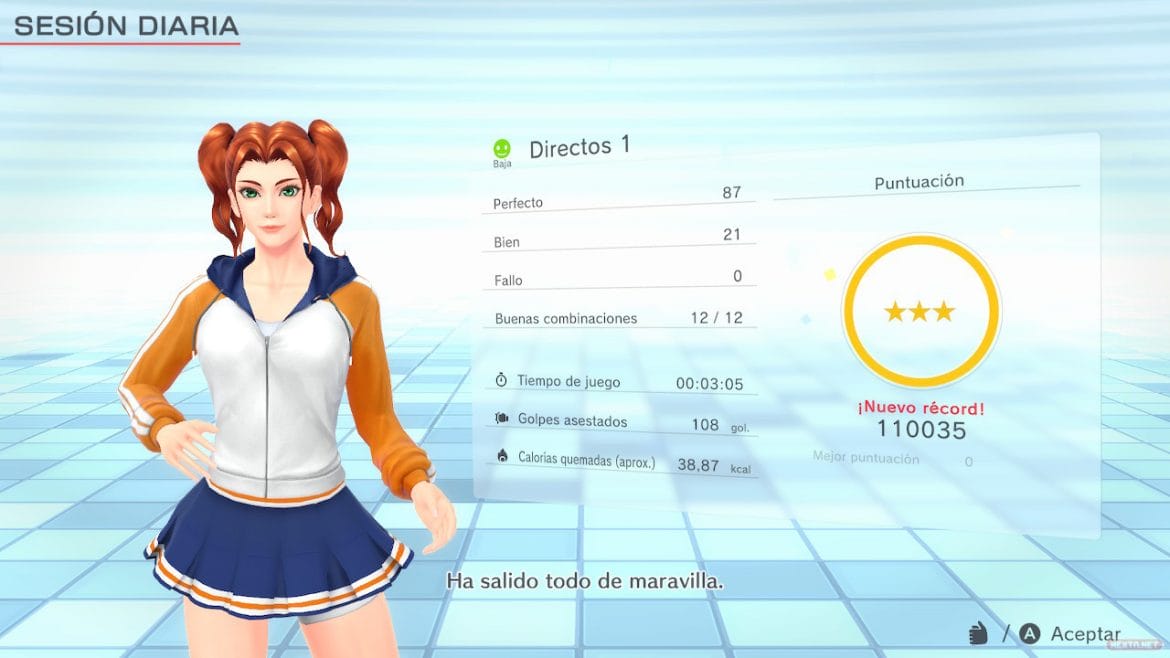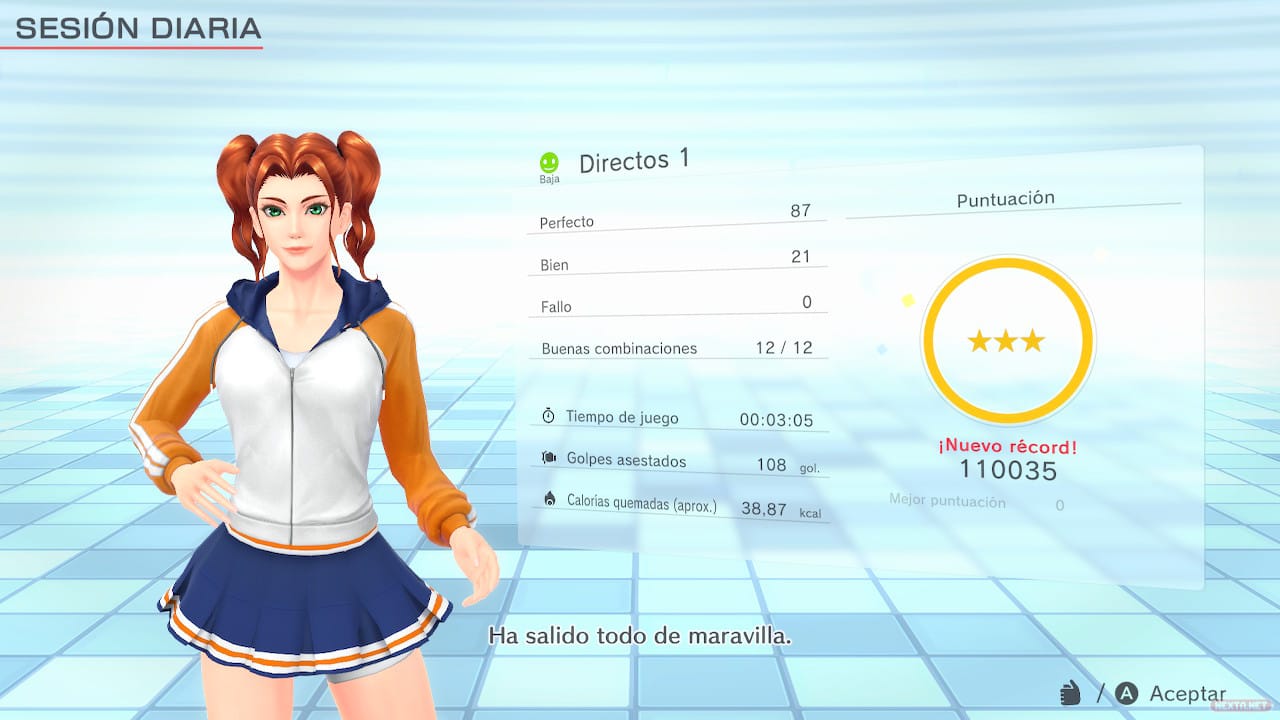 Related