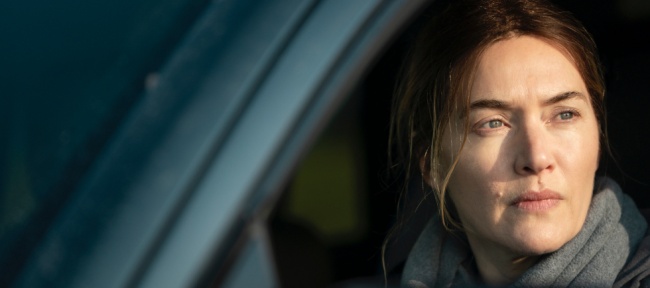 HBO has released the first trailer for the Brad Ingelsby limited series,'Mare of Easttown', with Oscar winner Kate Winslet as a small-town detective trying to solve a new murder case while dealing with personal problems.
This miniseries stars Winslet as Mare Sheehan, a small-town Pennsylvania detective investigating a local murder as life collapses around her. Mare of Easttown is an exploration of the dark side of a close-knit community and a review of how family and the tragedies of the past can define our present.
Along with Winslet, the series stars Julianne Nicholson as Lori Ross, Mare's best childhood friend; Jean Smart as Helen, Mare's mother; Angourie Rice as Siobhan Sheehan, Mare's teenage daughter; Evan Peters as Detective Colin Zabel to help with Mare's investigation; Guy Pearce as Richard Ryan, a local teacher of creative writing; Cailee Spaeny as Erin McMenamin, an isolated teenager living with her unstable father; David Denman as Frank Sheehan, Mare's ex-husband; John Douglas Thompson as Chief Carter, Mare's chief in the Easttown Police Department; Patrick Murney as Kenny McMenamin, Erin's father; James McArdle as Priest Mark Burton; Sosie Bacon as Carrie Layden, Drew's mother and Kevin's ex-girlfriend; Joe Tippett as John Ross, Lori's husband and college sweetheart; and Neal Huff as Mare's cousin, Father Dan Hastings.
"Mare of Easttown" is an HBO co-production with Wiip, with Brad Ingelsby serving as creator, screenwriter, showrunner and executive producer and Craig Zobel ("The Leftovers") as director. The seven-part miniseries will premiere on Monday, April 19 on HBO Spain.