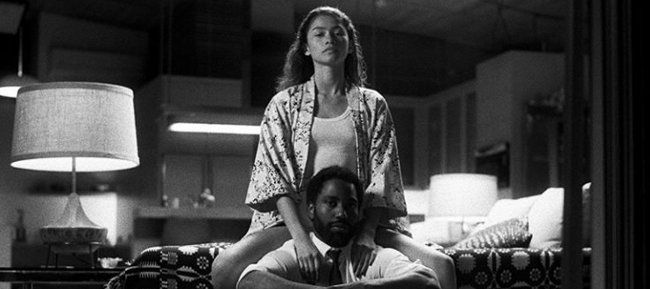 After acquiring the rights to the film for $ 30 million in September, Netflix has released a first image and the release date of 'Malcolm & Marie', romantic drama starring John David Washington (' Tenet ') and Zendaya (' Spider-Man: Homecoming ').
In the film, a filmmaker (Washington) returns home to his girlfriend (Zendaya) after celebrating the premiere of a film that he is convinced will be an imminent critical and financial success. The night suddenly takes a turn as revelations about their relationships begin to surface, testing the strength of their love.
The idea for the project came from Zendaya herself, who contacted the creator of 'Euphoria', Sam Levinson, and asked if it was possible for him to write and direct a film during the quarantine. A few days later, Levinson came up with this story led by Zendaya and Washington.
To bring the project to life, Levinson, his production partner Ashley Levinson, Kevin Turen, Washington, and Zendaya personally financed the film during the pre-production and production stages. The film is scheduled to hit Netflix on February 5, 2021.
Malcolm & Marie – a cinematic ode to the great Hollywood romances from Euphoria creator Sam Levinson starring Zendaya & John David Washington – will premiere February 5, 2021 on Netflix!

Follow @strongblacklead @NetflixFilm & @netflixqueue for the latest on this film – and more pic.twitter.com/VbliMMExf2

– Netflix (@netflix) November 18, 2020