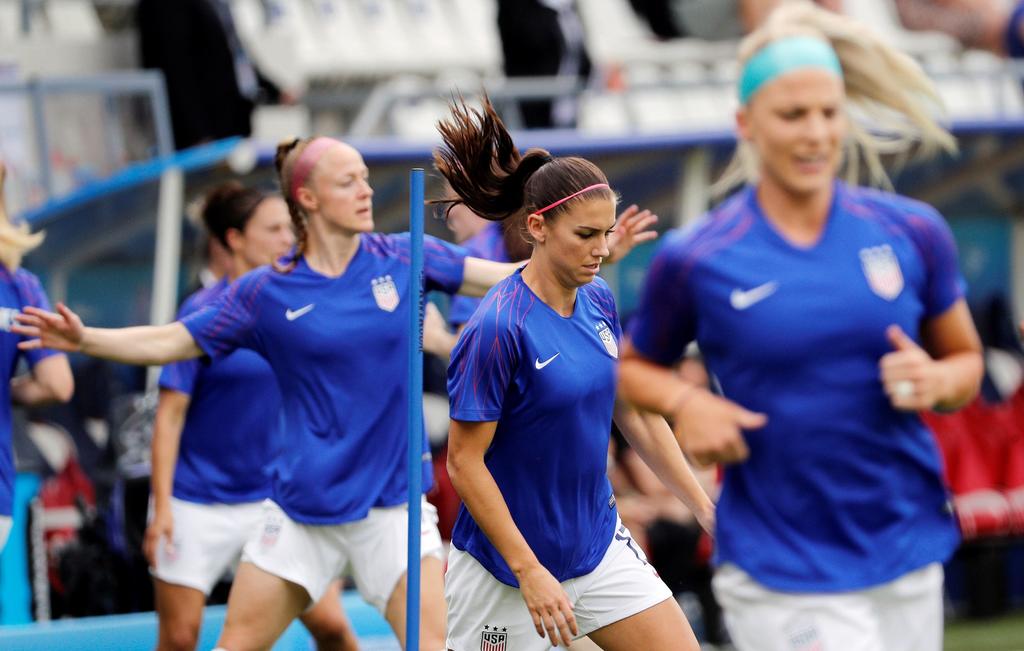 FIFA announced on Thursday its decision to strengthen the protection of coaches and female soccer players, with the implementation of minimum standards and protection for maternity, among others, which must be ratified by its Council next December.
Through a statement, FIFA explained that the Football Stakeholders Committee "has endorsed two sets of far-reaching reforms, which will serve to offer even more protection to both female soccer players and coaches."
The reforms, developed in close cooperation with different interest groups, will establish minimum standards for female players, particularly in relation to motherhood.
Thus, the new proposed rules would include a "mandatory maternity leave of a minimum of 14 weeks", in which "at least two-thirds of the salary established in the player's contract will be maintained." Upon their return to work, the clubs must facilitate the reintegration of the players and provide medical and physical support. Furthermore, no player should feel harmed by the fact of becoming pregnant, FIFA stressed.
The president of the governing body of world football, Gianni Infantino, appreciated that "women's football is now reaching a new stage in its development" after the "unprecedented" success of the 2019 World Cup in France.
"The logical step was to adopt an appropriate regulatory framework adjusted to the needs of women's football," he said.
The Football Stakeholders Commission also approved new rules for the protection of coaches, understanding that they play a "vital" role in the game, but historically they have been outside the regulatory framework.
"We must compensate for this lack and give them the prominence they deserve," Infantino said.
The new rules establish minimum standards for coach contracts and provide greater clarity on the content of labor agreements.
The objective is to improve contractual stability, achieve greater transparency and guarantee the payment of wages within the terms established in the contract.
These new rules were unanimously approved by the Football Stakeholders Commission, which includes clubs, leagues and footballers, as well as member associations and confederations.
The reforms will be presented to the FIFA Council for final approval in December.
👍 I like it 😍 I love it 🤣 funny 😮 surprised 😡 angry 😢 sad