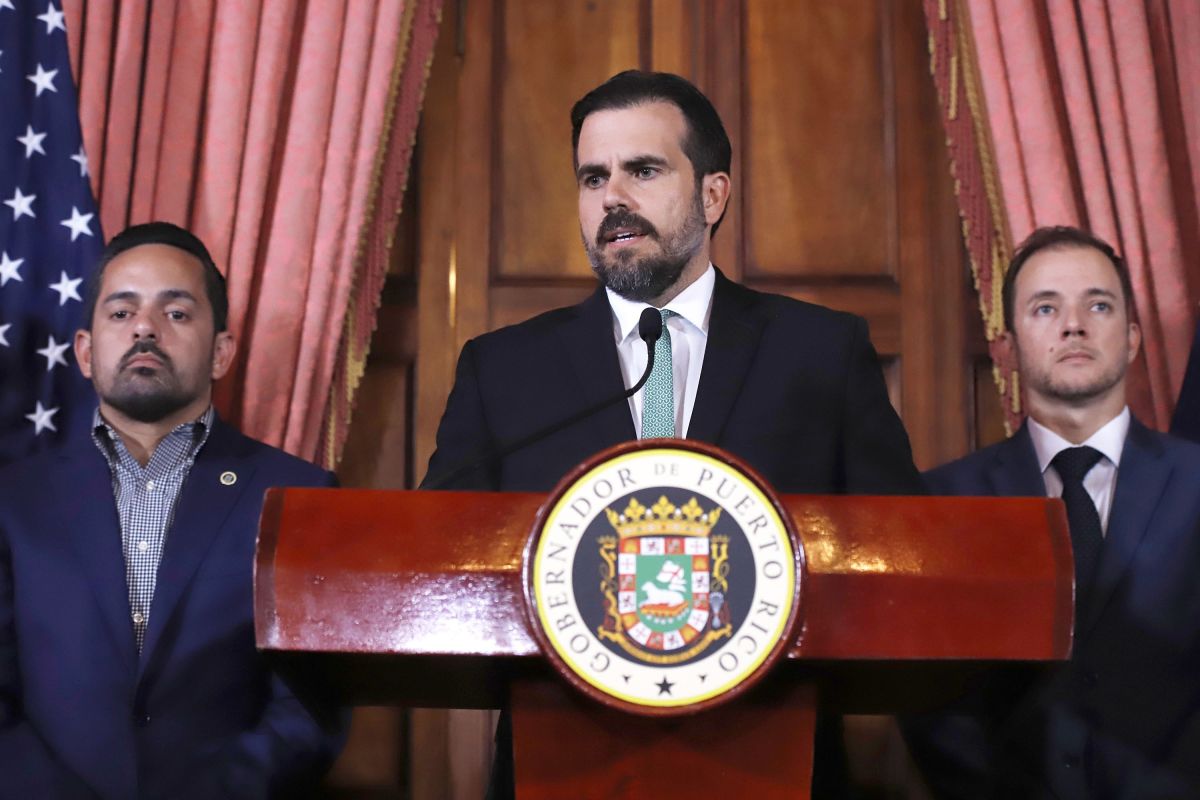 By Wilma Maldonado Arrigoitía
PUERTO RICO – The Office of the Panel on the Independent Special Prosecutor (OPFEI) gave the final "delete" to any possibility of criminally prosecuting the former governor Ricardo Rosselló Nevares and five of his closest collaborators related to the electronic conversations they held in an application chat Telegram which they called WRF.
The conversations spilled in that chat released in the summer of 2019 provoked the indignation of the country that rose in protests until the resignation of Rosselló Nevares. Communicators also participated in the chat Rafael Cerame and Carlos Bermúdez.
In addition, members of the group were former Secretary of the Government Ricardo Llerandi Cruz, former Secretary of State Luis Rivera Marín, and former Secretary of Public Affairs Anthony Maceira. However, their activism in that chat was not investigated by any independent special prosecutor, since the possibility of criminal actions on the part of those chat members was initially ruled out.
By commission of the panel, the independent special prosecutors Miguel Colon Y Leticia Pabón launched an investigation against the other five chat participants and, on Tuesday, OPFEI published a resolution in which it ruled out filing charges against any of them. They will only refer to the former Rosselló campaign director, Elías Sánchez Sifonte, to the Attorney General to evaluate whether with his intervention related to a contract that Housing Department He violated the canons of ethics that govern lawyers.
What crimes were being investigated and why did the FEI rule them out?
Ricardo Rosselló Nevares
He was referred for possible breach of duty and for neglect of duty. The FEIs concluded that there was a lack of evidence, criminal intent was not evidenced and that in order to constitute these crimes it was necessary that the loss of public funds had occurred.
Ramón Rosario and Alfonso Orona
They were suspected of committing the same crimes as Rosselló. Prosecutors understood that they did not get evidence to substantiate such infractions that would allow the possibility of filing criminal charges.
Christian nephew
He was being investigated for the same breaches of breach and negligence of duty and, furthermore, for the possibility of the crime of threat against Mayor of San Juan, Carmen Yulín Cruz. The filing of threat charges was ruled out because the expression "I'm salivating from shooting him down" was not made "directly to the mayor."
Edwin Miranda Reyes
He was investigated for the crime of ideological falsification related to the preparation of his government invoices, but it was discarded because it was not found that his invoices as a government contractor included or coincided with work of a partisan political nature.
Elías Sanchez Sifonte
The allegations of illegal use of public works or services were evaluated against him. Prosecutors say they had no evidence to bring criminal charges. The FEIs will refer their conduct to the Attorney General, considering that it violates the professional ethics standards of lawyers.