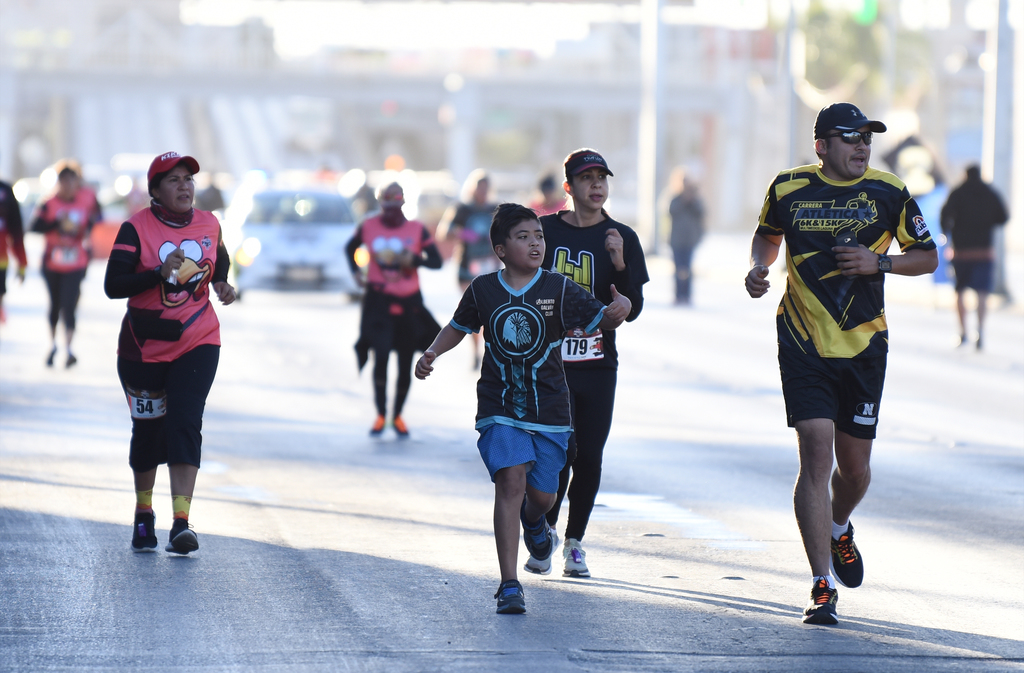 – Everything is practically ready for the first edition of the 5 and 10 kilometer Digital Athletic Race to be held this weekend, which will be held in various municipalities of Coahuila and Nuevo León.
DELIVERY OF KITS
For athletes who have already made their registration, this afternoon the delivery of runner packages will take place, from 12:00 to 16:00 hours, at the facilities of Televisa Laguna, the company organizing the race and which is located on Independencia Boulevard, 3445 Oriente, in the El Fresno neighborhood. Still this Saturday, the latest registrations can be purchased through the chronosport website, in charge of counting the exact time of each runner, as well as certifying the route that takes place on Sunday, November 22, date of the competition.
Each athlete will be able to carry out their race in the place of their choice, its neighboring streets, a public park or their usual training site, the route will not be allowed on treadmills or inside a building. For the day of the race, the route must be certified through the chronosport app that can be downloaded for free on smartphones, in addition, it is necessary to have it active throughout the journey and take a photograph of the final time, to send it to the organizing committee.
With the existing health restrictions this year, it was decided to carry out the race remotely and digitally, seeking that athletes can find a motivation to remain physically active and with a healthy lifestyle.
👍 I like it 😍 I love it 🤣 funny 😮 surprised 😡 angry 😢 sad