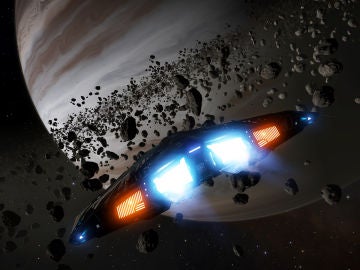 Many players are eager to continue expanding the opportunities present in their library. After all, getting a free game is not a pleasure that everyone can achieve. So we are facing a great opportunity to advance a little further and continue adding great successes to our catalog, all thanks to the store of the creators of Fortnite.
On this occasion the proposal is even more ambitious since we have titles such as Elite Dangerous and The World Next Door. Two great proposals that will bring out the best that we have inside since they will force us to test our ability in all possible ways and carry out the most fun missions we have ever imagined.
On the one hand we have Elite Dangerous, a great exploration simulator developed by Frontier Developments. It is an incredible proposal in which players will have to live a great space adventure with a small starship and move towards dangerous planets. On the other hand it is presented The World Next Door, an independent title in which we will take the role of Jun, a rebellious teenager who lives in the mysterious world of Emrys.
Of course, this is not the only big surprise, but the players will be very aware of the proposal present in MudRunner, title that will arrive next week to replace these two great games. And that, of course, will cause players to have to bring out their more adventurous side to be able to overcome the great challenges that come their way.