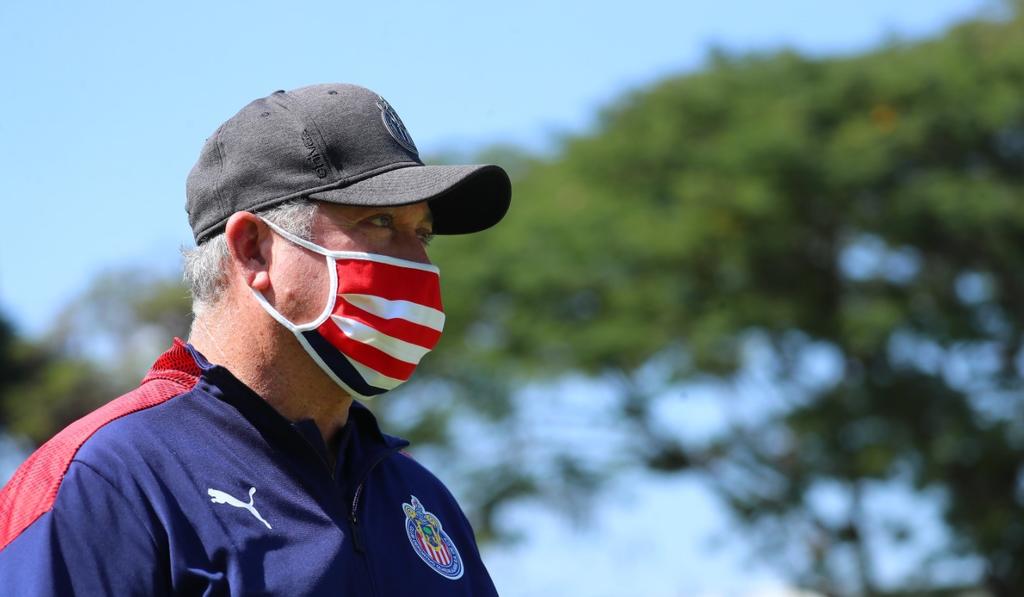 He does not make the bed; On the contrary, the Chivas coach, Víctor Manuel Vucetich, will go with his team to propose Saturday's match against Necaxa, because —in this playoff to only one match— he does not want to leave any doubt about the quality he has and knows that If you advance with very good football performance, they will take you as a serious candidate for the title.
There will be no excuses. Despite the absences of José Juan Macías and Alexis Vega, Guadalajara will go out to attack the hydrocalid team from the start, they will try to drown them in their own field, so as not to let them develop their game. Tactically, he has studied José Guadalupe Cruz well.
"Necaxa is intense, he will come out to pressure. His characteristic is this way: they break fast on the forward centers, that is the scheme that José Guadalupe has normally handled. Coordination movements, depth plays and part of his aerial game in throw-ins ", he crumbled.
"King Midas" considered that it is important to get ahead on the scoreboard as soon as possible, because as the match goes on and the tie is maintained, Necaxa will grow and could seek the definition by penalties.
"It's a single game and whoever hits first puts the rival team at a disadvantage. We closed [el torneo] with intensity, pressure and we will come out with the same conviction, "he said.
The casualties that the chiverío will have hit him a lot, but more that of Vega, because he is the different man of the team, who puts his talent on the attack and can take a lethal shot or filter a ball to make a difference.
"They are extremely important elements, they were going through a good time, especially Alexis Vega, and it is a considerable loss. We are just working with the elements we have, added those of Selection [Sub-23], with whom we have already been able to do some different work, unemployed, variants, and we are in analysis to find out who will participate. The selected ones [Uriel] Antuna and [Gilberto] Sepúlveda, we hope they report well, "he said.
With the eligible players that Guadalajara has, they will only have one training session with the 11 full starter. It will be tomorrow, because today they will barely report "El Brujo" and "Tiba", but they will let them rest: "All the other elements are ready for this match."
* CHALLENGE
Captain Jesús Molina affirms that Vega and Macías' absences should not be a pretext.
👍 I like it 😍 I love it 🤣 funny 😮 surprised 😡 angry 😢 sad