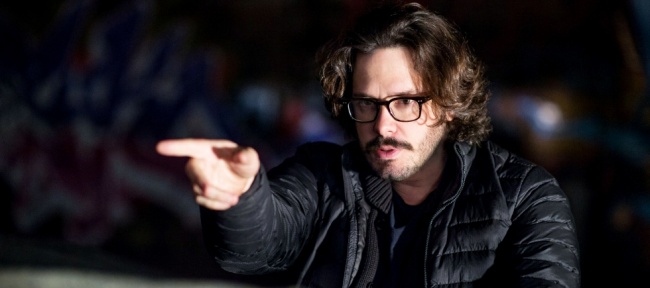 Edgar Wright has reached an agreement with Paramount Pictures to develop and direct a new adaptation of 'The fugitive', Stephen King's novel published in 1982 under the pseudonym Richard Bachman.
A novel that already served as inspiration for 'Persecuted', the popular 1987 film starring Arnold Schwarzenegger, although according to Deadline it will not be a remake, but a much more faithful adaptation of the original work.
Michael Bacall, who previously worked with Wright on 'Scott Pilgrim Against the World,' co-wrote the script with the British filmmaker, also a producer, alongside Nira Park, his partner on Complete Fiction, and Simon Kinberg (via Genre Films). .
Wright has pending the premiere of 'Last Night in Soho', a suspense thriller to release next fall starring Anya Taylor-Joy, Thomasin McKenzie, Matt Smith or the sadly deceased Diana Rigg.
Among his next projects are the sequel to 'Baby Driver', whose script he has already written, or the adaptation of 'The Chain', a novel by Adrian McKinty that will have a script adapted by Jane Goldman.
Finally we leave you with the official synopsis of 'The fugitive', novel whose original title is 'The Running Man', as well as the Spanish trailer for 'Perseguido':
In the middle of the 21st century, a television contest, whose main attraction is the death of the participants, breaks audience records. Ben Richards, father of a sick girl and plunged in the deepest misery, decides to compete attracted by the extraordinary prizes, even knowing that he will not survive.
Subjected to relentless persecution, he sets himself a single goal: To endure as many days as possible to increase the prize and ensure the subsistence of his family.