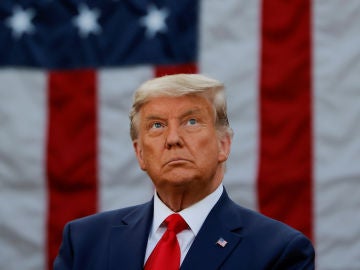 Donald Trump maintains his accusations of fraud in the United States elections. This Thursday his lawyers, led by former New York Mayor Rudy Giuliani, have insisted that they have the necessary votes to change the result of at least six states.
Trump still intends to give a lot of travel to the United States elections. In a press conference, his lawyers have denounced fraud in 6 states, ensuring that voting by mail was a sham. They also speak of the results as if they were provisional.
The still US president has called one of the attorneys in charge of certifying the results of the elections in part of the key state of Michigan, apparently to pressure her to change her decision to validate the victory of the president-elect, Joe Biden.
For its part, Biden urges Trump to take over on a critical matter: the imminent vaccination against the coronavirus. He said it before some health workers who moved him with their testimonies about the pandemic.
Other years, Trump spent the Thanksgiving Bridge at his Florida mansion and this time, he will stay at the White House. Willingly or unwillingly, it complies with the recommendation of the health authorities, limit mobility in a few days that usually cause traffic jams of many kilometers.