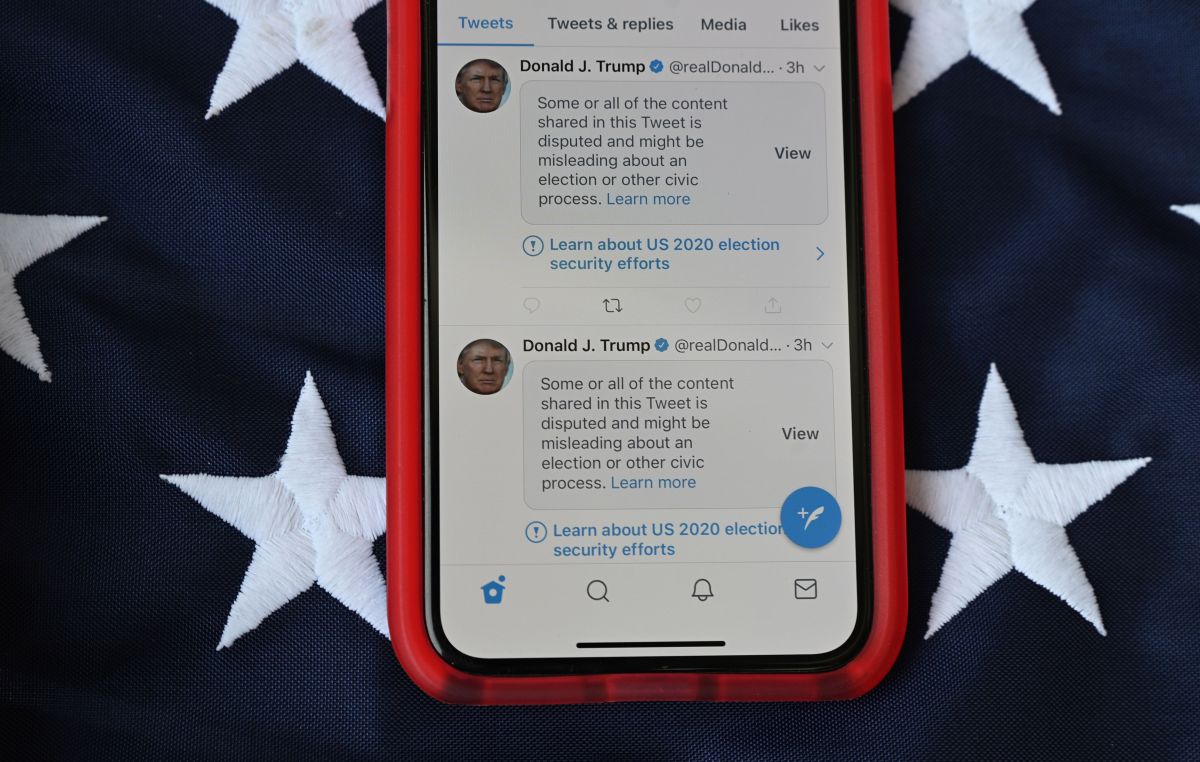 An analysis on Donald Trump's Twitter account suggests that his numbers have declined for at least 12 consecutive days.
Photo: ROBYN BECK / . / .
After losing the presidential election to Joe Biden last month, Donald Trump has been losing Twitter followers at an unprecedented rate, more than 220,000 users have unfollowed the president for the past two and a half weeks.
According to the site Factba.se, which uses tools to measure the activity of a Twitter account, Trump reached an all-time high of 88,964,791 followers as of November 17. A day later the president's account began to suffer consecutive losses of followers.
This represents the first big drop in five years since he announced his candidacy for the presidency. Before mid-November the president's account had never experienced a loss of followers for more than two consecutive days.
Trump has used social media like no other politician. Until this Saturday, the president's account had 88,740,095 users registering a decrease of more than 220,400 from mid-November. Despite the numbers, Trump's personal account remains the sixth most followed profile on the social network.
Related: Former Presidents Obama, Bush, and Clinton will be vaccinated against COVID-19 in public to build public confidence.
The president-elect Joe biden He still does not have the number of followers that Trump has, however, the account of the president-elect has registered an increase in a 40 percent passing from 11.8 million to 20.6 million followers. During the same 18-day period where Trump lost more than 220,000 accounts, Biden gained 1.5 million new followers.
But one thing is clear, neither Trump nor Biden have surpassed former President Barack Obama who registers more than 125 million users on his Twitter account.
You may be interested: