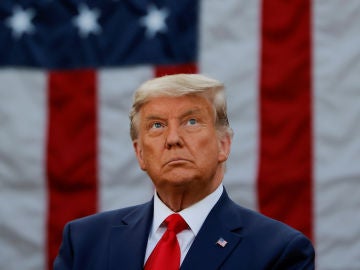 The president of the United States, Donald Trump, has not been seen for days, but insists on proving that he is still president of the United States. He has fired the cybersecurity director for disproving his allegations of electoral fraud. And he has done it, as always, through Twitter.
The director of the Cybersecurity Agency learned that it was no longer so through Twitter. Christopher Krebs read that Trump lhe fired for his highly inappropriate statements on the cleanup of the November 3 US election.
Trump continues entrenched in the White House firing senior officials, making decisions that mortgage the next presidency, for example withdrawing troops from Afghanistan or Iraq, and compulsively tweeting that he has won the election, that Georgia's recount is a joke, or that there has been fraud across the country . It even broadcasts videos of alleged manipulations.
He also sends his lawyers to file lawsuits and request accounts. The last one, in Wisconsin. Everything except ease the transition to President-elect Joe Biden who is making himself heard.
Coronavirus in the United States
On the pandemic, with the country about to reach 250,000 deaths from coronavirus and exceed 11 million infections, Biden has had a discussion with health workers where he pointed out that "praising you is not enough. We have to protect you and pay you."