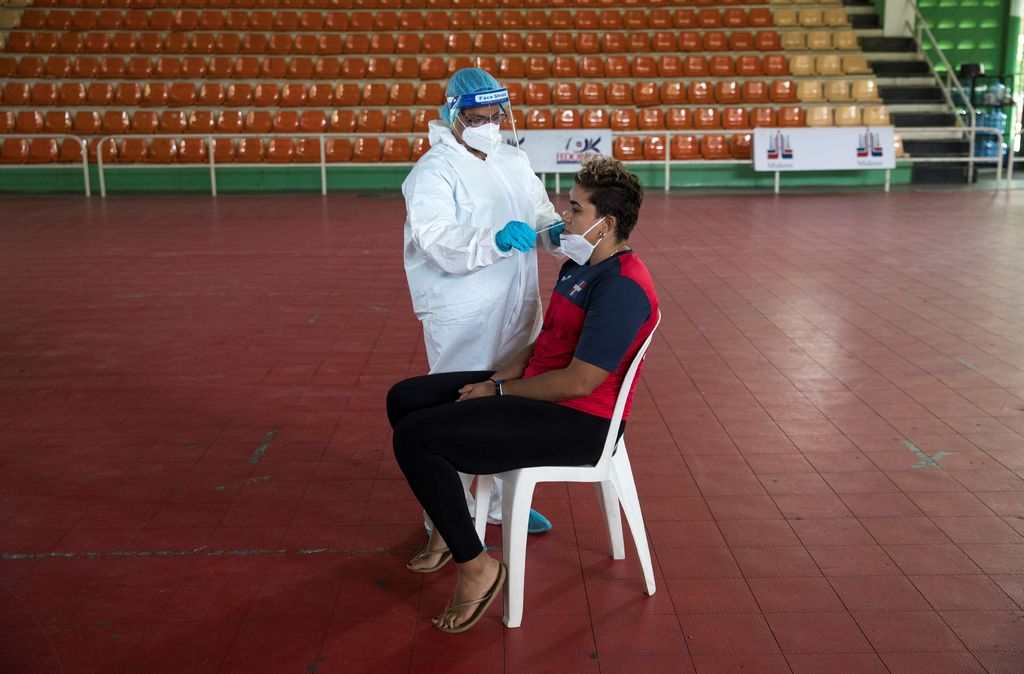 The Dominican Olympic Committee (COD) released yesterday a total of 14 positive cases of covid-19 in the "bubble" where athletes seeking their place in the Tokyo 2021 Olympic Games are concentrated.
Coaches, as well as technical and support staff, highlighted the entity in a brief press release at the Albergue Olímpico, located in downtown Santo Domingo.
"The athletes detected were discovered during routine tests carried out by a medical unit of the Ministry of Public Health," said the COD.
The report added that the 14 people are athletes and technical personnel and that they do not show symptoms from the covid-19 virus.
REACT
"Immediately, the health authorities of the Ministry of Health proceeded to isolate him in a reserved area to avoid further infections," the information highlighted.
The entity said that together with Public Health and the Ministry of Sports "they continue to work in coordination" to carry out the preparation of athletes for their commitments for the Tokyo 2021 Olympic Games.
In the "bubble" are the men's and women's boxing teams, as well as handball, among others.
The Dominican women's volleyball team, qualified for Tokyo 2021, did not enter the concentration and continues to train in the sports hall of the Juan Pablo Duarte Olympic Center, in the capital.
👍 I like it 😍 I love it 🤣 funny 😮 surprised 😡 angry 😢 sad