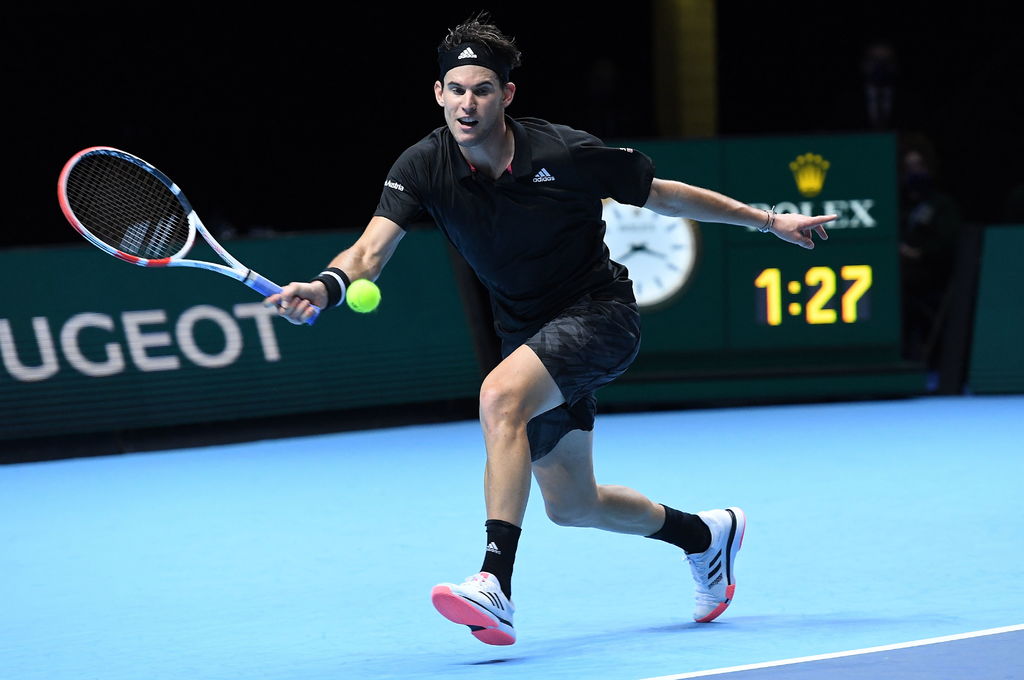 Dominic Thiem was superior again in the playoffs to tame Rafael Nadal. Defending champion Stefanos Tsitsipas also won yesterday on day three of the ATP Masters Cup.
Thiem defeated the champion of 20 Grand Slam tournaments in straight sets and secured his place in the semifinals when Tsitsipas outperformed Andrey Rublev, a rookie in the tournament, in the duel that ended the day's activity in an empty O2 Arena. .
Thiem scored a 7-6 (7), 7-6 (4) victory, which he sealed in his fifth match point. It was the first meeting between the two since the Australian Open quarter-finals in January, when Thiem prevailed by emerging triumphantly in three tiebreakers of a close four-set match.
Thiem secured his place in the semifinals after Tsitsipas won 6-1, 4-6, 7-6 (6), to Rublev, who suffered his second loss.
Nadal, who outpointed Rublev in straight sets on Matchday 1, missed a chance to qualify early and will meet Tsitsipas tomorrow with a semi-final berth in between.
"We both played at a high level. He deserved to win because he played a little better at key moments," Nadal said.
Thiem, who described his performance Tuesday as one of the best of his career, took the first set by reversing an adverse 5-2 in the tiebreaker, lifting a pair of balls for set.
After both gave up their serves in the second set, Nadal raised three match points when he served 5-4 and 40-0 down. He responded by winning five points in a row in that game.
Thiem won three points in a row to go up 6-3 in the tiebreaker. Nadal raised another match point, but capitulated when a setback went very long.
👍 I like it 😍 I love it 🤣 funny 😮 surprised 😡 angry 😢 sad