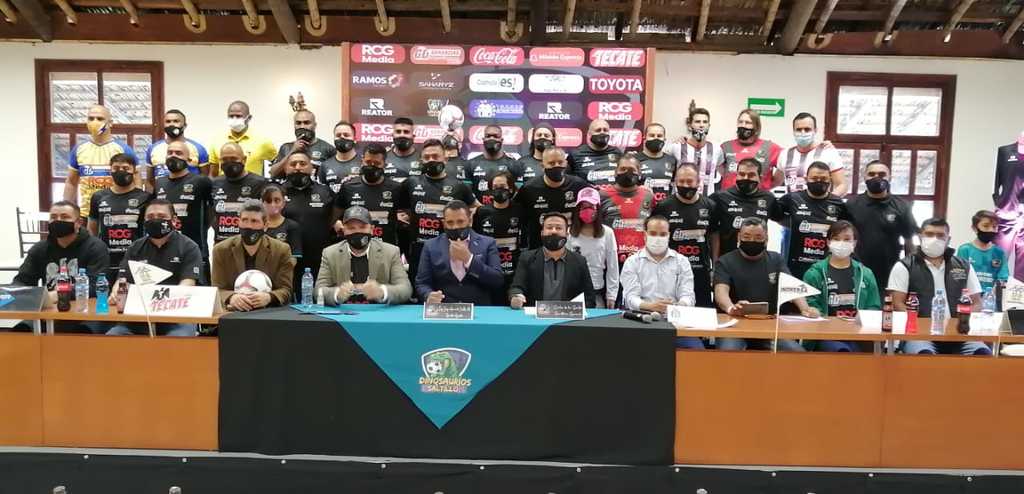 The state of Coahuila already has its representation ready for the so-called "Mexican Soccer Legends Tournament", with the official presentation of the Dinosaurios FC Saltillo team, which will have a good number of elements that wore the Santos Laguna shirt.
WARRIORS
The League of Legends will bring together retired footballers who shone great during their respective careers in the first division of Mexican soccer, to play every fortnight and offer a good show to the fans. The Club Deportivo Dinosaurios FC will have its headquarters in Saltillo and will have players such as former saints Pedro "La Tabla" Hernández, José Antonio "La Mona" Olvera, Osmar Mares, Jair García, and Daniel "Hachita" Ludueña, who are already in the frank physical preparation to face the tournament.
The team also includes names of elements that shone in the now called Liga MX, such as Walter Ayoví, Alejandro "Pikolín" Palacios, Julio César Santos, Aldo Peña and Claudio "El Diablo" Núñez, who will be in charge of scoring the goals for the dinosaurs. Jorge Armando Castillo Martínez, Secretary General of the Dinosaurs of Saltillo, expressed his gratitude to Governor Miguel Ángel Riquelme for the support provided to promote the sport, as well as to mayors Manolo Jiménez, of Saltillo and José María Morales, of Ramos Arizpe.
For his part, Carlos de los Santos Paz, administrative director of the club, mentioned that the team's mission is to maintain a good place in the Mexican Soccer Legends Tournament and seek to be champions in the first edition that is still looking for a date to start.
👍 I like it 😍 I love it 🤣 funny 😮 surprised 😡 angry 😢 sad