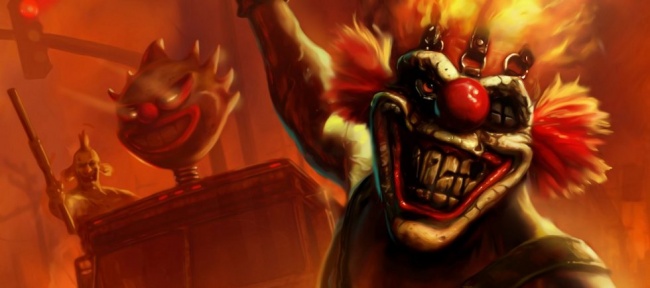 Variety reports that Sony Pictures Television and PlayStation Productions have begun development of a television adaptation based on the popular video game, 'Twisted Metal'. In 2012 there was already an attempt to adapt this story for the big screen, but the project was later canceled.
The series is described as an action comedy centered on an alien biker who is offered a chance for a better life if he successfully delivers a mysterious package through a post-apocalyptic wasteland. He then teamed up with an easy-trigger car thief, taking on savage bandits driving deadly vehicles of destruction and other road hazards, including fan-favorite deranged clown Sweet Tooth in his menacing ice truck.
The writers of 'Deadpool' and 'Welcome to Zombieland', Rhett Reese and Paul Wernick have written the story and will executive produce the series along with writer Michael Jonathan Smith ('Cobra Kai'), Will Arnett ('The Lego Batman Movie ') for Electric Avenue, Sony Pictures TV, Artists First's Marc Forman, Peter Principato, Asad Qizilbashm and PlayStation Productions' Carter Swana and Hermen Hulst.
"Twisted Metal is one of the most beloved franchises on PlayStation," Asad Qizilbashm, director of PlayStation Productions, said in a statement. "We are delighted to have a great team working to bring this iconic video game to life for fans."
'Twisted Metal' mark the second series in development for Sony Pictures TV and PlayStation Productions, as they already have 'The Last of Us' underway for HBO with Pedro Pascal ('The Mandalorian') and Bella Ramsey ('Game of Thrones') playing the central roles.
This video game is one of the pillars of Sony / PlayStation since it came out in 1995. It currently has 8 installments, the last one released in March 2012. It is a clandestine fight to the death game between multiple combatants with armored vehicles full of missiles. , machine guns, mines and the like. In 2001, the PlayStation 2 game "Twisted Metal: Black" was one of the most successful in the series, having sold over 15 million copies worldwide.