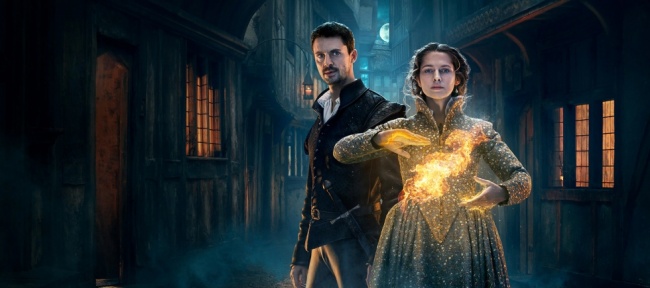 Movistar + presents the trailer (subtitled to) Spanish of the 2 season of 'The discovery of witches', the successful television adaptation of the best-selling triloga written by Deborah Harkness, a modern fantasy full of suspense, magic and sexual tension in which witches, vampires and demons coexist with humans in secret.
Produced by Bad Wolf Productions and adapted for the screen by writer Kate Brooke ('Mr. Selfridge'), its cast is led by Matthew Goode and Teresa Palmer.
The series follows Diana Bishop (Palmer), a brilliant scholar in the history of alchemy who rejects her status as a witch. Upon discovering an ancient manuscript at Oxford University, he attracts the attention of the mysterious geneticist Matthew Clairmont (Goode), who hides his own secret: He is a vampire.
Their attraction to each other quickly becomes apparent, and Matthew shows interest in helping her with the Ashmole 782 manuscript, which supposedly contains the secrets of the origin of vampires and demons and could provide the keys for the witches to destroy them.
Together, Matthew and Diana will face the Congregation, a committee of witches, demons and vampires created at the beginning of time with the aim of defining the territory of each group, which is now interested in capturing Diana …
The first season of 'The discovery of witches', composed of eight episodes, has been available in full on the Movistar + on-demand service since January 1, just over two years after its original premiere by the hand of Sky Espaa, a platform that we remember last September. stopped operating in our country.
After having recovered it for the cause and for our country, Movistar + will premiere its second season this Thursday, January 28, in DUAL and with a double premiere episode. From there an episode available every week, until a total of ten episodes have been completed.
Its third season and in principle last season will be released in 2021.
This and other trilers you can find on our Dailymotion channel,
or in the section Movie trailers and videos of the web.