Updated 07/21/2021 – 18:21
Fabio Jakobsen He has achieved this Wednesday his first triumph after 'coming back to life'. Also, the Deceuninck sprinter did it just one day after he did it. Dylan groenewegen and in the same race (the Tour of Wallonia).
Another video of Jakobsen's terrible fall comes to light from behind the fence.
Fabio was 11 months off the road after his accident last summer in Poland, while Dylan served his 9-month sentence for being the 'culprit' of his partner's ills. The trial for that incident is still in effect.
This Thursday the third stage will take place, which will take the protagonists from Plombieres to rezee along 179.9 kilometers, which includes five mountain passes (four of them first category).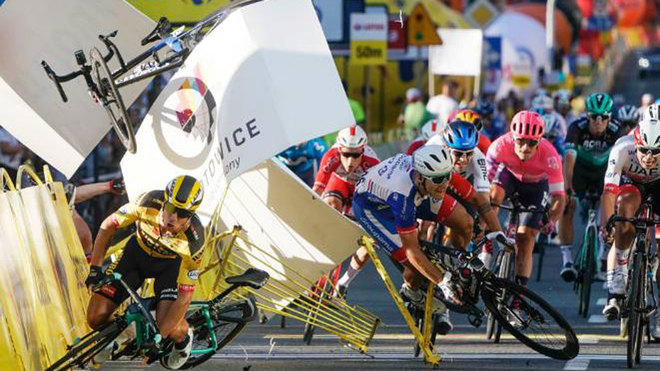 The worst fall in cycling history? Twitter