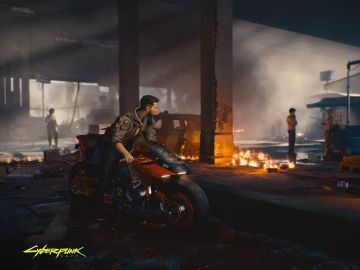 It is said soon, but after seven years of development, Cyberpunk 2077 It is one of the most anticipated games of the remainder of the year. With a new generation of consoles recently inaugurated, you are already waiting for its great launch on December 10, CD Projekt RED continues to put its teeth into the community by showing more details through its Night City Wire. In the last chapter we could see a new gameplay and two trailers with which more information about the character of Johnny Silverhand was revealed.
Cyberpunk 2077 will be available at PS4, Xbox One, PC and will be compatible with current generation consoles. PlayStation or Xbox players will only have to worry about buying the title, but PC users do need a system that allows them to run the game. That is why a few months ago the minimum and recommended requirements were announced and, far from thinking that we will need a NASA PC, the game is capable of moving in a team of the most modest.
However, even though the requirements proved to be surprisingly low, the developers have updated this data for much more powerful machines. The new PC specs list was posted via Twitter and presents all the details for those players who wish to run. Cyberpunk 2077 in High or Ultra quality.
Requirements to play in High quality
OS: Windows 10 64 bits
Processor: Intel Core i7-4790K / AMD Ryzen 3 3200G
RAM: 12GB
Graphics: RTX 2060 / Radeon RX 5700 XT
Hard Drive Storage: 70 GB SSD
Requirements to play in Ultra quality
OS: Windows 10 64 bits
Processor: Intel Core i7-4790K / AMD Ryzen 5 3600
RAM: 16GB
Graphics: RTX 2060S / AMD Radeon RX 6800 XT
Hard Drive Storage: 70 GB SSD