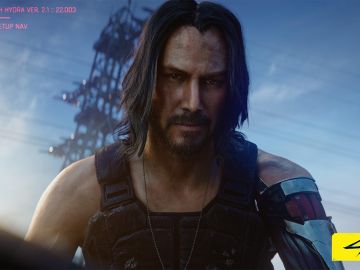 Gamers eagerly await the arrival of one of the titles that hopes to be the game of the generation. Its ambition, its proposal and its great novelties are some of the characteristics that many are looking forward to seeing live and direct and for which a countdown has begun that will come to an end on December 10. For this reason, fitting with the day on which the game's premiere was really expected to take place, the company has shared the fifth Cyberpunk 2077-centric episode.
During this direct we have been able to learn many interesting details about Cyberpunk 2077 and Johnny Silverhand, the character played by Keanu Reeves. He has shown us his action, he has taught us how he will be very present in our history and, of course, he has let us see a small part of everything we will live with him throughout our adventure.
Of course, in addition to having the presence of Keanu Reeves, we have also had the opportunity to enjoy great proposals teaching the gameplay and, of course, the skill tree that we can explore. Without a doubt, we will have decisions and even hobbies that we can make the most of to explore the world of Night City to the fullest.
Cyberpunk 2077 finally will be released on December 10 on PC, Xbox One, PlayStation 4, Xbox Series X, PlayStation 5, GeForce Now and Stadia. This is one of the most spectacular proposals that this generation will present to us, with a wide open world and all kinds of very interesting proposals. So we have before us an incredible proposal to enjoy from the creators of The Witcher.