The coronavirus came to throw away the plans that many of us had in mind to start or specify during this 2020. And yes, in that area all the graduations that this year could not be carried out in a timely manner due to the health emergency. Same as later can be celebrated as it should be and throwing the house out the window.
Obviously at the moment the subject of graduations is a bit sensitive –And we do not say it by the thesis–. However, that does not mean that thinking about them is bad or superficial, because just like you in the world there are several students who were left with the desire to throw their mortarboards into the air and dress up to hug her parents, family and friends as they completed one more academic year.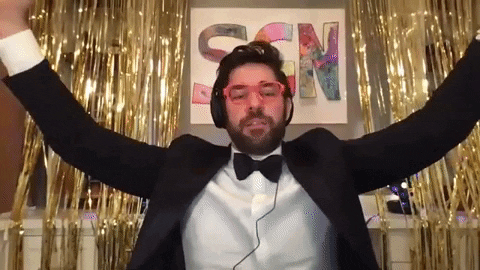 The Midnight gives a special gift to all graduates in 2020
But if it makes you feel a little bit better, there are artists who have thought of you and ventured to give you a graduation gift during this quarantine. One of them is The Midnight, the band made up of Tim McEwa and Tyler Lyle, who have released their latest song "Prom Night", dedicated to all graduates of the world in this 2020.
This piece of music, which will belong to his next studio album titled MONSTERS, It captures the innocence and romance that many of us have imagined when dancing with that special person during our graduation. Also, "Prom Night" sticks to the essence of The Midnight album, which will be released on July 10 and is inspired by adolescent loneliness.
You can listen to it below:
See on YouTube The Midnight also gives you a playlist to remember your years as a graduate!
For those who have already graduated, surely remembering those years brings back fond memories.. If so, The Midnight helps them long for those times even more thanks to a playlist generator that they have made available to everyone, which through songs will bring to mind those experiences that they thought they had forgotten.
Just go to the band's official website and click on the 'playlist generator' option. There just they must put their name, email, year and month in which they graduated, and in this way they will obtain a list consisting of 40 songs that were a hit when you left school (that is, when they finished one more academic year).
Which song on your playlist do you remember the most? Was there a song that did not appear and that you listened to from time to time when you were recently graduated? Leave your playlists in the comments and share them with your friends!